There's been a lot of talk about toasted barrel whiskey, particularly bourbon, over the past few years. And like everything else concerning whiskey, there are fans on one side of this technique who love the flavor it brings to the mix, and detractors on the other side who say it does little or even ruins the taste. The basic concept is this — by law, bourbon must be matured in new charred oak containers (which are virtually always barrels). But for a toasted barrel whiskey, the liquid is placed into a toasted (and sometimes also charred) barrel for a further period of time after the initial maturation. Why exactly? Brands claim that placing the already mature whiskey in these barrels infuses it with new layers of flavor and complexity, augmenting the characteristic notes of vanilla and caramel that are already present. Michter's has put out a few limited release toasted barrel finish whiskeys, including a bourbon, rye, and sour mash whiskey that are finished in toasted but not charred barrels. Woodford Reserve has its Double Oaked Bourbon, which is barreled for a second time in "deeply toasted, lightly charred" barrels. Then there are whiskeys that are matured entirely in toasted barrels (some of which are also charred), like Wilderness Trail, Coopers' Craft, and Jack Daniel's Heritage Barrel.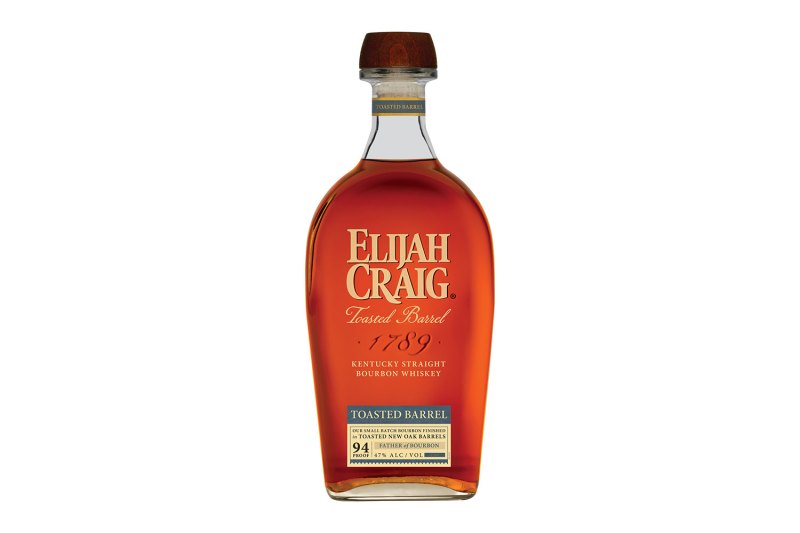 The latest toasted barrel release comes from Elijah Craig, a dependable bourbon brand produced at Heaven Hill in Kentucky. For this release, the mature bourbon, already aged in char #3 barrels, is put into "custom toasted and flash charred [char #1] new barrels made of premium American white oak air-dried for 18 months." The distillery worked with Independent Stave Company to come up with a custom toast that it says brings a hint of smoke and extra sweetness to the whiskey. Everything else is the same as regular Elijah Craig, like the mash bill and proof, but this process does indeed create a different flavor profile, with flavors of caramel and butterscotch that arrive with an extra pop. Whatever side of the toasted spectrum you fall on, give this one a try if you are already a fan of Elijah Craig, or even if you're not.
Elijah Craig Toasted Barrel launches nationally this month with an SRP of $49.99 (on an allocated basis, according to the distillery).
Editors' Recommendations