Blue cheese dip is a party favorite. If you need a creamy complement to any dippable snack, blue cheese is always a crowd-pleaser. Lucky for you, blue cheese dip is easy to make no matter your skill level in the kitchen, and we have a recipe for you below.
But what if you make too much dip for game day? What do you do with all that leftover blue cheese dip after the party is over and the wings are gone? The creamy condiment may be versatile when it comes to bar food, but it has little use other than as a dip.
If you want to turn that dip into a dressing for salads the rest of the week, it's easier than you may think. Check out how to make the dip, and turn it into a dressing in under a minute below.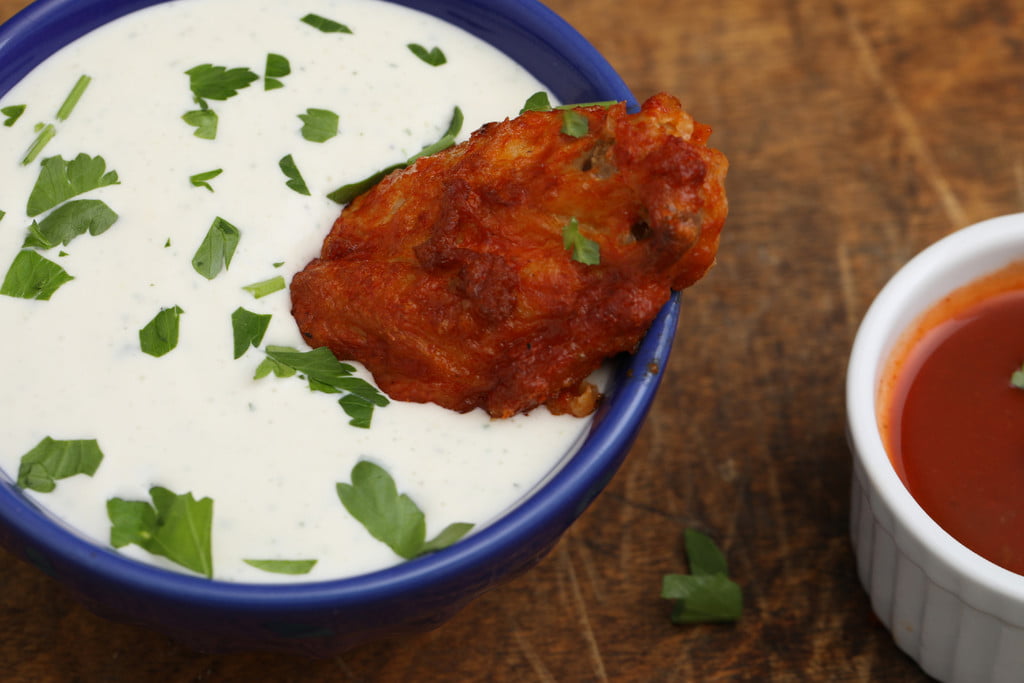 Blue cheese dip
This recipe for blue cheese dip is about as simple as it gets, and you can make it up to a week ahead of time.
Ingredients
¼ cup mayonnaise
¼ cup sour cream
2 ounces crumbled blue cheese (use your favorite)
1 tablespoon minced fresh parsley
1 tablespoon fresh lemon juice
Salt and pepper to taste
Directions
Combine all ingredients in a bowl and stir until blended well. Use the back of the spoon you're using to stir to press some of the blue cheese into the sauce.
Refrigerate for up to a week. Refrigerating will cause the dip to thicken a bit.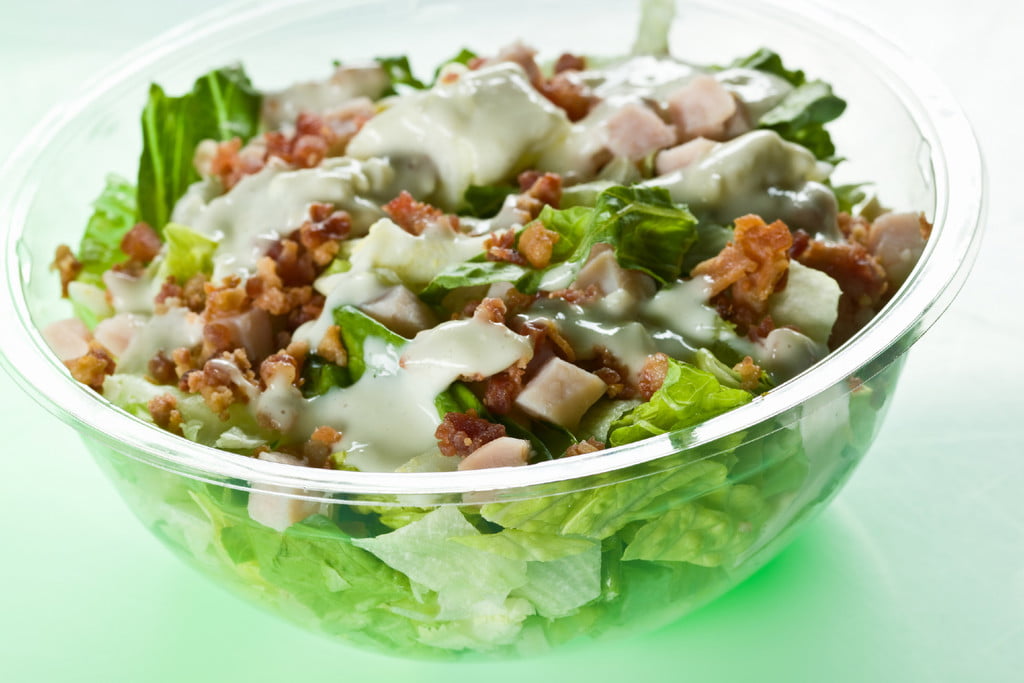 From dip to dressing
Once you've made the dip above, turning it into a dressing is extra easy. Just add a tablespoon or 2 of milk or water to the dip and stir thoroughly to combine. The water or milk will loosen up the mixture and give it a more dressing-like consistency. Now you can drizzle the dressing over a salad with ease.
Our favorite tips
If you have a variety of fresh herbs on hand, don't be afraid to experiment with different herb combinations in the dressing. For example, fresh dill will make the dressing taste more like ranch if that's what you like. Adding hot sauce instead of lemon juice will give the dip or dressing a kick without losing any of the much-needed acidity. (The lemon juice isn't required, but we highly recommend it.)
You can make your own mayonnaise if you're feeling ambitious. And if you're used to making dressings with just mayo and no sour cream, give it a try next time. The sour cream gives dressings a nice tang and cuts down on the fat content.
Next time you're craving blue cheese dip, don't be afraid to make your own and make a double batch. Now that you know how easy it is to create an excellent blue cheese dip at home and that it takes about 30 seconds to turn that dip into a dressing, there is no reason to buy dips or dressings anymore. With fresh ingredients and no preservatives, homemade dips and dressings are definitely the way to go.
Editors' Recommendations