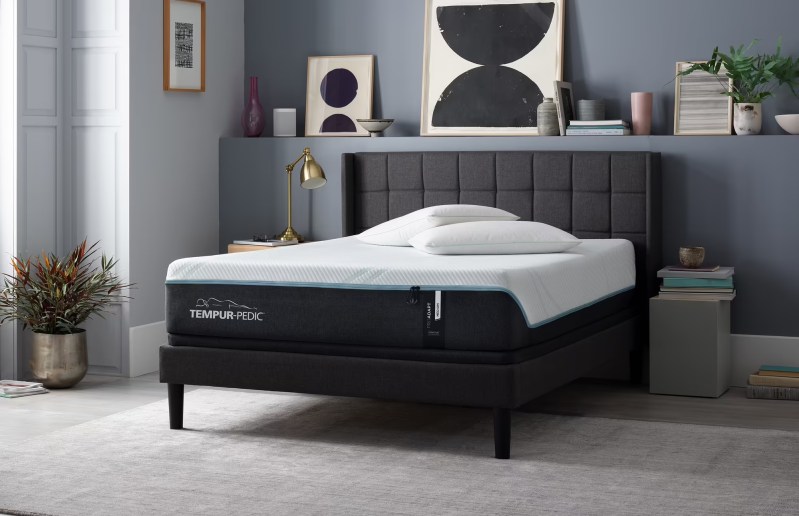 Cyber Monday deals have started and that, believe it or not, means that now is a great time to buy a mattress. Specifically, we're talking about Tempur-Pedic mattresses, which we have personally tried, and believe to be some of the best mattresses you'll find. To see what is on offer for Cyber Monday over at the Tempur-Pedic store (it is more than just mattresses) go ahead and tap the button below. For more information, and some background about why we like Tempur-Pedic so much, keep on reading.
Why you should shop Tempur-Pedic deals
Recently, we've taken the opportunity to review Tempur-Pedic products, specifically the ProBreeze mattress with the Ergo Power Base. Our bodies-on review showed first hand that Tempur-Pedic cooling mattresses really work, providing comfort even in warm rooms with warm bed clothes worn. ProBreeze-specific technology, developed by NASA, can keep you up to 5 degrees cooler than you would be while sleeping on an average mattress. The Tempur-Ergo Power Base had interesting features that prove you should look twice at a Tempur-Pedic mattress base before deciding it is just a base.
At face value, mattresses can be expensive. However, much like cars, you can expect to get many many years out of them. A couple of years ago, we dove headfirst into how long Tempur-Pedic mattresses last, determining that some types can last for as long as 15 years. We highly recommend you check out the article to determine the lifespan of the Tempur-Pedic you purchase and divide the final cost to get your cost-per-year basis. Note that all Tempur-Pedic mattresses are covered by a 10-year limited warranty, thus guaranteeing some longevity in your mattress.
If this peaks your interest, go ahead and tap the button below to see what today's deals look like. Remember, we're expecting them to rotate around quite a lot during this season, though the most popular items are likely to be seen often. When you go to the store, expect to see deals on select items ranging from 15% to 50% off, and/or deals that grant you hundreds of dollars in bonus accessories with the purchase of a Tempur-Pedic mattress.
Editors' Recommendations