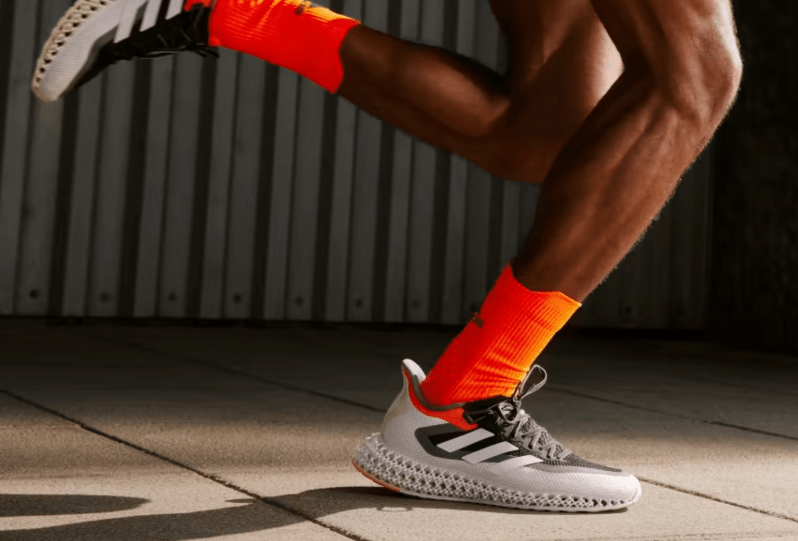 Adidas has one of the best running shoe deals with an unusual price cut on its most popular pair of shoes — the Adidas 4DFWD 2 Running Shoes. Usually priced at $200, they're down to $190 for a limited time only. While this isn't a huge discount, these shoes are rarely discounted at all so it all adds up. Here's a quick look at why they're worth your time and money before you hit the buy button.
Why you should buy the Adidas 4DFWD 2 Running Shoes
Responsible for some of the best running shoes around, Adidas has done a particularly good job with the Adidas 3DFWD 2 Running Shoes. The shoes offer some great technology including redefining forward motion through their innovation of a 3D printed midsole with a new upper construction along with a Continental outsole for extra grip.
As you walk or run, the Adidas 4DFWD 2 Running Shoes's midsole compresses forward, thereby reducing braking forces and transforming the impact energy into forward motion. You get a smooth ride and better protection while you're hitting the road. The Continental outsole offers a grippy rubber exterior so you get better traction on wet as well as dry surfaces. Alongside that, there's the Adidas PrimeKnit+ upper which wraps your foot in a new fit that improves movement for you. There's also zoned support of engineered mesh for added comfort, while a midsole drop of 11mm will keep your limbs safe from harm.
It all looks great too while being made from a series of recycled materials. The upper has at least 50% recycled content while still looking and feeling good. It's ideal for teaming up with some of the best fitness gear for runners. Its sock-like fit will feel great around your foot with the shoe winning a best running shoe award in 2021.
The Adidas 4DFWD 2 Running Shoes are rarely discounted but for a limited time only, you can buy them for $190 reduced from $200 direct from Adidas. Available in a varied selection of colors and sizes, this is the ideal time to upgrade your running gear for less. Check them out now by tapping the link below before the deal ends soon.
Editors' Recommendations