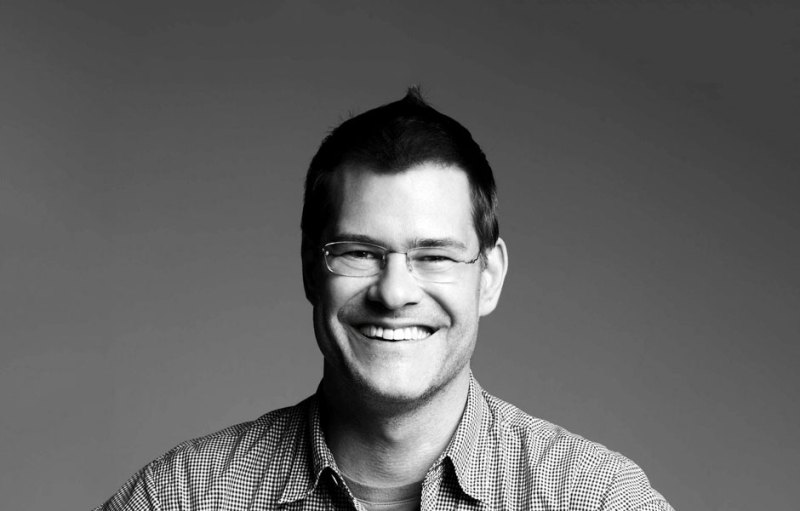 Today we learn more about the New York based designer, John Bartlett:
Growing up in the suburbs of Cincinnati, Ohio, the last thing I imagined for my career was fashion design. And yet, after graduating from Harvard University with a degree in sociology and a minor in night clubbing, I moved to New York City and started taking night classes in sewing and draping at F.I.T. With so many kids studying women's design, I decided to try my luck in menswear, a then sleepy and under-the radar part of the fashion scene.
I started my own menswear label in 1992 with a super small collection that sold to Bergdorf Goodman and Barneys. As the decade unfolded my business grew and I also introduced womenswear and accessories into the picture. I have been honored twice by the CFDA with the award for best newcomer and the award for best menswear designer. I have had the wonderful opportunity to produce my pieces in Italy and even learned to speak the language, albeit at the level of a five year old.
Today my collection is sold exclusively with The Bon-Ton Stores under the label John Bartlett Consensus. I feel like I have come full circle design-wise. My first ideas were rooted in a rugged traditional American sensibility and now it is available to everyone at a price they can actually afford.
As for John's personal style:
Jeans: Lately I've been totally into the GAP jean but not in the denim. Their classic slim jean is perfect in Bedford cord and other non-denim fabrications.
Shirts: If I am not wearing my own shirts from the John Bartlett Consensus collection at Bon-Ton then I'll wear a classic Brooks Brother's slim fit oxford cloth shirt, especially in unusual colors.
Pants: Believe it or not the only pants I own that are not suit pants are from Duluth trading company and I wear them strictly for gardening to protect from ticks and for walking dogs at the Yonkers shelter.
Suits: When I do wear a suit, it is from J Crew. I've found that their quality and price relationship is unbeatable.
Related: Vegan Designer Joshua Katcher.
Shoes: Being a vegan, I don't wear leather so I can typically be found wearing sneakers day and night. Right now Tretorn makes my go to shoe.
Accessories: I wear my handsome Ted Meuhling gold wedding band and just got both of my ears pierced so I plan to purchase some Ted Meuhling hoops once I can take out the training earrings.
Outerwear: I am obsessed with the down-free collection of winter coats at Patagonia. Down is not a humane source for me, so I prefer any outerwear that uses primaloft, which is a wonderful down alternative.
Favorite Cologne: I use essential oils that are also calming. Lately I have been wearing an oil called "valor."
Your favorite App: I use an app called Insight Timer, which helps time my twice-daily vedic meditation practice. I definitely recommend checking it out!
Favorite piece of technology: My new iPhone 6 Plus
Next tech purchase: A go-pro!