Summer means music festivals, so let's talk about the best apparel to bring for these stylistically-bold, sweaty crowds. If you've got one on your calendar — be it the upcoming Governors Ball in New York City, the jam-filled Bonnaroo in Tennessee, or the hitmaker-packed Lollapalooza in Chicago — approach your outfits and accessories with a mind toward quality, classic, and useful pieces that can hold up, rain or shine. Yes, there's still room to get wild with edgy pieces and stylistic flair, but choose the right pieces. Here's a guide to follow that includes the best festival clothes that don't look cheesy or cheap. (No mesh shirts, guys… you hear me?)
Rock on.
Smartwool Merino 150 Micro Stripe Boxer Brief – $45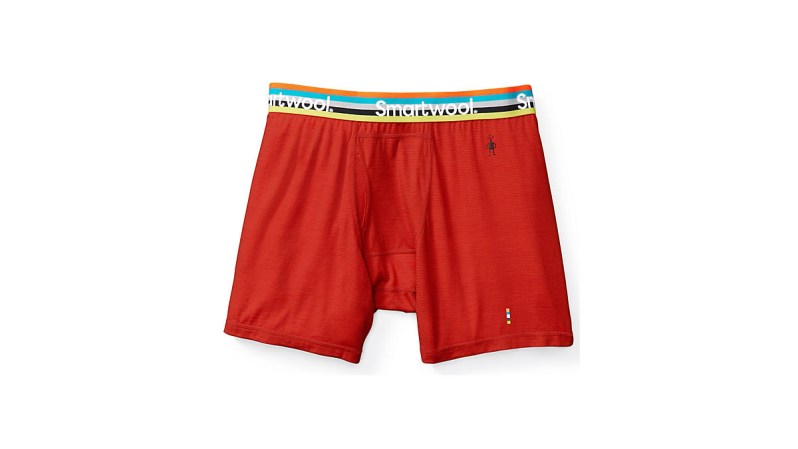 Baselayers aren't just for winter. Smartwool's Merino wool undies (which kick Cotton's butt in terms of managing sweat) are a lifesaver under warm conditions where we're traveling and on-the-go at summer music festivals. It's necessary to wear a superior next-to-skin brief that wicks moisture, dries fast, regulates body temp, and doesn't stink (double points for being comfy as heck). The last thing you want mid-day at a festival is a swamp crotch that radiates B.O. Don't wreak and don't stand in line to change in a port-a-potty. Just wear Smartwool, man.
Håndværk Crew Neck Undershirt – $95
You might be tempted to go crazy with prints and patterns, but opt instead for a classic, balanced look (we want handsome not messy). Achieving this starts with the basics. Your essential summer festival go-to shirt needs to be classic and fine (cheap, bold-printed shirts can often be itchy and made with poor quality fibers). AKA, the shirt needs to come from Håndværk. Woven with premium Peruvian Pima cotton (seriously orgasmic to the touch), this luxury "essential clothing" label makes one of the best Crew Neck Undershirt we've ever worn in look and feel. Crafted from lightweight jersey fabric and knitted with super-fine two-fold yarn, it goes to show that true style and expression should come from within. Let your sunglasses and slacks be bold and go classic white tee.
Ray-Ban Colonel Sunglasses – $178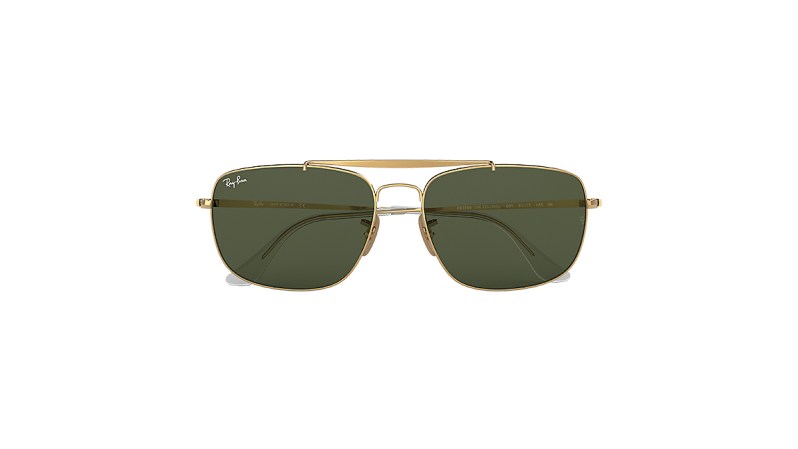 Iconic sunglass brand, Ray-Ban, recently launched a new line called The Colonel, which updated the classic shape of The General (the one with signature flat double-bridge and temples). The new shape is a square-edged silhouette that still holds on to its retro, military feel without being bug-like. This new shape is great since it elongates and squares-out while not shortening the lenses too much. The sophisticated shape leaves room for dipping your toe into a fun festival colorway, like clear gradient crystal lenses with a gold frame. Just enough Hunter S. Thompson without going full Gonzo.
Zara Printed Trouser With Side Stripes – $50
Waiting for the signature piece? Here it is. A premium dark trouser (meaning a crisp and refined cut) made wild with a pattern featuring vintage-tattoo-inspired snakes, roses, tigers, and cacti is the perfect blend of comfort, edge, and cool. You're at a music festival after all! The contrasting side stripes add a retro athletic flair, while the elastic waistband and adjustable drawstrings mean you can dance, mosh, cartwheel, whatever. Pair with your basic tee to balance the outfit. We'll make you a bet you get at least three compliments each festival day for these trousers.
Iron and Resin Logan Shorts – $75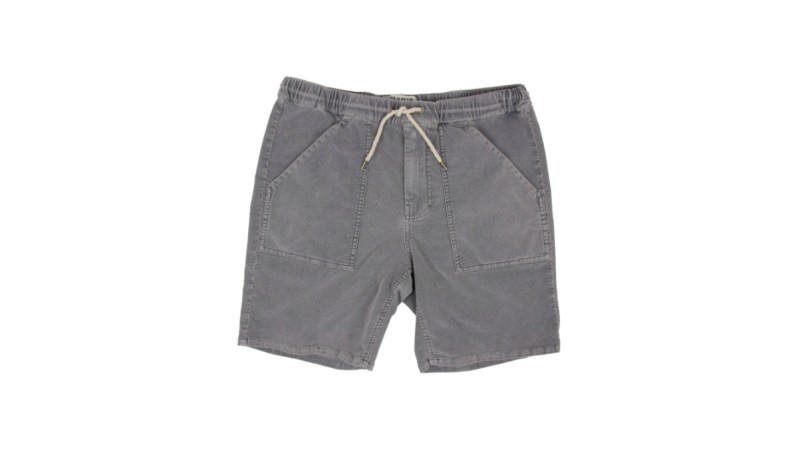 Want functional shorts that stay comfortable in the heat and yet still look stylish? The Iron and Resin Logan Shorts are the way to go — the brand makes gear for motorcycle riders and stylish festival-goers in equal measure. These shorts are fashioned out of corduroy for throwback style, and finished off with an elastic waistband for ease of movement.
Deep Blue Juggernaut Swiss Automatic Watch – $420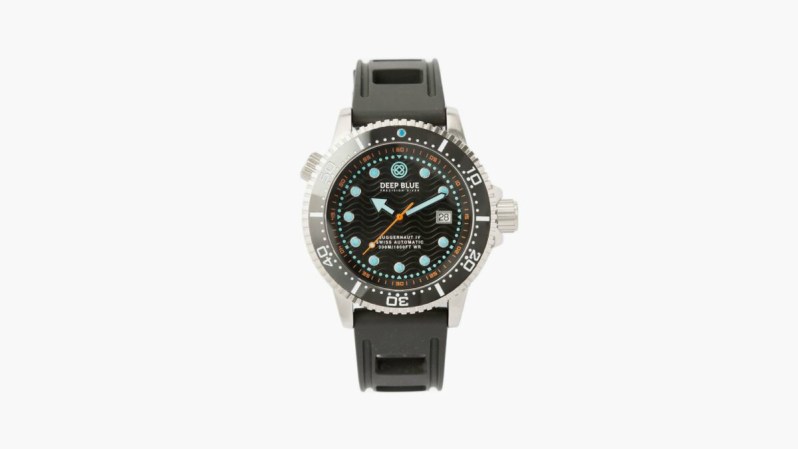 Wearing a $400-plus watch to a music festival? When that watch is the uniquely tough, rugged Deep Blue Juggernaut with a premium Swiss automatic movement, you can be sure it's a good call. Through rainstorms and spilled drinks right onto the night's headlining act, this watch can go all day long.
ASOS Reclaimed Vintage Inspired Chunky Skull Ring – $29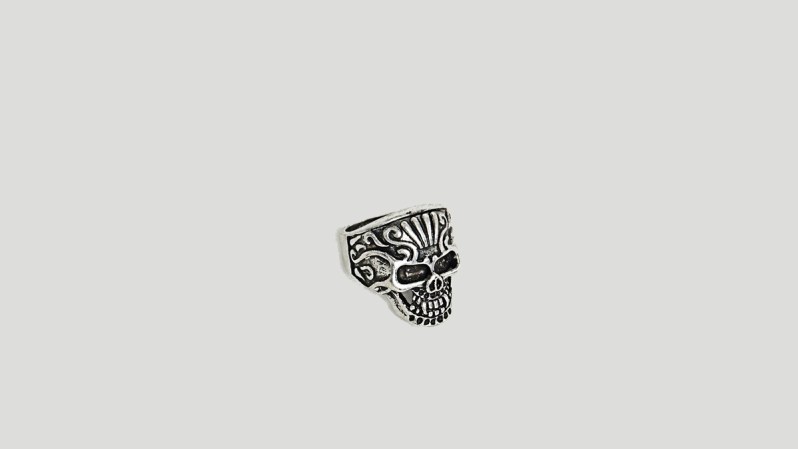 Don't get swayed to think an earring that attaches to your nose is a good idea, or a fur coat, or chaps. When looking for a spot-on, somewhat different accessory, remember all you need is one small piece. There's a saying in the women's style world that goes: Take off the last accessory you put on. This applies to you during festival season … but keep on this vintage-inspired bulky skull ring. It's a great piece to ease into pushing your style boundaries while not going too "WTF is he wearing." Made with 100 percent brass, the ring also cleans easily with a damp cloth.
Forsake Range Low Sneakerboot – $140
Some of the best spring and summer festivals are in the middle of nowhere, so why limit your adventure with flat-soled, zero-support slip-ons? Maintain an air of style with the technical Forsake's Range Low sneakerboots. Made with a waterproof andbreathable membrane within the seam-sealed leather upper, these kicks can tackle all weather and elements. After the festival, your feet won't be trashed so keep the trip going and venture to the mountains and trail. The Vibram Megagrip outsole is grippy and durable, while the extra-wide footprint keeps you stable.
Valentino Garavani Men's VLTN Logo-Graphic Canvas Backpack – $1,495
We're torn between the sticker-shock and unique design of this stunning Italian-made backpack by designer Valtino Garavani — perfect for every summer festival we can think of (from Coachella to Warped Tour to Burning Man). The extra tall pockets are great for water bottles and the gritty dark canvas material jotted with brown leather pulls is all at once industrial, earthy, and military-inspired. The true test of a festival piece is whether it's useful, looks stylistically rare, and holds a timelessness. Check, check, check.
Topo Designs Daypack – $168
While you've surely got a stylish messenger bag or briefcase for your 9-to-5 grind, festivals call for something a bit easier to carry and functionally minded. The Topo Designs Daypack is easy to stow in a locker if need be and just as easy to carry from stage to stage — plenty of space for a phone charger, sunscreen and sunglasses (plus, a jacket for the rain). It's easily a must-buy.
Article originally published by Beau Hayhoe on June 2, 2017. Last update by Jahla Seppanen on April 18, 2018.