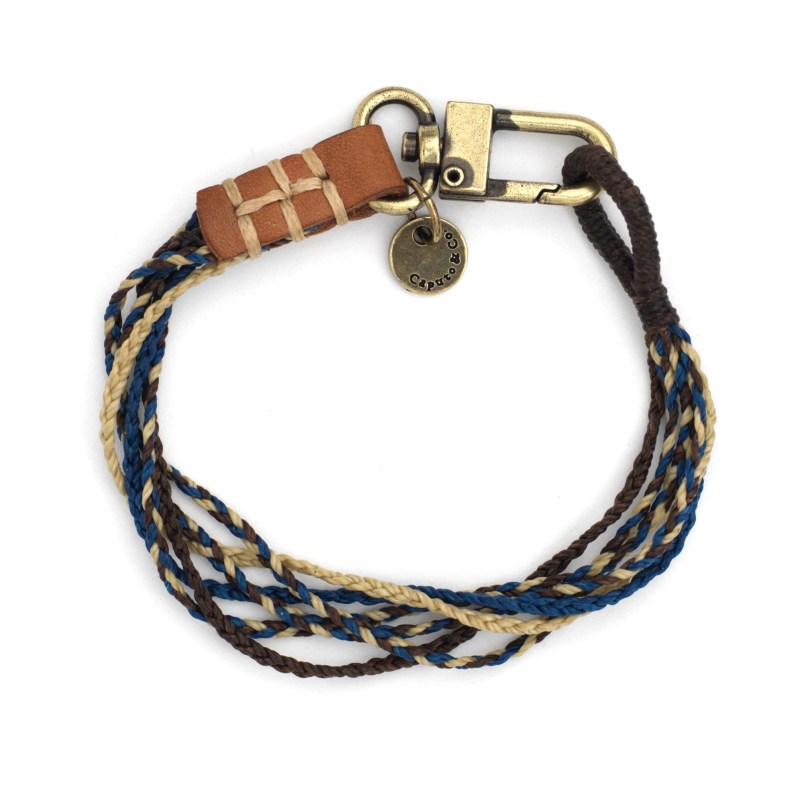 Who doesn't want to feel good?  Well, Alex Caputo of CAPUTO & CO is not only known for his amazing leather goods collection, but for being philanthropically minded. For Spring 2013, Alex  has created a design that combines a beautiful hand-braided bracelet with the finest leather and signature hardware.  100% of all sales will be donated to a local charity.
Beginning March 1st through March 15th, a contest will be initiated on www.caputoandco.com where the public will be able to vote on where the sales of the "Feel Good" bracelet will be donated. The two charities that Alex has chosen to work with are: Housing Works and Citymeals-on- Wheels.
"I am a strong advocate of social responsibility and it is part of the DNA of my brand". stated Alex Caputo, Creative Director of Caputo & Co. "From the start, my business has teamed up with a local non-profit organization in Guatemala – Comunidades de la Tierra to produce hand-knotted bracelets and textiles. Through the work of Comunidades de la Tierra, we have helped to bring jobs and fair wages to villagers in that region. I want to continue and expand social responsibility through the sales of the Feel Good Bracelet. Feeling good about looking good takes on a whole new meaning."
The bracelet will retail for $65 and be sold at the following retailers: Unionmade, Bloomingdales, Bird, Barneys, and Caputoandco.com.
Alex  has created an inspired collection of messenger bags, duffel bags, totes and shoppers, as well as belts. Using the finest eco-friendly leathers in bespoke colors which were created using natural vegetable tans, Caputo is committed to beautiful design and quality craftsmanship as he is to ethical and sustainable business practices.
Editors' Recommendations