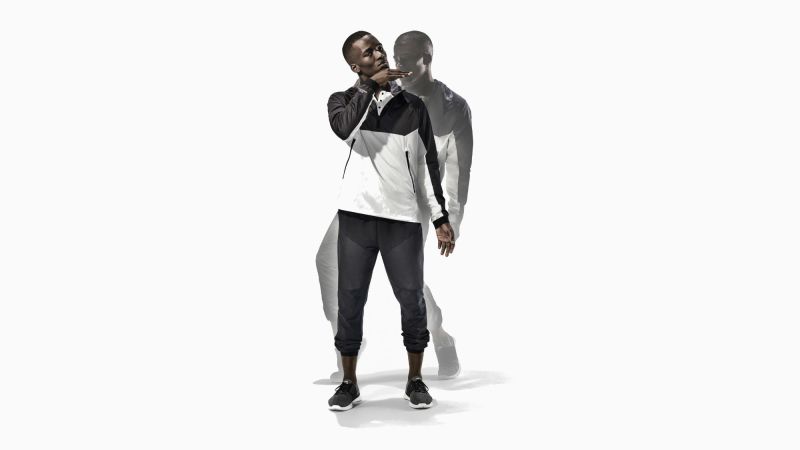 Remember back when Under Armour was known simply as a sports baselayer brand? It's almost unbelievable now considering the brand's latest technical athleisure line, the Unstoppable collection.
The crossover, work-to-workout and week-to-weekend selection is anchored by matching top and bottom sets that come together in a curated outfit emitting a cool, calm, and threateningly athletic vibe. In other words, I wouldn't want to be challenged to a 50-yard sprint by someone wearing Unstoppable, and would imagine it's what James Bond wears for a workout session.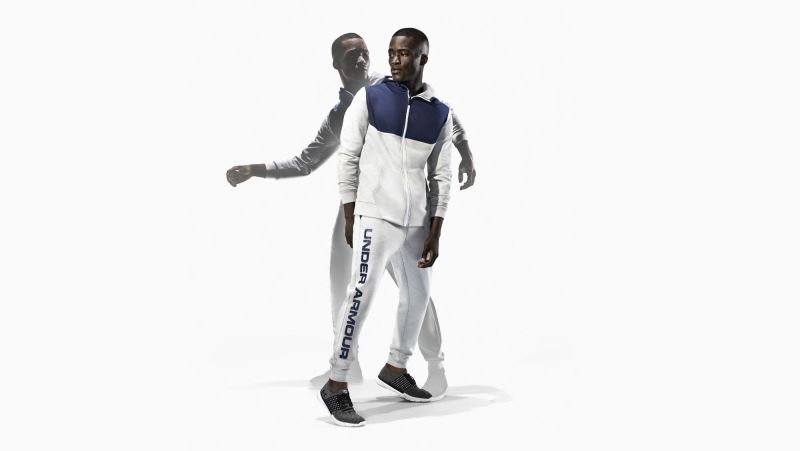 Making use of black, white, and gray, the Unstoppable fabrics are highly technical, pulling from such innovations at Gore Windstopper — a total wind-protection weave — and performance-level cotton.
Pair the black and gray half-zip with matching Gore Knit, tapered pant, or the white and navy sports-style full-zip with the printed joggers. Even better, mix up your prints and solids with the knit shorts, graphic T-shirts, or hoodies — and, of course, a pair of Windstopper pants (the jewel of the collection).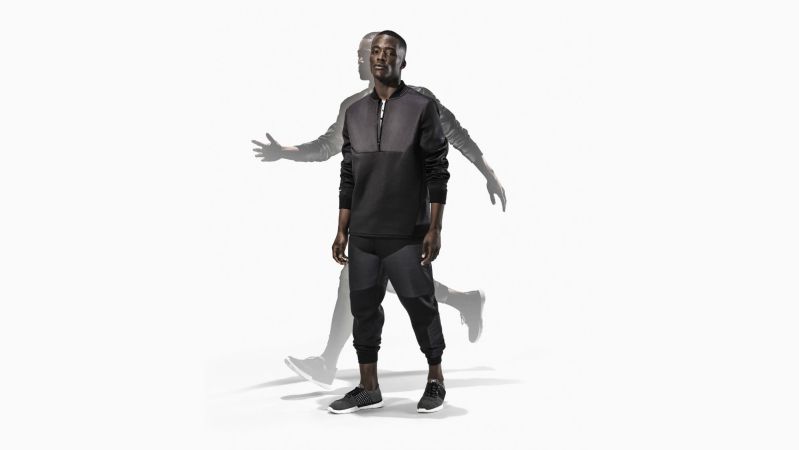 Unstoppable also includes female pieces — a crew, pullover, jogger, legging, fleece pant, and bralette — so share the athleisure love (she'll want it more than new lingerie). In fact, throughout Under Armour's 21 years of innovation, Unstoppable marks the first-ever co-gendered sport collection from the brand.
And it's obvious that the athletic apparel company is seeking to do more than sell a new line. They're slowly reinventing their image, simplifying and modernizing their designs with an eye toward fashion (buh-bye, bland baselayers). Of course, the athletic functionality will remain with intermittent boosts, like this collaboration with Gore.
Before you chalk this line off as just another sports-meets-street collection, take a closer look. What you'll find is a quiet ferocity in both performance and style. And watch out, because it bites.
Editors' Recommendations