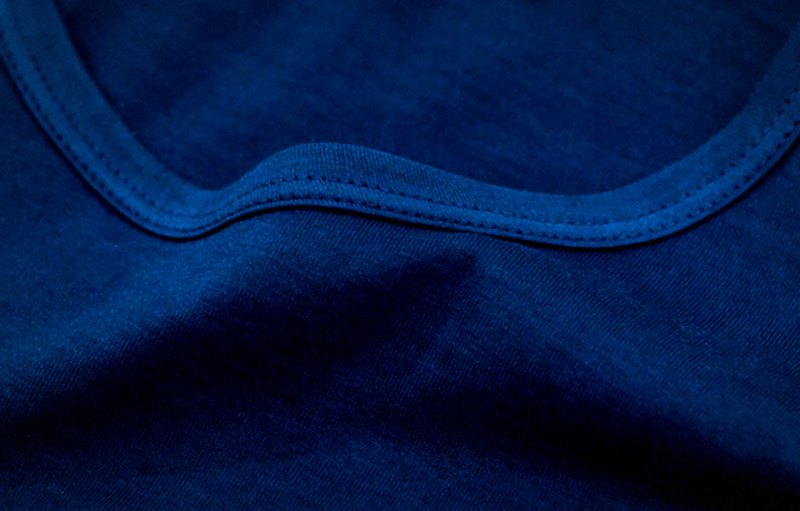 Inspired by a photo of English businessmen visiting Japan in the 1920s, Sunspel's latest collection—Japanese Autumn, English Winter—elevates the t-shirt to new heights of luxury. This fall line takes the concept of craftsmanship beyond the mundane constraints of modern mass production to the realization of an art form so pure its roots reach back to Neolithic times. To call these shirts "blue" seems at the very least blasphemous. And I'll tell you why: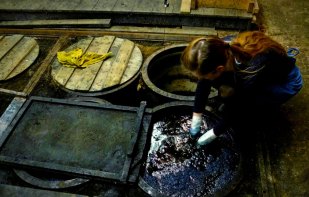 For the indigo dyed shirts the hue is extracted from its botanical form in vats of wood ash and lime through an intricate process using bacterial fermentation. The burning of sea shells releases the bacteria, which are then fed with wheat bran and sake. The end product is a dye that artisans hand dip the expertly woven Egyptian cotton shirt into fifteen times, until it is so rich in color and depth there is no doubt that it is one of the finest articles of clothing being made today.
The second process used in Sunspel's fall collection is woad dyeing. The extraction of the dye from the woad plant is similar to the process mentioned above—a technique that has remained virtually unchanged for thousands of years—and because each garment is hand dyed, no two shirts are alike. So, men, if it's paramount quality and undeniable originality you seek, look no further. Japanese Autumn, English Winter has arrived.
Editors' Recommendations