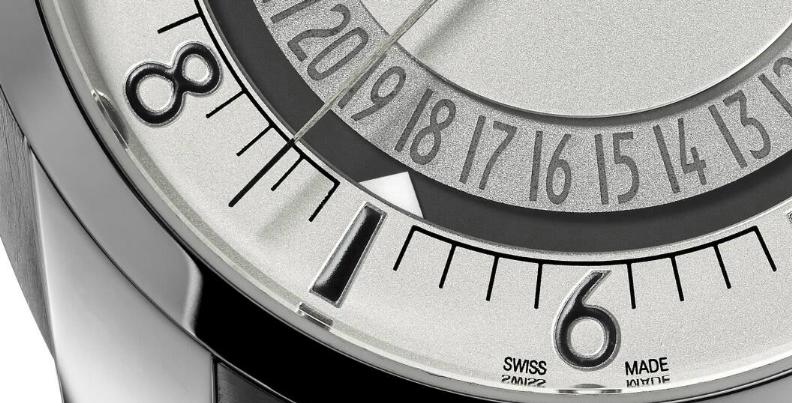 Not all designs are a huge success; even when coming from a prestigious watch house. Often times brands get away from their core DNA and create a polarizing design. Love/hate watches are great for conversation, but not for sales. The Vacheron Constantin Quai de L'ile is a perfect example of this. Its first debut over five years ago did not prove wildly successful with its great modern case design matched with complication, interesting metal variations, and huge price tags. Vacheron has decided to take another stab at the piece getting back to the basics.
Simple metal and simple dial make up the new Quai de L'ile. This 41mm modern case design is now cast in stainless steel. Very few Vacheron are made in steel. The dials chosen for this new release keeps it simple as well. Time and date complication are enough for this retro dial design. Arabic numerals give the piece a vintage tone while an inner date ring lends a modern feel. Below the dial lies an in house Vacheron automatic movement. Matched with alligator and rubber straps, this piece has a lot to offer.
Having worn a Vacheron Constantin Quai de L'ile in titanium for some time, i am one of the few lovers of this model. The case is well sized and modern, reminiscent of a less profound Bulgari Octa design. High quality movement matched with design and versatility made me an instant fan. The price tag leave something to be desired. The price of this new steel piece is yet to be announced. Hopefully it will create more lovers than haters.