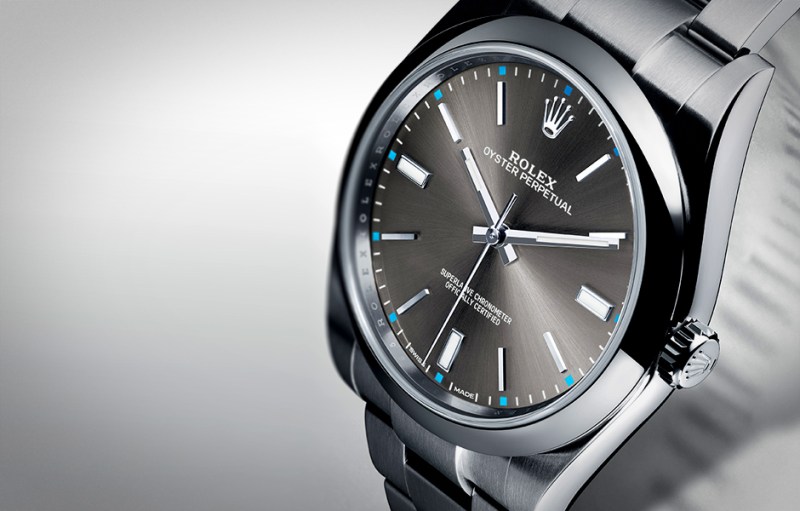 Life goals often include the purchase of a Rolex; a symbol of finally having made it. But 'Rolex' and 'affordable' are two words that never seem to go hand in hand, so it may take longer than expected to finally attain that coveted timepiece.
But, there is some good news on this front. Rolex, while maintaining the allure and desirability has released some watches that make this goal much more attainable. The retail prices of modern men's Rolex can get up there. Last year, Rolex introduced a timepiece with an MSRP under $6,000: the 39mm Oyster Perpetual 114300. This time-only automatic timepiece was an instant success and has finally made its way onto @thehairywrist.
This stainless steel 39mm watch bears classic Rolex elements beyond just the name and crown on the dial. The bezel is a smooth, highly polished dome similar to that of the classic date just, and the bracelet offered on the piece is an oyster bracelet. Offered in multiple dial combinations, Rolex gave a simple automatic watch multiple personalities. There is a plum dial for the avant-garde man and women that prefer over-sized watches. There is a steel grey rhodium dial, giving the piece a sleek and sporty appearance that can also be dressed up. Lastly, there is a blue dial with great radiance for a pure sport look. Under the dial lies a completely in-house Rolex automatic caliber 3132 movement. Designed with a Parachrom hairspring with minimal friction, this piece offers sustainable timekeeping and a five year warranty.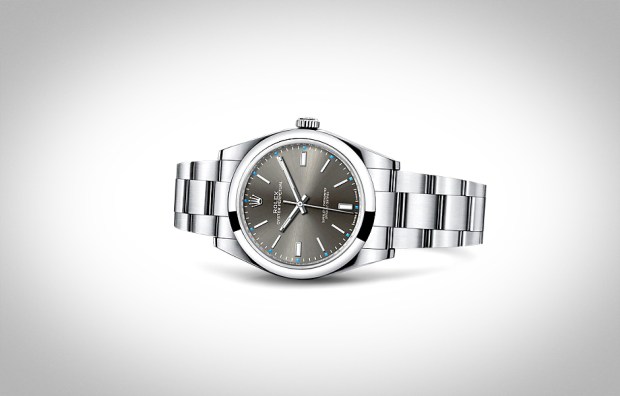 On the wrist, this watch has more presence than its millimeter diameter. Some might say 39mm is small, but it is certainly not undersized. Comfortable and form fitting, the piece fits under a cuff for dress purposes. The only downside I see is that of the bracelet. There is no snap adjustment hidden in the clasp whereas other Rolex oyster bracelets offer a 1/4 link quick adjustment so you can size the piece while out in the wild. Besides this, the piece is as solid as any other Rolex regardless of its price point.
The Rolex crown is more than just a symbol of classic watchmaking excellence. It is a symbol of accomplishment for its wearer. The ability to afford a Rolex is no longer a long-shot dream as it once was. Rolex was the watch of politicians, oil barons, and high financiers. Now, with the 114300 Oyster Perpetual, it is a watch for (almost) everybody. With an MSRP of $5,900, Rolex has created a price point that is more attainable for their deserving fans. You can find a sharp blue dial 114300 for sale at www.prominentwatch.com.
Editors' Recommendations