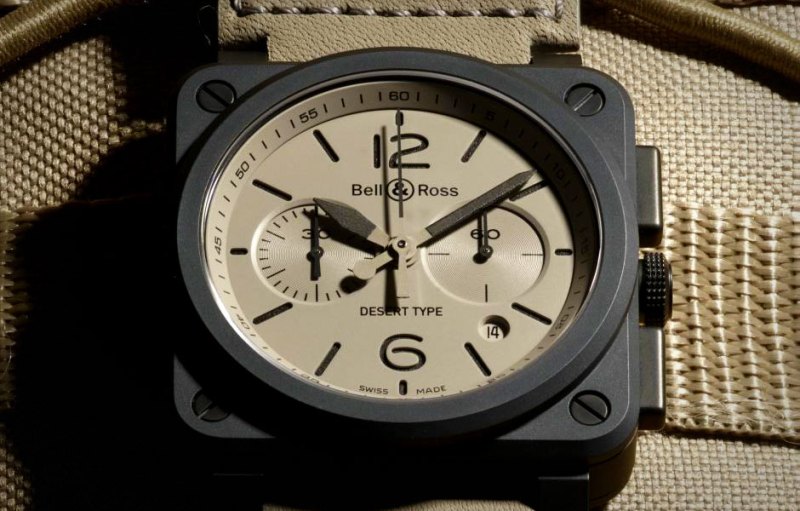 It is sometimes forgotten that the timepiece is fashion accessory. Although watch brands tend to beat the their own drum in that sense, on occasion a watch will be introduced that does follow trend. Camouflage has been done right by a few watch brands over the years; Hublot most notably. Now Bell & Ross has subtly brought back the desert theme in their classic casual square. They have introduced a series of black DLC cased watches; Desert Type.

The desert type is offered in a chronograph and non-chronograph in their BR-03 42mm case as well as a quartz version in their smaller Type S case. Holding true to this classic and simple square, the desert type has one major trait, dial and strap color. The sand color dial and strap play for a great contrast against the black case and black hands and marking on the dial. A sandwich layering of the dial makes for nice detail on the piece as well. A rugged yet soft look, the Desert Type is a great casual weekender. All Bell & Ross BR line watches come with an addition black cloth velcro strap for added sportiness that would fit perfect on this watch as well.
Whereas the Camouflage Hublots of years past may have been out of reach due to their high price point, the Bell & Ross is attainable. With a price tag around $4,000 for the BR03-92 non-chronograph, my choice of the three for simplicity, this piece will not leave your wallet high and dry.