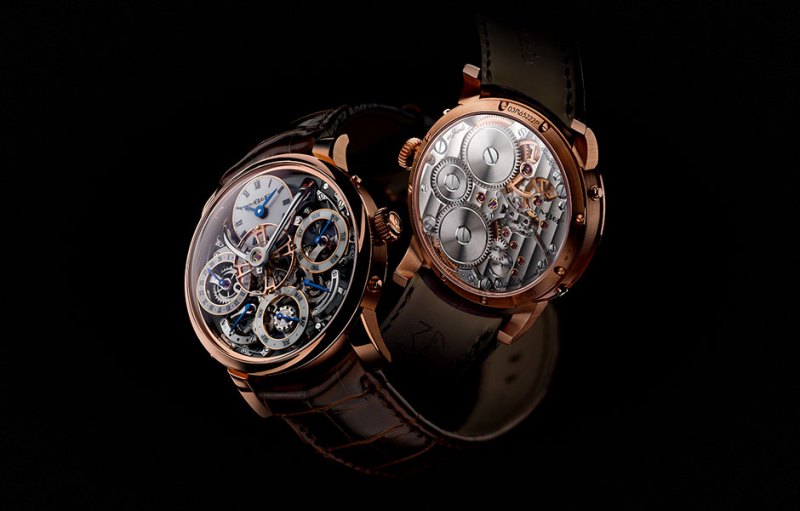 For the 2015 Manual Wind watch of the year, I have chosen one that although not easily attainable, is extremely notable.  Its not easy for boutique brands to break through to collectors.   A lot come out with interesting design, but flop.  It takes the right backing and the right watchmakers to create a successful boutique brand.  MB&F, Maximilian Büsser & Friends, has been able to break from the pack.  Their designs are as aesthetically pleasing as they are horologically pleasing.  Far out designs make for interesting time displays.  Their more traditional designs have amazing depth and detail.  The combination of unique design, depth and detail has put MB&F on the radar of all modern collectors.  Blowing the minds of all horological enthusiasts this past year is the timepiece I have chosen for the Manual Wind watch oft the year; the MB&F Legacy Machine Perprtual.
44mm in diameter, this is simply a display case for the amazing movement inside.  Designed from scratch by Stephen McDonnel, this classic perpetual movement is brought alive under the domed crystal of the Legacy Machine.  The movement displays hours, minutes, day, retrograde date, month, retrograde leap year and the level of the 72 hour power reserve.  Elevated above it all is a 14mm balance wheel.  Characteristic of the other Legacy Machines, this feature sets this piece apart from all other watches ever produced.  The depth this creates within the watchcase is what helps make this piece so impressive.  Cast in rose gold or platinum, this piece defines boutique with a production of only twenty-five pieces per metal.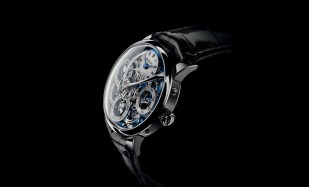 This watch was incredibly well received upon debut.  MB&F is more than just a watch brand.  It is a club of ownership.  Maximillian is a hands on owner and gets to the know the wrists his amazing creations rest upon.  His attention to detail is proven both in and out of the watches making MB&F that boutique brand that collectors are excited to own.  Joining this exclusive club of ownership is certainly pricy.  A base model MB&F is still in the high five figures.  Don't fall too hard for the Legacy Machine Perpetual.  This piece will set you back $145,000 in rose gold and $176,000 in platinum.  There is no question that the MB&F Legacy Machine Perpetual is the Manual Wind 2015 watch of the year.
Honorable mention to the Tudor Black Bay Black which still remains the best watch for the money in the watch market.
Editors' Recommendations