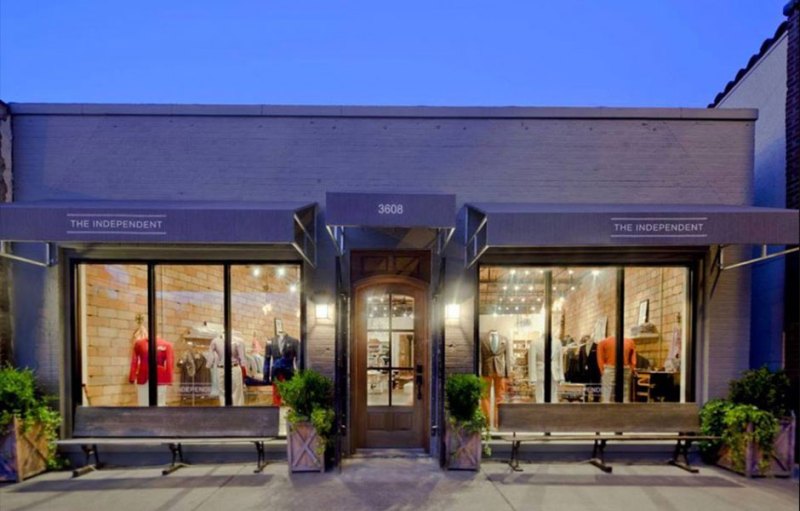 Often, a great menswear store is about the brands they carry, but more often, it is about the customer experience. The Independent is one of those stores.  With three locations Little Rock, Fayetteville, and Rogers, Arkansas, they have tapped into that Southern man with sartorial edge, offering lines like Ferragamo, Isaia, Hugo Boss, and Baldwin Denim, as well as offer made to measure suiting and wardrobe consulting (hello, perfect dad gift!).
The Manual connected with Flynn Smith, Owner/Partner, and here's how it went:
Can you tell us bit about your point of view?
We are not about being everything to everyone. We are schooled the classics: well-fitting clothing that stands the test of time. Take a great well-worn pair of trousers, paired with a soft gingham shirt, a tailored jacket, and a great pair of loafers; and you have the perfect set up.
How does a fashion/style business keep up the customer's needs?
We are about learning and keeping aware of trends, yet not becoming 'trendy.' We are also about quality, happiness, and keeping in mind that 'close enough is never good enough' for both the quality of the goods being sold and the quality of life of those who are purchasing the goods.
What is it that differentiates your stores?
Foremost, this is all about a movement towards locality, sociability, specialty, family, and away from the old manner of selling things that you do not stand behind to people whom you do not care about. We feel that our uniqueness also lies within our desire to become a club of sorts: a club where conversation, expression, and relationship building are paramount. We are like a family here and treat our friends and clients likewise. Without them, we do not exist. We are as much The Independent to them as they are to us: Family." 
Known for sartorial brands, The Independent carries a focused and well curated assortment of denim and sportswear, to tailored clothing and accessories.  Offering an array of custom programs in suitings and shirtings, The Independent, has you covered.
Editors' Recommendations