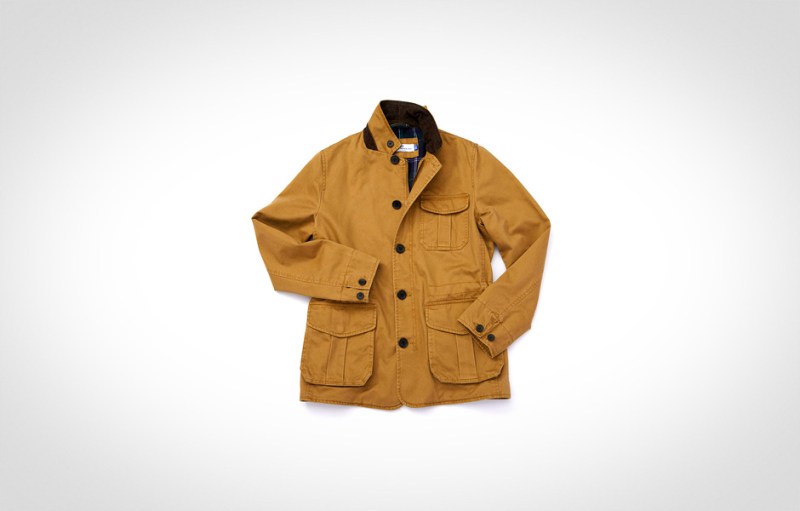 Peter Manning founded his company — Peter Manning/Five Eight New York — on the idea men 5'8″ and shorter have the same opportunity to find comfortably fitting clothes as anyone else. Not only does his company operate on this premise, Peter knows first hand how rare it is to find perfect fitting clothing right off the rack. Because of this, Peter launched his clothing venture in mid-2012 and works to "bring you the best fitting, best made clothes you have ever worn." Since its launch, he's helped thousands of customers who experience similar dilemmas while shopping for clothes. So whether it's your next favorite pair of pants, or an ideal-fitting button down Oxford, Peter Manning/Five Eight New York takes the guess work out of finding the perfect fit for men 5'8″ and under.
Peter's promise of providing comfortable fitting clothing goes even further with the recent release of his Tribeca Field Jacket; the first outerwear piece produced by the clothing line. Aiming to bring the popular field jacket design to a wider range of men, Peter and company perfectly rethought and rescaled the coat during its production. Touting a shorter length and shorter sleeves, the Tribeca Field Jacket also allows wearers to adjust the wrist and waist sizes for a fully customizable fit. Its cotton flannel plaid lining perfectly accents the jacket's two available colors — tan or olive — and features a scaled down, corduroy detailed collar. Peter rethought the placement of each of the jacket's properly proportioned pockets to make them both functional and convenient for the wearer. Streamlined and void of unnecessary detail, the Tribeca Field Jacket showcases everything Peter Manning built his "life long dream" of a company on.
To get a look at the Tribeca Field Jacket for yourself, head on over to the Peter Manning/Five Eight New York website. The brand also offers a month long incentive program rewarding customers each week, take a look at the program here.
Editors' Recommendations