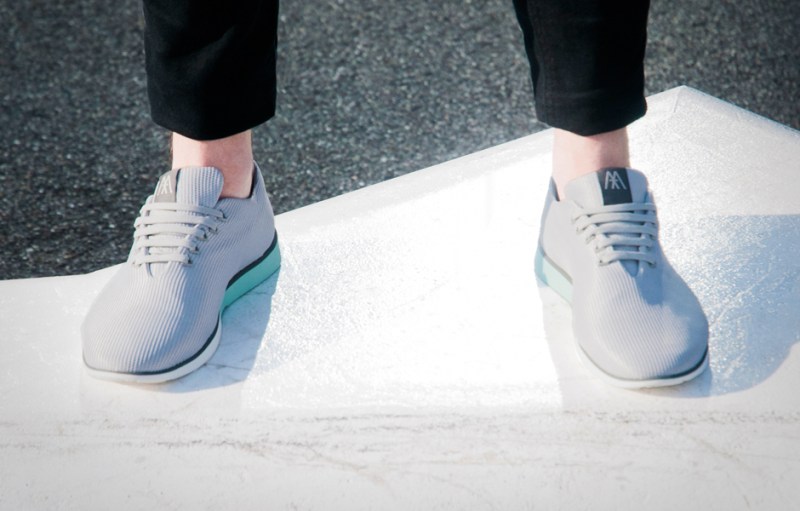 On Your Feet is all about that new shoe feeling- from the first time you open the box until they're worn into the ground. Sometimes we'll sift through the constant Air Jordan releases to bring you the gems other people will leave on the shelves, and sometimes we'll slide on reclaimed leather loafers from Prague, but we'll always focus on comfortable shoes with appealing and creative aesthetic. So lace up your new kicks and stand on the precipice of adventure, where will we go together?
Some shoe companies look to classic styling for their silhouettes, adopting a brogue or chukka shape and making it their own. Muro.exe steps in an entirely different direction, with streetwear that's modern and fashionable, with a hint of futuristic idealism. The word Muro is strong and short, representing their minimalist values, and the .exe is the extension for computer programs, displaying the tech industry a lot of their team comes from. Following through on a series of successful releases starting in September of 2013, Muro.exe has dropped new collections in the fall and spring every year since. Their spring line for 2015 brings new inspirations and colors to their signature style, and is a great everyday shoe as the weather improves.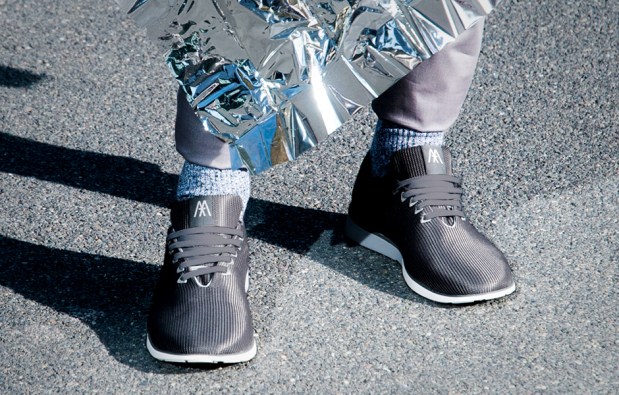 The concepts that Muro.exe are founded on are strong and ambitious, but with a smart team behind them all working toward the same goal – designing a functional, minimal shoe from the ground up. The designers worked with biomechanics and material experts to craft the best possible product, and the result is a high quality shoe at an appealing price point.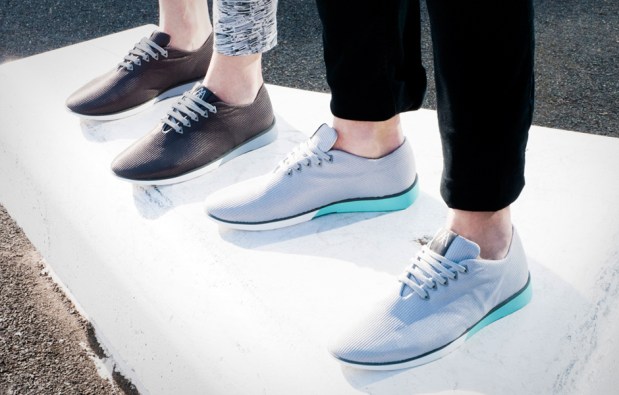 Each new wave of Muro.exe shoes brings a new theme, designed specifically for the season in which they're released. The fall of 2014 brought the Atom collection, built around a lightweight Lycra upper. Inspired by the most basic building block of our world, simple design is paired with clean colors and subdued two-tone outsole. Available in five colors, the Atom collection is a permanently available line that presents Muro.exe's style in the most indivisible way.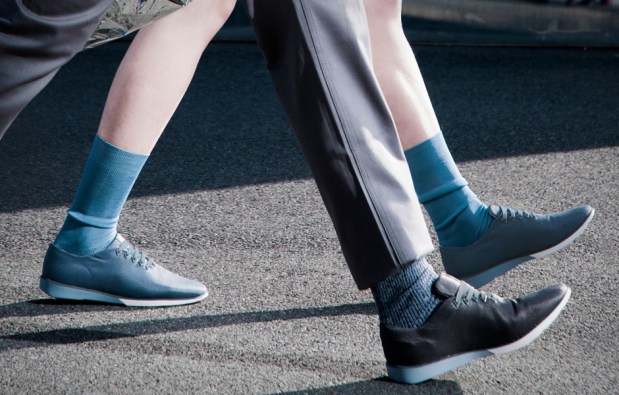 For the spring of 2015, Muro.exe's newest line, Metal, draws colors from the transition metals, presenting their durability and usefulness in a symbolic and practical way. Each pair takes on the role of a metal, with a unique palette of colors that are both natural and refined. The technical features only further the concept behind the shoes, with a breathable mesh upper and flexible polyurethane outsole. From the dark grey and black of the "Chrome" look, to the stone and aquamarine touch of the "Platinum" pair, they're all winners for anyone who appreciates a comfortable shoe with minimal design.
You can shop the new Metal collection, as well as the Atom line, on the Muro.exe site.
Editors' Recommendations