On Your Feet is all about that new shoe feeling- from the first time you open the box until they're worn into the ground. Sometimes we'll sift through the constant Air Jordan releases to bring you the gems other people will leave on the shelves, and sometimes we'll slide on reclaimed leather loafers from Prague, but we'll always focus on comfortable shoes with appealing and creative aesthetic. So lace up your new kicks and stand on the precipice of adventure, where will we go together?
When we covered the Nike Roshe LD-1000 back in November, it wasn't clear that the release was going to be as hot as it was, but pairs flew off the shelves in seconds. It was so popular that Nike even released a strikingly similar shoe to the original, but without Fragment Design, the collaborator's, unique branding. Now, it looks like the Swoosh will be making it up to Hiroshi Fujiwara by releasing another pair of Nike Roshe LD-1000s, this time featuring Fragment branding and premium materials.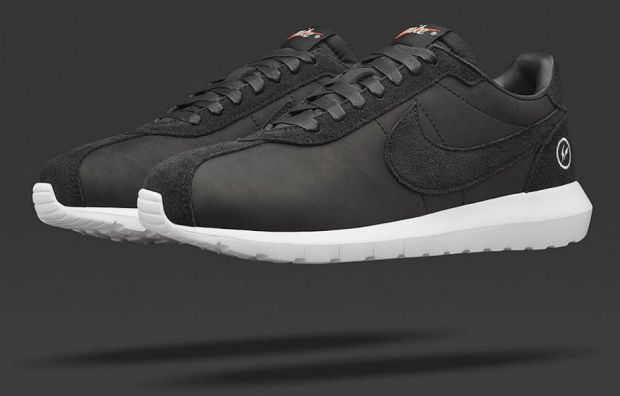 As a base shoe, the Roshe LD-1000 draws from both ends of Nike's chronology. The upper is based off the Nike Cortez, a sneaker that's captured the attention of runners and sneakerheads for over 40 years. The outsole has been replaced with a more modern one, borrowed from the Nike Roshe One Natural Motion, a lightweight sole with a lot of support.
That old school inspiration isn't lost on anyone, and the LD-1000 includes some features that will put a smile on retro runner fans' faces. Exposed padding on the tongue gives it a more raw look, with waxed cotton laces that lie flat on the upper. It's a really attractive shoe, and comfortable, that has a foot in the past.
Because these are a collaborative pair with Fragment Design, they add a couple of extra details to set them apart. The upper is made from two different materials – black suede, and for the first time on this silhouette, premium leather. The only parts of the shoe that aren't black are the outsole, and the embroidered Fragment logo on the side of the heel cup.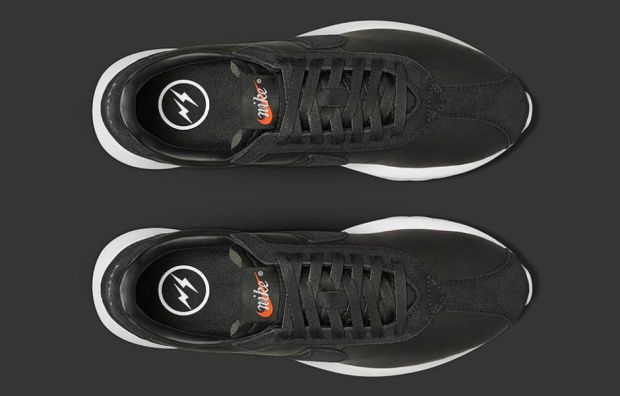 These special release shoes won't last long, but if you want to try your hand at getting a pair, you can hit the Nikelab site or try at one of the Nikelab locations globally on Thursday, July 16th.
Editors' Recommendations