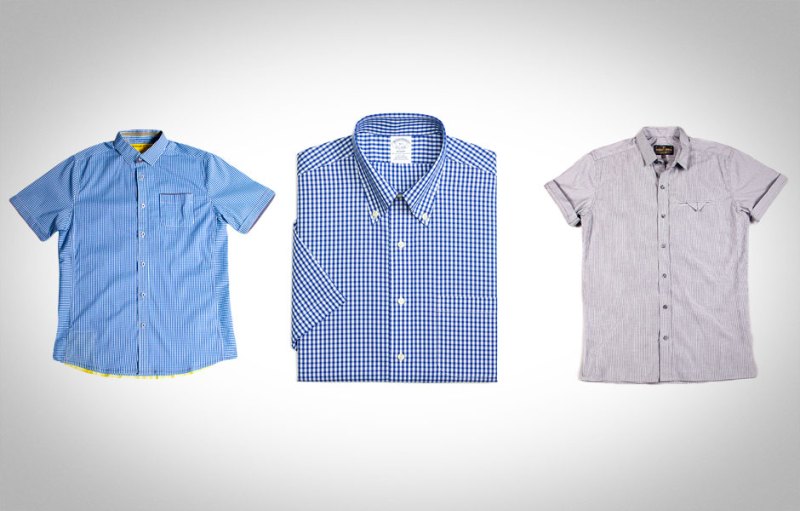 Once considered a fashion "don't" in menswear circles because of their association with dweeby accountant types and Lewis and Gilbert in "Revenge of the Nerds," short sleeve button-ups  have shed their F-grade stylistic reputation in recent years and emerged as current and fresh summer must-haves. Designers and tastemakers overturned the old longstanding fashion rule of "if you want short sleeves just roll up your long ones" several seasons ago and these arm-revealing tops are now considered key pieces for today's sharply dressed man. As designer Robert James of By Robert James recently told me: "I would say that if you don't have a short-sleeved shirt in your wardrobe, get it done. A few years ago it had to be rolled up but now, no."
Just like their long-sleeved brothers, those with slimmer fits tend to be most flattering and they can be worn tucked or untucked or with a proportionally apt necktie. It really just depends what looks best with the bottoms you pair them with and how you tend to roll (or not roll in this case).
Here are a dozen smart short sleeve collared options that are currently available for sale online. Pick one or a few to add some instant cool to your warm weather wardrobe.
Marl Shirt by Ben Sherman, $70.99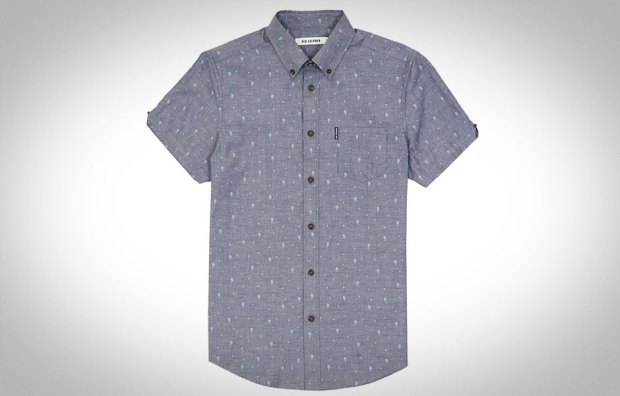 Non-Iron Regent Fit Framed Short-Sleeve Dress Shirt by Brooks Brothers, $59
Matty Green Print Shirt by By Robert James, $128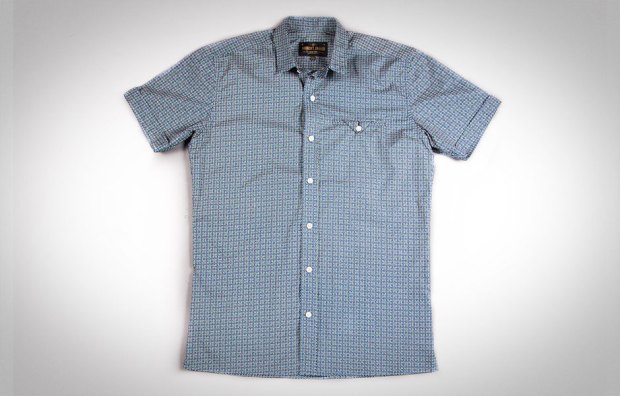 Matty Grey Stripe Shirt by By Robert James, $128
Short Sleeve Button-Down in Clear Sky Cotton by DDugofff, $175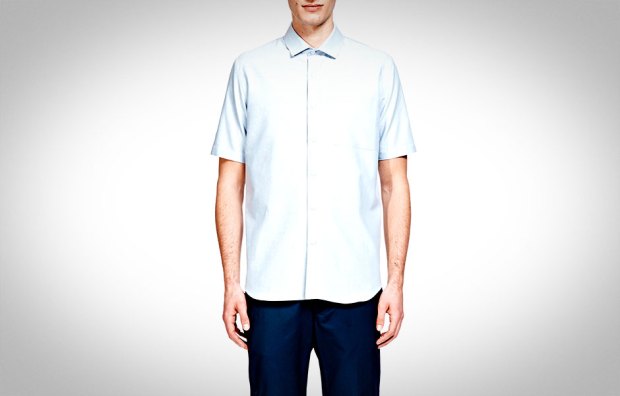 Azteca Print Shirt by Descendant of Thieves, $89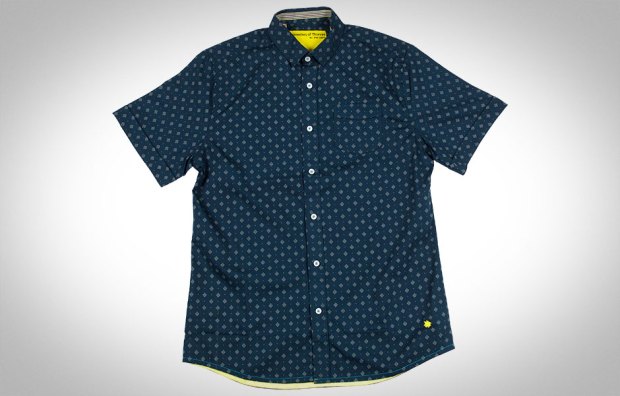 Shades of Blue Plaid Shirt by Descendant of Thieves, $89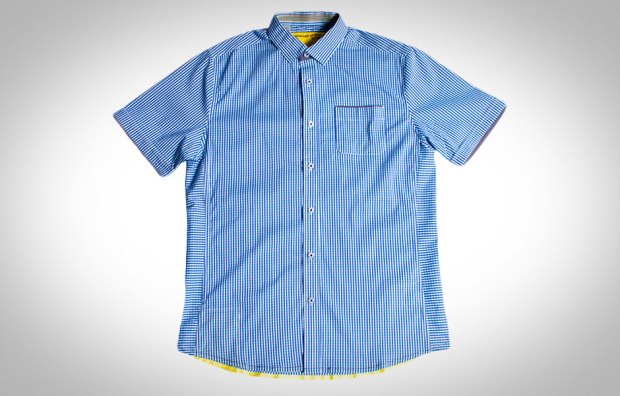 High Boy Short Sleeve Shirt in Steel by Kennington, $54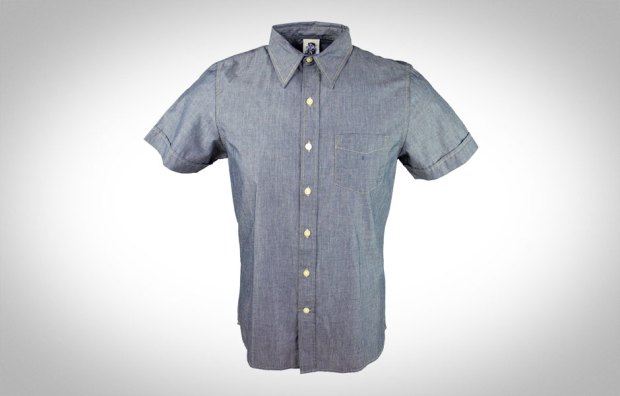 Naked Truth Short Sleeve Shirt by Kennington, $54
Slim Fit Shirt with Fish Print by Michael Stars, $138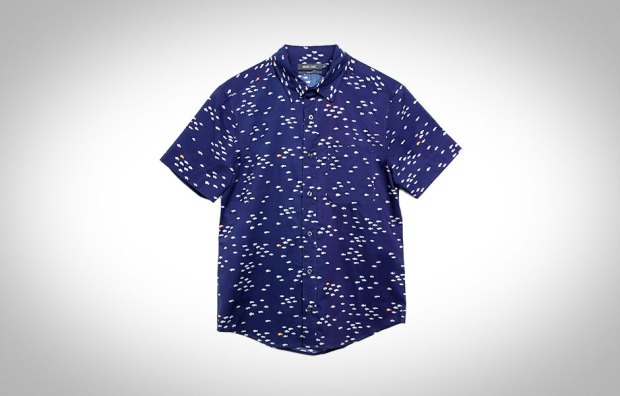 Oxford One Short-Sleeve Shirt in White by Schnayderman's, $189
Wenlock Chambray Shirt by United By Blue, $72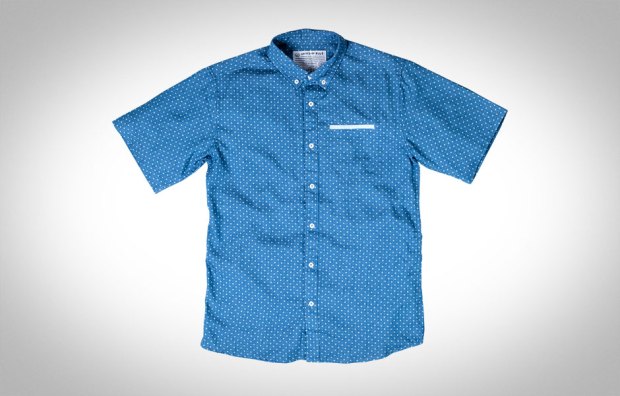 Editors' Recommendations