It's been three years since Shinola launched out of a former automotive research lab in Detroit, and we're still awestruck. Not just the maker of some of the best-looking and best-made watches manufactured at scale right here in the US, it now offers hand-assembled bikes, leather goods, journals and even accessories for Fido, as well as recently opened stores in Chicago and London, UK. Creative director Daniel Caudill has been no less instrumental in engineering the company's brilliant branding, so we recently reached out to the design genius to learn what makes the company tick and what's in store for the plucky, iconic brand.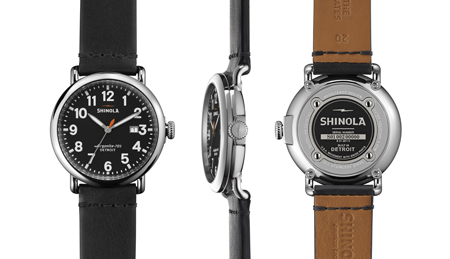 So tell us what's cooking at Shinola?
We are gearing up to launch our Spring/Summer 2015 watch collection later this month and will also be at the Detroit Auto Show where we will have a booth next week. It will be fun to be a part of this event—one of Detroit's most iconic events of the year.
A lot of folks might not know Shinola started as an idea amongst friends. What was your part in bringing the idea to fruition?
I started putting together a few different ideas on what an American watch brand would look like—what the aesthetics of the store would look like, what fixtures we would use and such. Today my role is to work with every part of the brand to make sure that it's one cohesive vision.
Was there a push to build the brand in Detroit?
Manufacturing is a part of the culture in Detroit, and has been for generations. Naturally, that's what initially attracted us to Detroit. When we arrived, the city and its people welcomed us with open arms with nothing but the desire to help us succeed. Once we started building our watch factory here, all the pieces of the puzzle fell into place. The creative talent is here, the ease of business is here and the experience of building motors is here. After all, we build motors for your wrist.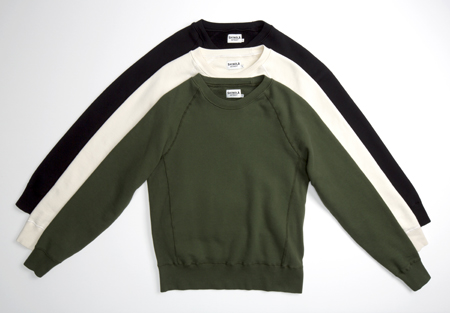 You've worked for a number of companies ranging from LA Gear to Adidas. How is Shinola different from other brands?
We are committed to building products that are built in the US and built to last.
We're definitely intrigued by the concept of the brand. Shinola's a unique lifestyle brand. So how did you decide to settle on watches first?
Watches haven't been produced at scale in the US in decades and it's never been done in Detroit. If you can build a watch factory in this city and build what we believe is arguably one of the most complicated products to create, then you can do anything.
Subsequently, what other products and product categories could work in Shinola's unique universe?
We are a design-driven brand and are working on expanding into other categories. Our product categories currently include watches, leather goods, journals, shoe polish and pet accessories, so there is something for everyone. We recently released The Shinola Sweatshirt, our first apparel item—a wardrobe essential.
And what of the specific inspirations for The Runwell's signature aesthetic?
Design inspiration comes from everything we're exposed to—past, present, future. Detroit itself is an inspiration—the amazing architecture, the amazing art. There's a lot of creativity here.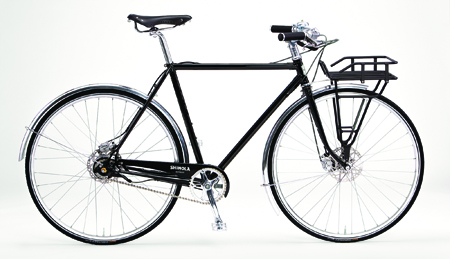 What about your two bikes?
Quality is the very first benchmark, and then the next thing is about making really simple, clean, classic design. Something that can last for years, that you want to have for years.
Admittedly when we think of Shinola, we can't help but think kick-ass product design. What are some of your personal favorite products designed in the world, and why?
I have a real passion for well-made things, and Alden shoes epitomize that. I have a pair that I wore every single day for a year, which would destroy most shoes, but the Aldens almost get better with age.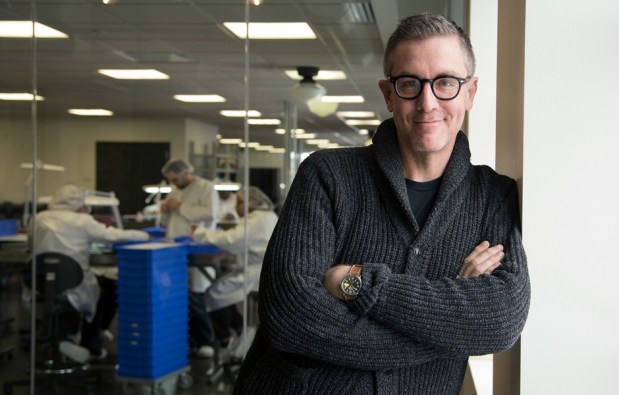 And then there's Apple. As a watchmaker, how worried are you about Apple Watch?
In our opinion, anytime people are speaking about watches that's a good thing. But another thought that we have relates to the degree to which society, over the long term, will accept wearable technology which actually touches our bodies. Consumers today, and we believe increasingly so in future years, want to know where their food is grown, who is making their daily consumable products, etc. The idea of technology actually being worn on one's person just seems completely counter to the strong consumer trends which are pointing toward simplicity as opposed to complexity.
So we're three years into the brand. What's the biggest obstacle to American manufacturing to you? Are things getting better?
Our goal since the beginning has been to create goods that are 100% American-made. A challenge we find for various reasons, is the absence of at-scale American manufacturing for many of the materials we need. We are working hard to attract like-minded partners to make it happen, and everyday we are one step closer to it. But it is no simple task. In this spirit, we recently opened a new dial manufacturing operation in our Detroit flagship which visitors have the chance to see. It's exciting because watch dial manufacturing at scale left our shores several decades ago, and so to team up with a Taiwanese company and bring the factory here is an amazing fete.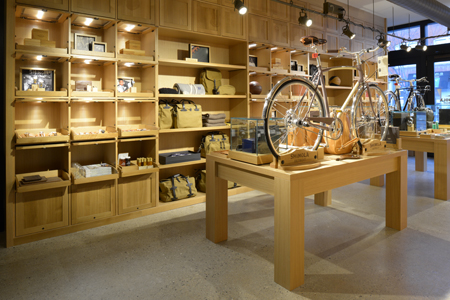 Shinola most recently opened stores in Chicago (left) and London. What can you tell us about each, how are they unique, and what other locations are planned?
We identify locations and stores based on the beauty of the raw space and the community we are surrounded by. Our London store is on a great corner on Newburgh Street in Soho. It's really the gateway for our European expansion. The Chicago store is located in the Wicker Park-Bucktown neighborhood. The area is steeped in manufacturing. In fact, our connection to Chicago began early on when we partnered with the Horween Leather Company which is located nearby.
Finally, we need to ask the "local" tastemaker. What's a guy with 24 hours in Detroit to see and do?
Where do I begin? Detroit is known for its music and People's Records has the greatest collection of rare records. If you love art, check out Library Street Collective. It sums up what's so exciting about Detroit today. Head to Sheldon Standard to grab a bite to eat. It just opened and the food is delicious. Stay at the boutique hotel Honor and Folly for a unique experience, and grab your morning cup of joe at Astro Coffee.