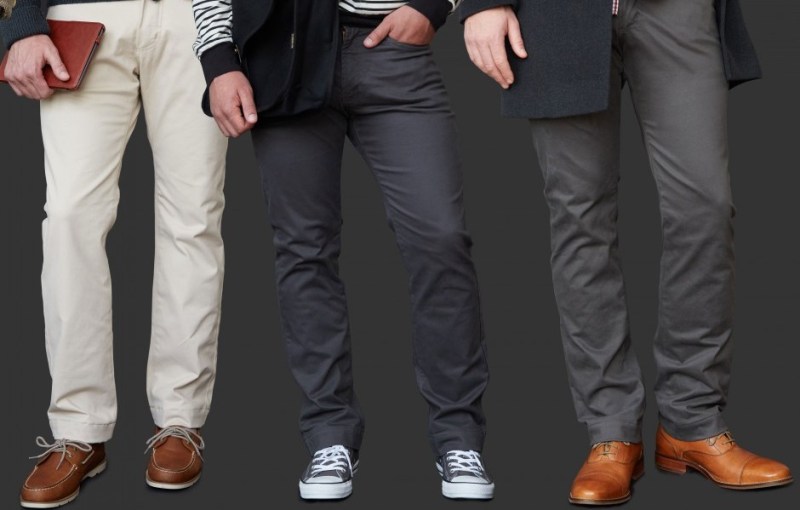 UPDATE (9/4): Presale McMacular pants are now available for only $168. The price will return to $237 once the pants are all manufactured. 
With summer winding down, it's time for fellas to start thinking about warmer clothes. When it comes to staying toasty, the top half is your body is easy — just throw on a sweater or smart jacket. However, a man's lower half — some would say the more important half — is trickier to keep both warm and stylish.
Thanks to McMacular, a new pants company based in San Francisco, keeping one's legs warm is an utter delight. Instead of suffering the discomfort of long johns or the puffiness of flannel-lined pants, you can now enjoy the sleek comfort and style of silk-lined McMacular pants.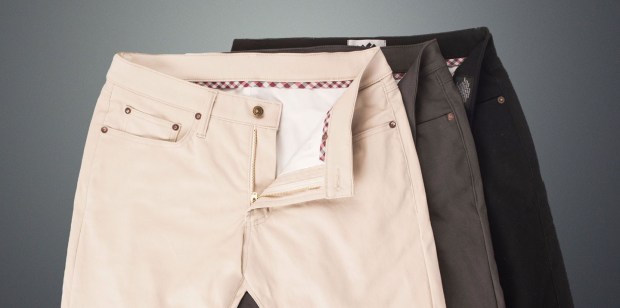 The idea for McMacular pants came to founder Casey Davis after a cold night of barhopping during his college years. Davis deemed the idea innovative enough for him to drop out of college to get into pants full time — vastly different from college, where he was just getting into pants part-time. *wink*
Handmade in San Francisco's only denim factory, McMacular pants are made with 8 oz of soft sateen woven cotton and 2.1 oz of mulberry silk. So far there are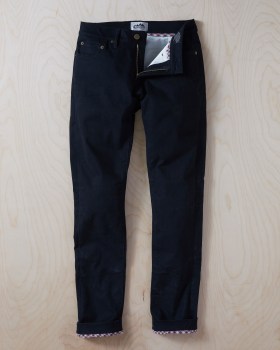 three creatively named pant colors to choose from: Dapper Gentleman (black), Entrepreneur (charcoal), and World Traveler (sand). The pants are also available in two fits: modern slim and casual straight.
Only a few hundred people have had the pleasure of wearing these luxurious leg-gloves so far, thanks to a Kickstarter campaign and a giveaway at the American Music Awards. Those lucky few have had nothing but great things to say: "absolutely amazing," "awesome," "breathtaking," "legendary," and my favorite, "hilariously comfortable."
Related: How to Shop for Trousers
As a company, McMacular is still in the early stages of development, which is why they're only producing 500 pairs at this time. So if you're at all interested, you'd better hurry up and pre-order before your pants end up on another dude's legs. If you order now, you can expect them to arrive at your door sometime in November (when you'll really need them). If things keep going smoothly for McMacular, they'll be initiating another production run shortly thereafter — then, hopefully, forevermore.
Visit McMacular's website to learn more about their silk-lined pants and find out how to pre-order them.   
$168 $237
Editors' Recommendations