Our clothes send important messages to the world. They represent our style, our self confidence, our point of view and values. The right outfit can change the way you perceive others and the way they perceive you.
MatchBack
, a new monthly subscription box, wants to not only provide you with a stylish, limited-edition shirt and accessories, but they also provide a box to a deserving teen in need.
There are several companies that give one when you get one, but MatchBack makes the policy really personal. The California-based company takes a while to pick their partners, thoroughly vetting a diverse number of organizations — like mentoring clubs, foster care providers, school staff and coaches, social workers, case officers, even police departments — to reach the greatest number of teens. Current partners include the YMCA, Big Brothers Big Sisters, Promises 2 Kids, Ridgecrest Autism Awareness, Court Appointed Special Advocates for Children of Kern County, the Dream Center, and the Kern County Network for Children.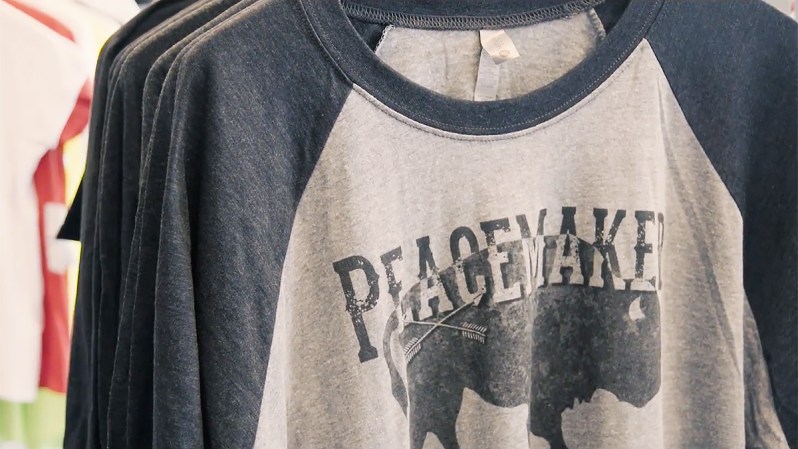 MatchBack doesn't just hand over a box full of cool clothes. The team trusts individuals — coaches, counselors, mentors, etc. — to pick a deserving teen and present him/her with an artfully packaged MatchBack box complete with a brand-new, limited-edition tee and hat. It's a personal gift, with the goal of making the recipient feel special instead of a charity case. So far, MatchBack has matched over 670,000 bundles with over 200 mentors in the network.
As for what you get, each month the company offers a shirt and hat (and sometimes another accessory) in an exclusive design available for that period only — all for $37 a month. For September, MatchBack teamed up with Blenders Eyewear, a San Diego-based company that typifies that California cool look. You'll receive a gray tee with Blenders' signature double slash logo, a black baseball cap, and, of course, an awesome pair of Blenders shades that will never go out of style.
The next month's design is ready for preview on the 25th of the current month. You can cancel your subscription anytime, even modify the date you're billed if need be — it's a very flexible subscription. You also have the option of donating your bundle as well as the matched one.
With MatchBack, you get a gift, and so does a great teen in a tough situation. It's literally the gift that keeps on giving.