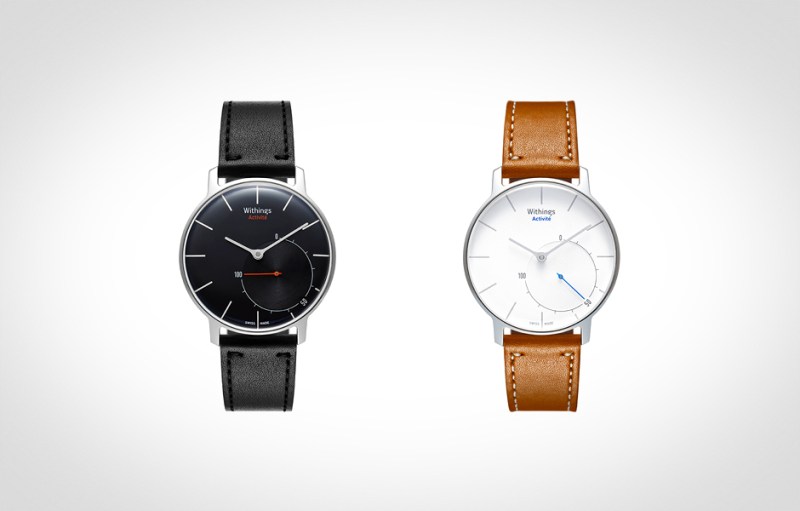 Technology will always chase the artisan. With the recent release of smart watches by major tech brands, there is a big question mark hanging above the watch industry. Will people give up their classic mechanical timepiece for a smart watch? The question is yet to be answered, but one brand has melded the technology and artisan worlds with its current offering.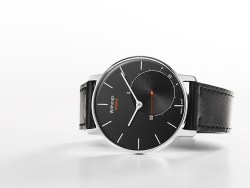 Withings has taken on the fitness tracking trend with the Activité. Disguised as a classic timepiece, the Activité is actually a precise fitness tracker. This sleek device is capable of counting steps and calorie tracking, swim tracking, as well as sleep tracking. Connected to your iPhone via low-energy bluetooth, the Activité is paired to its own application, Health Mate. Here is where you can manage and view all your fitness goals and tracking just as with the average fitness tracker. Hidden gadgetry such as a touch sensitive crystal and vibration notifications make for a stealthy user experience.
The crown-less Activité, designed by a french French team, disguises all this technology within an elegant timepiece. Textured swiss Swiss made dials display the time as well as a percentage indicator for your fitness goal. Easy-release spring bars make for quick strap changes between Haas naturally tanned calf straps for dress, and rubber straps for sport.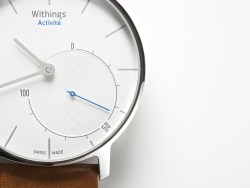 While fitness and sleep tracking are the main goals for this piece, the meeting of classic watch styling and technology opens the door for many more applications. Could bluetooth connectivity and vibration notification be the foundation for a new segment of future high end timepieces?
With a price of $3,900, the Activité by Withings is the piece for both the health and watch conscious.