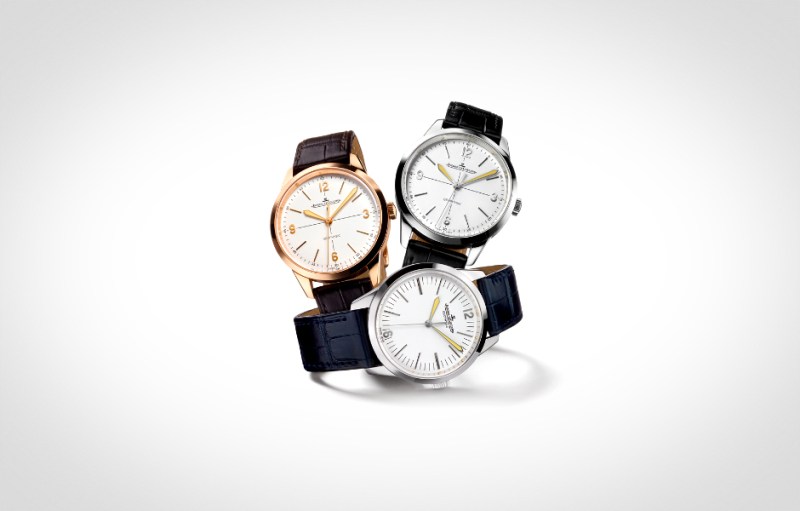 Jaegar-LeCoulture introduced the Geo-physic chronometer in 1958, which at the time was believed to be 'the most precise watch in the world.' The watch was introduced as a tool for scientists and explorers, two professions solidified in accuracy. The Geophysic was only in production for one year before it was replaced by a self-winding watch called the Geomatic. As such, the original Geophysic remains one of the most rare chronometer grade watches of the 20th century. Today the Geophysic has been reborn in a limited collection of watches.
Steel, Platinum, and Rose Gold encase this tribute trio. 38.5 millimeters in diameter gives this piece a modern upgrade while still maintaining a classic size to today's standards. Contrasting against the ivory dial are what truly sets this piece apart, the hands. Attracting the eyes of the collectors and everyday enthusiasts alike, these patina flaired dagger-shape hands keep their 1958 proportions. Below lies an in-house Jaeger automatic movement with a forty-three hour power reserve. All three pieces are limited edition with the highest production, 800, in stainless steel. With exact matching dial from 1958, the Platinum has the smallest production of 58 pieces and will only be available in a Jaeger LeCoultre boutique. The Rose Gold falls between at 300 pieces only.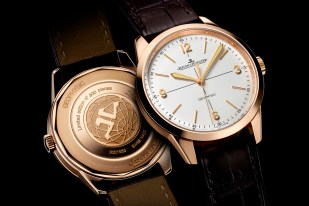 The watch industry is constantly looking to reinvent what is relevant to today's market. While many may have an eye towards a flashy luxurious timepiece, the Geophysic embodies what really matters, smarts and looks. JLC has paid tribute to a piece from the past as well as redeclaring the embodiment of the brand. A piece in platinum will set you back $32,000. Rose Gold comes in at $20,800. The stainless steel is the one to call your dealer for come October at a very fair $9,800.