Quartz watches are often denoted as a lower end timepiece.  Contrary to that belief, they are a segment all in their own.  You simply cannot compare a quartz watch to a mechanical watch.  Within this quartz watch part of the market, their in lies the GPS segment.  This small grouping consists of the big three Japanese companies most known for quartz watches; Citizen, Seiko, and Casio.  Each of the three have their version of the GPS watch.  This is not a timepiece that offers directions, rather using satellites determines your timezone and adjusts the date and time for accuracy.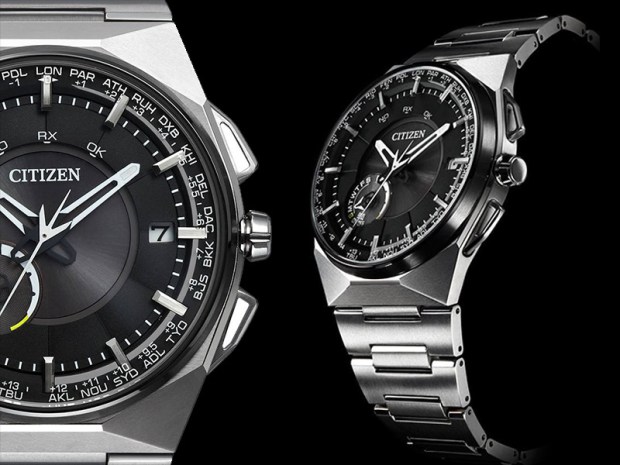 One of these GPS pieces caught my eye.  The Citizen Eco-Drive Satellite Wave F100.  Striking not only for its function, this 45mm quartz timepiece is versatile with a modern edge.  Reminiscent of an IWC Aquatimer case and bracelet, this design incorporates sharp edges of polished and brushed titanium elements to create exceptional watch ergonomics.  Large enough for good wrist presence without being overpowering, the Wave F100 offers comfort and durability to a timepiece that looks as if it was pulled from the future.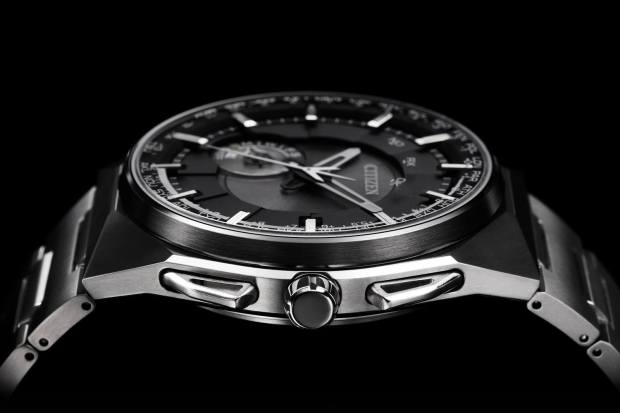 Under the hood lies the Eco-Drive F100.  Although simple in dial design, this watch is far from simple.  Offering a perpetual calendar, power reserve, and day/date all with the ability to be set via satellite, the 12.5mm thick timepiece really packs it in.  Charging the movement by sunlight, as Eco-Drive technology is known to do, Citizen has built upon this to create one of the most versatile quartz watches to date.  The only downside to this piece is its complexity to learn to set.  With so many functions and such a clean look, it is no surprise you might want to carry around the manual for your first week or two.
Not all watches are created equal, but at least compare apples to apples.  When taking a look at the quartz GPS segment of this vast watch world, The Citizen Eco-Drive Satellite Wave F100 certainly stands out.  From its ultra light futuristic case and bracelet, and hidden functionality, technology truly defines this timepiece.  At a very affordable $1,800, if you had to own one quartz watch in your collection, this should be a serious contender.