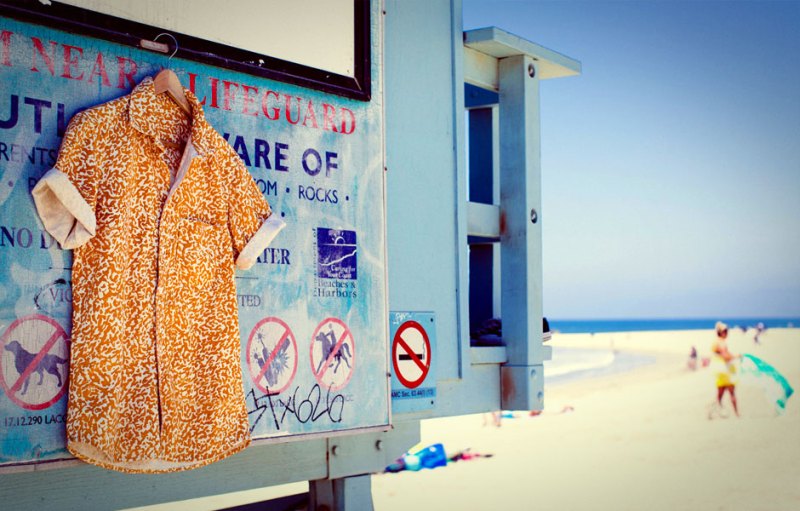 Lightning Bolt SS15 from Lightning Bolt on Vimeo.
Is it just us or is everyone daydreaming about packing it all in and leaving for the ocean ASAP? With summer just around the corner, our attention spans are dwindling in favour of fantasizing about living free and becoming a surfer for the rest of our days.
If any of this feels even remotely familiar, Hawaii-born brand Lighting Bolt ought to be all over your radar. Central to the brand ethos is the idea that surfing, in its purest form, isn't just a sport but a way of life. Secondary to that, is the philosophy that surfing is one of the truest ways that people can connect to nature and simultaneously, express themselves (feel free to quit your job and buy a one-way ticket at any moment).
The spring/summer 2015 collection encapsulates all of the above, with style, wearability and a little eco consciousness thrown in for good measure. The entire collection is constructed from a super lightweight 55/45 hemp-cotton blend, which, when paired with the clean garment design, creates a fresh juxtaposition between the carefree and the functional. Worker jackets, short-sleeve button-up shirts and board shorts feature in a sun-faded palette of khaki, tangerine, brown and indigo blue – each hue guaranteed to enhance your suntan. A micro camo print appears throughout the collection, adding a welcome playfulness. The inclusion of waterproofing, technical closures and industrial built seams add a reassuringly progressive element to a collection that harks back to the nostalgia of 1970s surf wear.
Refreshingly, the brand is incredibly interested in the longevity of each piece, and its enduring life beyond this summer season. Through meticulous material and detail selection, Lightning Bolt have created what is essentially a selection of core pieces which seem built to last, whether you're living in a van by the ocean or a high-rise in the city.
Editors' Recommendations