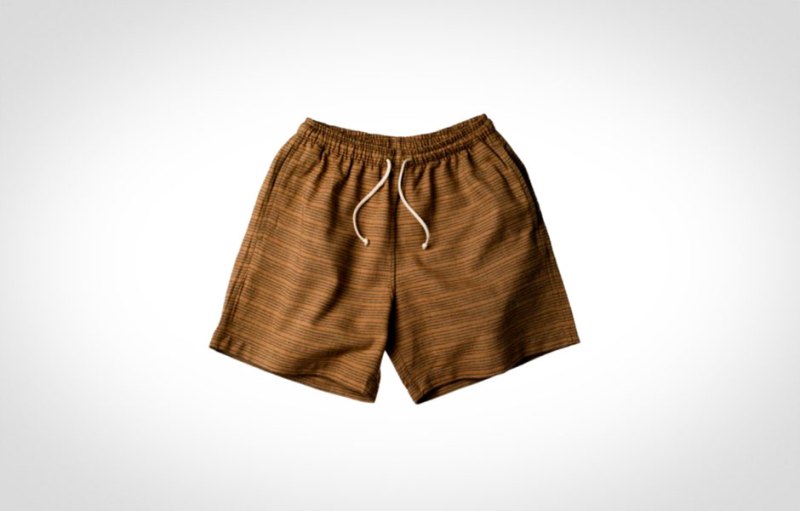 You know you want to update your summer wardrobe and this is the perfect time. Here's why: Jed & Marne's "Shorts 4 Good" campaign provides much needed nutritious meals in Guatemala for every pair of shorts purchased during the month of April. That's a super easy way for you to pay it forward.
Even if there wasn't the feel good aspect of this deal, we'd still love these shorts created by brother-sister duo Jed and Marne Ackermann. There's great artistry in these handwoven summer staples, plus they are soft, lightweight and ridiculously comfortable.
Their mother originally introduced them to Guatemala's weaving culture. Impressed with the vivid colors and complexity in design, the siblings trekked across Guatemala seeking out talented weavers and collaborating with them.
Every product they produce is 100% Guatemalan from the fabric to the expert completion of garments. The fabrics are yard dyed and handwoven on pine treadle looms. They take pride in quality craftsmanship, comfort and style and work to produce designs loved by all.
Their love for Guatemala and its people is the reason why Jed & Marne offer financial support to projects close to their hearts. Guatamala's rate of malnutrition is the fourth highest in the world and they hope to combat that with the "Shorts 4 Good" effort. Konojel is the organization that benefits from this month's generosity, but the Ackermann's also partnered with Justa Collective to co-found and operate a nutritional program known as Comida Vida.
Go ahead and indulge in several pairs. You'll sleep better knowing kids are less hungry because of your purchase.
Photo: Beachwood Shorts, handwoven, hand dyed, 100% cotton, offered in small, medium and large, $88. 
Editors' Recommendations