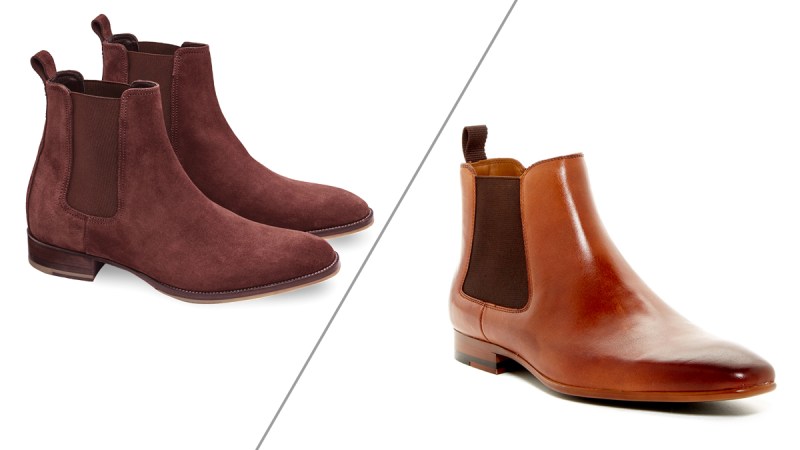 At The Manual, we see our fair share of quality clothing and craftsmanship – with prices to match. We also know that many of our readers don't want to or can't afford to spend that much on a given item. With that in mind, we wanted to discuss more reasonable options without sacrificing too much quality and style. This is our first in a new monthly series where we highlight a popular piece and compare two variants: A high-priced version and its lower-priced brother. This month, we're tackling the Chelsea Boot.
The Chelsea Boot has an illustrious history. The original design was created by Queen Victoria's boot maker, J. Sparkes-Hall, but owes a great deal to Charles Goodyear (yes, the tire man), who developed vulcanized rubber in the mid 1800s. The rubber allowed the boot to be easily slipped on and off, which is a trademark of the style.
The boots actually got their name in the mid-1950s from a group of West Londoners known as the "Chelsea Set," who were seen around the neighborhood wearing these boots, originally made for paddocks and riders.
Fast forward to modern times and there are a dizzying number of options all revolving around the same premise: Rounded toes, lower heels and a dressy/casual combo in ankle length.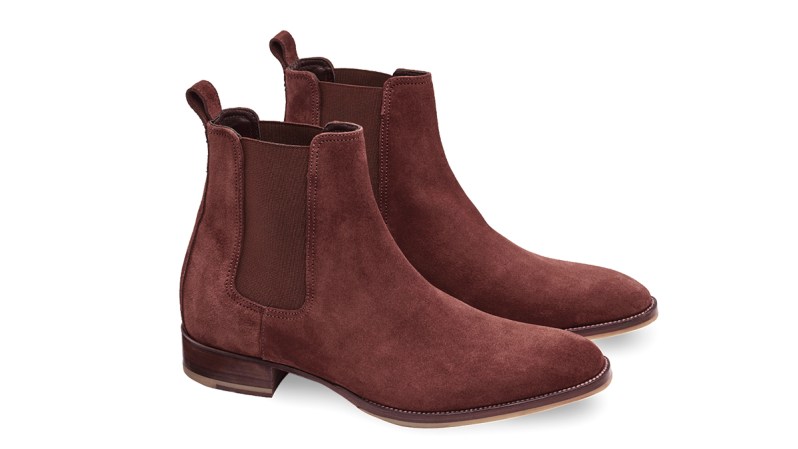 Looking at a high-end brand like LAVATI, the price difference comes in hand-stitching and hand-crafting all done in Italy. The double stitching around the elastic adds sensational durability for the part of the shoe that will see the most expansion and reduction on a regular basis. Their shoes are also made from two pieces of leather meaning less seams and more retention.
On the other hand, Aldo produces a very similar style built for mass-market stores and faster retail, with a lower cost, coming in at just under $100. In contrast to the Italian stitching, Aldo's attempt isn't as carefully completed around the elastic, but should hold up reasonably well over time. Aldo shoes are also made in Asia, as opposed to Europe, which isn't necessarily a signifier of lesser quality, just lesser production cost. In addition, Aldo shoes come together out of several synthetic and leather pieces.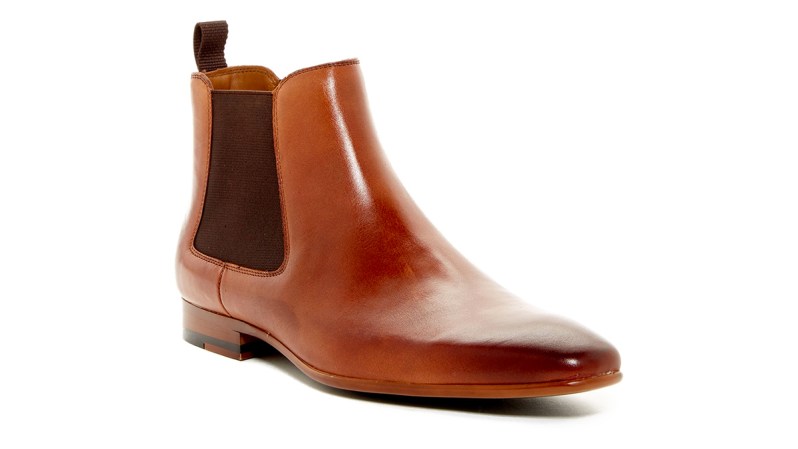 In terms of fit, Aldo's boot will run more like a dress shoe, while LAVATI's designers build all of their shoes to feel like sneakers, offering a more comfortable fit. With the $595 price tag comes more thought into design and execution. (This is why you'll see a gum rubber bottom on the sole of the Italian shoe as opposed to a general synthetic on the Aldo.)
Overall, the Aldo Frelini is a decent Chelsea boot. Some general gaps and misses in production quality are noticeable, but not so to the everyday consumer. If you're looking for exceptional quality, durability and superior comfort, then it may be worth spending the money for a pair of LAVATI's. We're talking about your feet, after all.