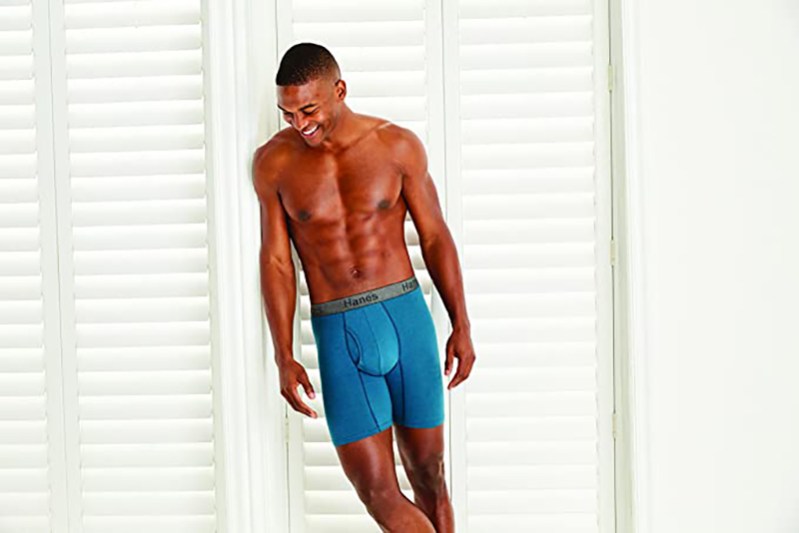 When clothing sales happen, we tend to focus on the primary apparel items like shirts, shorts, pants, and beyond. What we don't focus on is undergarments, which is silly, because we all need them. But today is a good day for underwear because Walmart is having a huge clearance sale on Hanes gear, including boxers, briefs, shorts, pajamas, and much, much more. You can get a three-pack of comfortable boxer briefs, for example, for about $5 to $6 a piece — . Of course, there are a lot of items discounted, and pretty heavily, too, so your best option is always going to be to head over to Walmart and browse for yourself. We've also picked out a few of our favorites.
What to shop in the Walmart Hanes clearance sale
Take a look at the Men's Fashion section for a minute. What do you see? It's all suits, pants, shirts, and major clothing items. But no wardrobe is complete without the underwear. In fact, the secret to certain activities is a good pair of underwear, like successful hikes, for instance. The right pair can also prevent chafing for your thighs, groin, and elsewhere. Might we interest you in a pair of Hanes with anti-chafing features? The three-pack is on sale right now for $2 off, normally $18, which means you can grab them for $16, and that's just the start.
There are also pajama pants, t-shirts, long-sleeve shirts, and other apparel items on sale as part of Walmart's Hanes clearance sale. Take these , which are on sale for $10, normally $12. They'll be perfect for lounging around at home or at your relatives for the holidays. Or, the , normally $34, but on sale for $30 during the event. There are a myriad of colors to choose from, and the adjustable hood can keep your head and face covered when the temperature drops. Winter is coming, after all.
Yes, we definitely focused on the underwear because it doesn't always go on sale, and now's an excellent time to stock up. But also, this sale has a wide variety of Hanes clothing items on sale. So many that there's just no way we could possibly cover everything here. That's why we always recommend browsing the sale for yourself and your family to see what you can find. There are definitely a few staple items, t-shirts included, that almost anyone could want or need.
Hurry, though. This is a clearance sale which means a lot of it will sell out fast, and then the deals won't be available any longer.
Editors' Recommendations