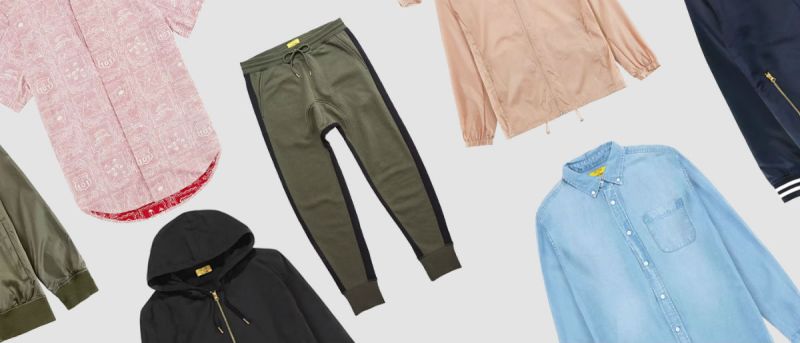 Have you ever wanted to revamp your wardrobe so that you look more stylish than basic, but lacked the time, and didn't want to put too much money or effort into it?
Dee Murthy and Andreas Izquieta came up with Five Four Club, a monthly subscription service that caters to your style. Simply sign up and pay $60 each month and receive a box with three curated items, depending on the questionnaire you fill out. Whether your style is fashion forward, classic, casual — or a mix of all three — Five Four will have something to your liking. The company has collaborated with menswear designers like Mark McNairy and recently teamed up with United Arrows & Sons creative director POGGYTHEMAN. The Manual quizzed Murthy and Izquieta about Five Four, who it benefits, and why you should sign up.
Why did you create Five Four Club?
Izquieta: We created five four in 2002 when we were seniors in college. At the time, we wanted to change how men dressed in America. We didn't know how or what that meant from a business perspective, but that always was the underlying mission. I'm someone that always took pride in my personal style and saw dressing up as a boost of confidence. Little did we know, but 15 years later that's exactly what we do vis-à-vis the Five Four Club.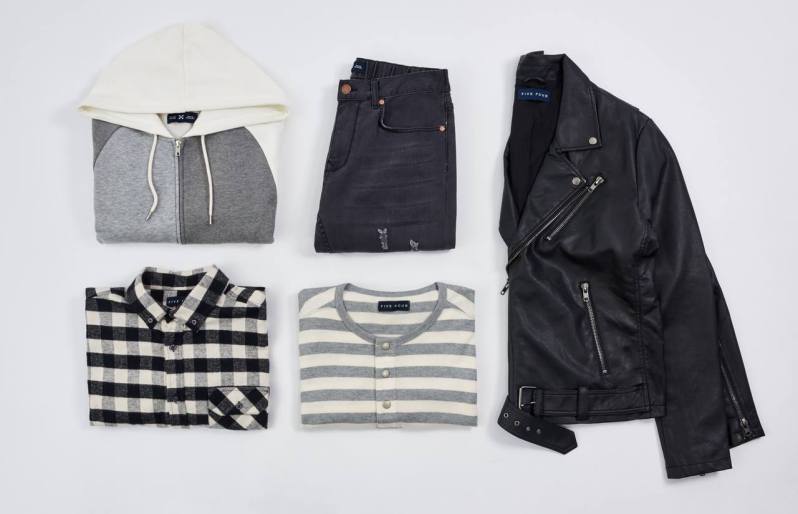 Describe your target market.
Murthy: Our target market is primarily 25-35, with the average age being 28. However we've seen our customers range from all ages of 18-65, and we've seen our new brands, New Republic by Mark Mcnairy, and Grand Athletic Club, attract a wide customer base from these age ranges who have become fans of the brand because of our offering.
Tell me about the POGGYTHEMAN collaboration.
Izquieta: With Five Four, we are always looking to introduce excitement to our club members. We've done some amazing collaborations In the past with Robert Geller and Mark Mcnairy, and we felt that Poggy from United Arrows was the great next collaboration to launch for our members. Japan generally sets the trend for men's casual fashion globally (in my opinion), and who better to partner up with that the man himself is leading that charge.
Why will men benefit from Five Four?
Murthy: Five Four is great for the modern guy. In today's world, we find ourselves inundated with options to shop and it's a frustrating experience. There's still friction points in the shopping process. We've been in the fashion business for 15 years and saw, 5-6 years back, all these pain points when we had three retail stores in LA. The element of removing choice was a crazy thought to people, but we thought it was obvious for men. The Five Four man takes pride in his personal style, yet may not have the time or desire to shop. Our curation vis-a-vis the Five Four club, recommendation of products on our shop, and complimentary brands that we have launched, make it easy for them to shop.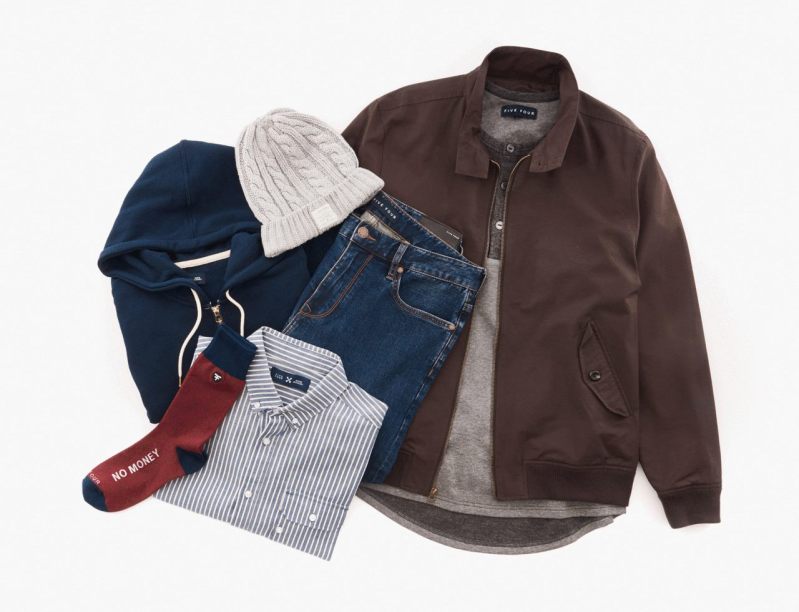 What brands can consumers expect?
Izquieta: The Five Four Group (parent company of Five Four) sees many opportunities in men's fashion. We actually think today there's more opportunity than ever before in retail. The old guard of retail is crumbling, and the new guard online is rising. The consumer is discovering brands online today, not the mall. The combination of forward design, high quality, and accessible price points is what we believe is the winning formula. Layered with individual brand stories for specific categories, we differentiate from the competition.
Our second brand we launched was in July 2016, called New Republic by Mark Mcnairy. Mark had joined us in 2015 to lead design on the Five Four brand (after a successful collaboration with us), and I saw a huge opportunity in footwear. Mark himself had a namesake footwear brand that was selling in high end stores globally, however it wasn't at an accessible price point to consumers. Mark always joked to me that many retailers and brands had made more money off his concepts than himself, so I said why don't we create a new brand with your concepts but at an accessible price point. Let's invest into creating the best quality product at an accessible price point that is a no-brainer to the consumer. I've always thought that American guys don't dress that great because the options on the mass market aren't fashionable, they are either too basic or cheap looking. So we set out to disrupt footwear the same way we were doing with menswear. After six months, that brand has seen explosive growth as we are reaching a wide consumer base and launching global shipping in the next few weeks.
The next brand we launched was in December 2016, called Grand Athletic Club. I have always been a bad athlete so I've over compensated my confidence in the gym by trying to be the best dressed guy in the gym. I didn't see many options that were fashion forward, high quality and at a great price. No brainer once again, let's create it. A large part of our member base at Five Four Club consider fitness as a high priority in their life, so it was a natural fit for our ecosystem of brands.
The next brand launches will be in the summer of 2017, as we launch eyewear and personal care.