Today we meet Derrick Turner, head bartender at Harding's in New York City on his career and personal style.
Growing up in New York City, I've noticed that being from here gives you a distinction like no other. It allows you to interact in ways that you may not have, in let's say mid America… in my opinion. The city has its own aura that everyone wants to be apart of but few have the opportunity to really feel it. New York is the bright light in the middle of the darkness, and the closer you get to it the less you can see or feel. But then you get a zap, and some make it out but most fall down beaten. This is what it feels like to work in an industry that is easy to get into but hard to conquer.
Tending bar is one of those professions that you have to love in order to get it done correctly. You need to have a sort of obsession if you want it work for you. Yes, we've seen the hot bartender that can barley make a vodka soda, or the tender that seems angrier then the room vibe feels. The reason for this is tending is merely a mid point in their lives, and simply a bump in their road.
For almost 11 years I have been tending. I got started to take care of student loans like most kids do right out of college. Time went on and something happened. I finally got it. The ratios between sweet and savory. The complexity of a single malt whiskey. It just… clicked and I knew I was either going to try and exploit the industry as a simple way of making bank, or I was going to learn its ways and try to master them. Learning and continuing to do so is always gratifying.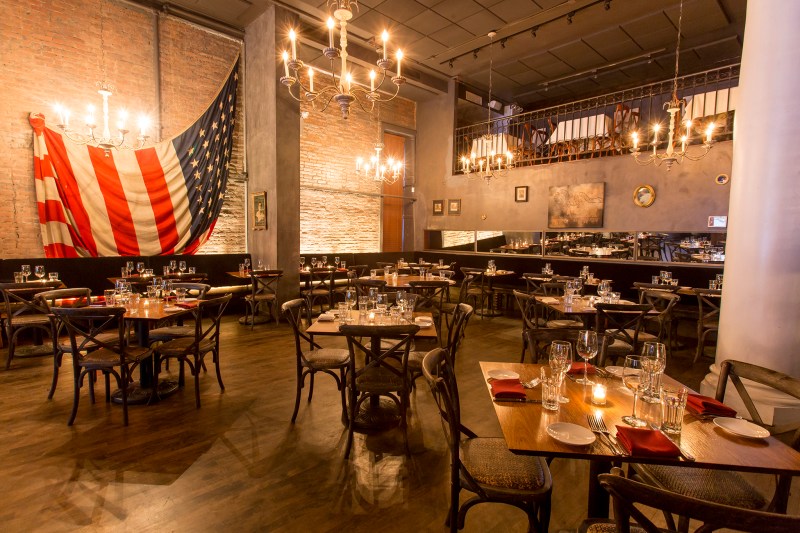 Throughout the years I've done it all. Clubs, lounges, restaurants, venues, but what stays constant is most people don't know what they like. What I mean is they have a base line as to what they want, but overall their knowledge of cocktails and spirits are very limited. This is where it gets fun for me. I like to break what a person likes down to the T. Do you want something sweet, spicy, bitter, tangy? The basics. I then cater a cocktail to them on the spot. Now the guest just got a custom drink and if they love it, they WILL be back and talk about it to friends and family. This industry is all word of mouth. That's why apps like Yelp do so well. People want to talk about their experiences. Why not try to make theirs, the BEST.
Jeans: Levi 511 s
Shirt: Brooks Brothers Regent Slim Button Down
Pants: J Crew Wallace & Barnes Chinos
Shoes: Ralph Lauren Moatlands Leather Boots
Suits: Zara Contrasting Jacquard Suit
Accessories: Brooks Brothers Herringbone Wool Ivy
Outerwear: Zara Camel Coat
Favorite Cologne: Dolce and Gabbana The One Gentleman
Favorite App: Highball
Favorite piece of technology: Restoration Hardware Gramophone for iPhone Collection