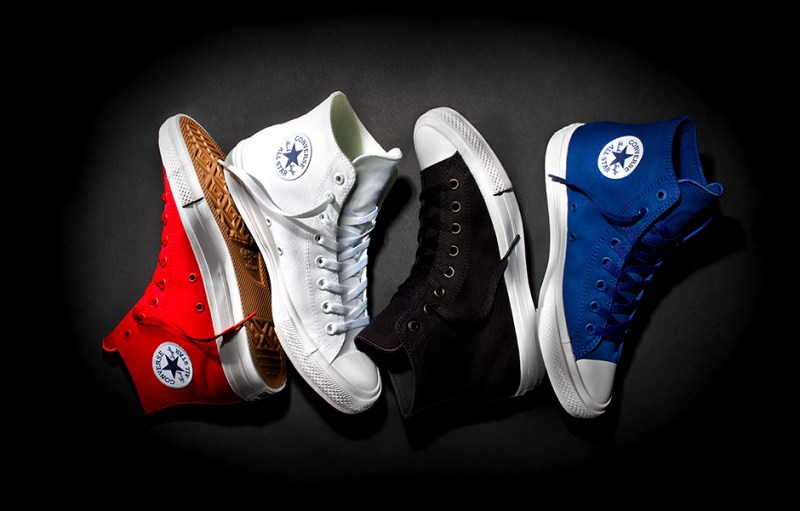 On Your Feet is all about that new shoe feeling- from the first time you open the box until they're worn into the ground. Sometimes we'll sift through the constant Air Jordan releases to bring you the gems other people will leave on the shelves, and sometimes we'll slide on reclaimed leather loafers from Prague, but we'll always focus on comfortable shoes with appealing and creative aesthetic. So lace up your new kicks and stand on the precipice of adventure, where will we go together?
The Converse Chuck Taylor All Star has been around for just short of 100 years, and if you've bought a pair of Chucks in the last century, you've bought the exact same shoe everyone else has. The same stitching, the same silhouette, the same canvas and the same look. Today, that all changes with the release of the Chuck II.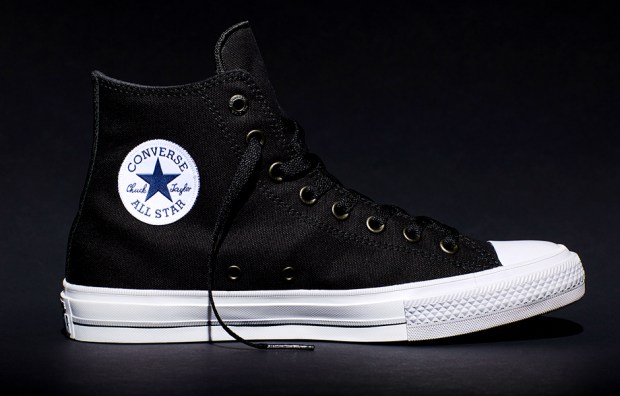 The 2015 redesign packs in 16 new features, most of them focusing on comfort, but leaves the recognizable shape and style of the original intact. Most notably, the sock liner has been replaced with a Nike Lunarlon version for greater cushioning and support. The inside canvas lining now sports a soft, breathable micro-suede with a padded tongue that helps keep your ankles cozy. The canvas has been upgraded too, in much the same way Jordan Brand remastered the retro Jordans for this year with premium materials.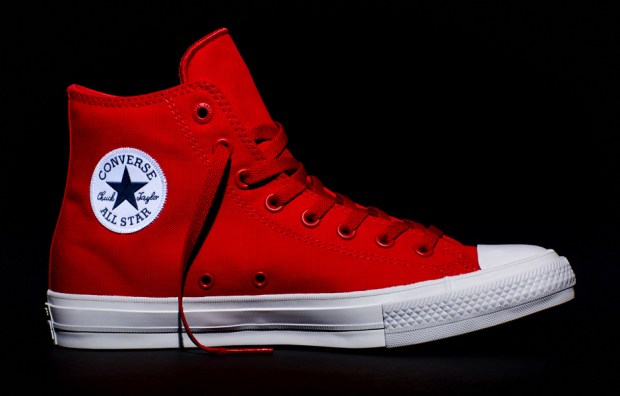 Beyond some quality and comfort changes, it's still very much the same Chuck you know and love. It's one of the most popular shoes of all time, and messing with that formula is surely a recipe for disaster, so it's good Converse decided to tread carefully. It's entirely likely the same features that are making their way into the Chuck Taylor All Star will find their way into other shoes across the Converse line, but these are the most visible, and popular.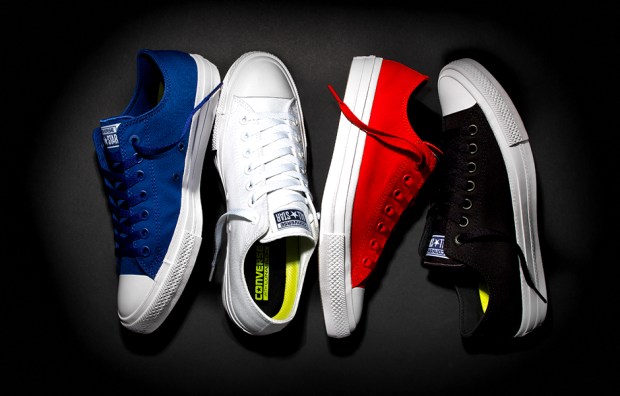 This isn't about "out with the old and in with the new" though because the original Chuck Taylor will continue to be sold alongside the Chuck II, and you'll have your choice when picking out a pair. The Chuck II is available in four different colors – classic black, red, blue, and white – in both high and low top silhouettes.
The Chuck II is available now through the Converse store page, along with details and photos of the new shoes.
Editors' Recommendations