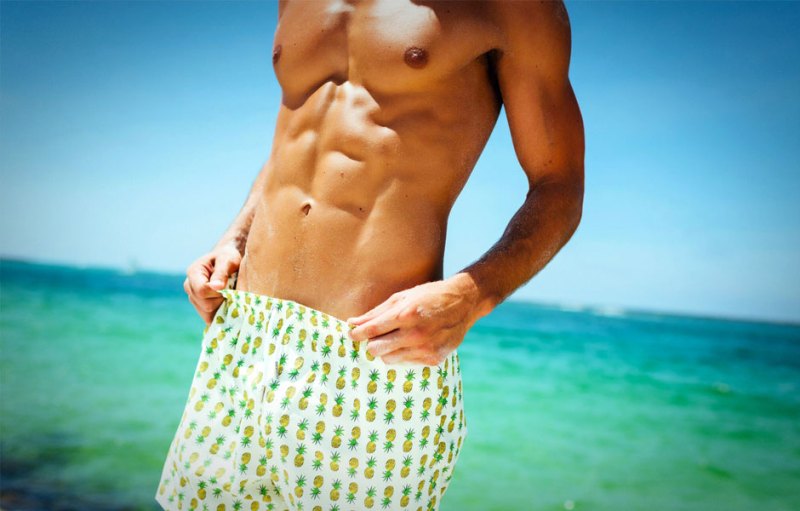 Can you believe that today marks exactly 30 days until summer is over? We know how sad that may be for some of you, but cheer up! That's plenty of time for a couple of "last hurrahs" before the leaves begin to change. What better way to cap off this summer than a weekend trip to the beach or a day out on the boat? Hell, how about both? There's no time to waste so lets talk about your beach attire because you've got to look good while showing off that beach body one last time before winter calls. We're featuring one more swimwear brand before this summer calls it quits, and we've saved the best for last – Bermies.
Bermies is a swimwear brand based in Bermuda that promotes a good cause with stylish trunks. As you can probably tell, Bermies got its name from the beautiful island of Bermuda because of its vibrant colors, crystal clear waters, and pink sandy beaches. They're made with the highest quality materials in swimwear and designed with bold prints and color patterns that will transport you to paradise anytime you slip them on. Instead of boring solids and strips, Bermies swim trunks have a much brighter personality. You can choose from a color pattern that includes cool blues, bright reds, and daring pinks with designs ranging from fish and lobsters to sailboats and pineapples. Whether you're at the beach, surfing in Cali, skiing on the lake, or out on the boat, Bermies are rad enough for any occasion.
Aside from their colorful styles and prints, Bermies are just plain comfortable. Their stretchy, breathable fabric make them fast-drying and more comfortable than any pair of swim trunks you've ever worn. How are they so comfortable, you ask? We met Bermies' visionary, Uki Deane, at the Liberty Lifestyle & Fashion Fair in New York City and he gave us the low-down on his swimwear line. Uki explained that swim trunks with the mesh lining seem to be problematic for most men. They can cause the trunks to feel tight fitting and constricting, and in some cases lead to the dreaded "wedgie". Bermies, however, are constructed with a much more comfortable lining that gives you a lot more room down there and doesn't ride up. Uki has stayed ahead of the curve in swimwear design and style by ditching long board shorts and opting for trunks with a shorter 4 inch to 6 inch inseam that will free your knees and have you saying, "Suns out, thighs out!"
While you're enjoying the last few days of summer in your brand new Bermies, you can rest easy knowing that your purchase made a positive impact on our environment. Bermies show a strong concern for the well-being of our oceans so, in-return, 10% of every order is donated to help clean up our oceans and protect marine life. A couple of organizations that benefit from their business model are The Ocean Cleanup and the Ocean Conservancy. Both are committed to preserving and protecting marine life, fighting ocean pollution, and sharing a vision for trash-free seas. Bermies is a class-act example that we all can make a difference in the world we inhabit.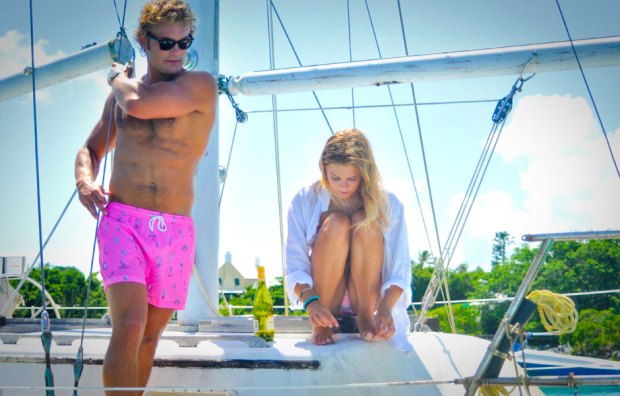 Bermies likes to promote their brand and keep up with their customers adventures from all over the world through their Instagram account, @bermies. So the next time you're doing cool things in your Bermies, tag them to let the them know what kind of rad vibes you're spreading around the world.