As you probably read this past fall on The Manual, Aztech Mountain is an emerging luxury skiwear brand rooted in magical Aspen, Colorado, and spearheaded by founders David Roth and Heifara Rutgers and recent addition to the team, Bode Miller.
Yeah, that Bode Miller. You know, the Bode Miller with six Olympic gold medals and regarded by most as the greatest American male alpine ski racer of all time? He's the brand's newly appointed Chief Innovation Officer that helped launch their most recent collection – The Resort Collection.
Aztech Mountain's Resort Collection features great pieces across the board that are versatile enough to fit between sportswear on the slopes and casual, everyday wear in the city. The one item that has risen to the top on everyone's list this season is the Hayden Peak Jacket. It has become the centerpiece of the collection because it checks all of the boxes when it comes to warmth, functionality, and sustainability that everyone desires in outerwear.
Its outer nylon shell is treated with DWR for water repellency; its insulated with a synthetic blend of recycled wool to keep you warm and dry in any climate. "Aztech" branding is strategically stitched on the back of the left sleeve, and best of all, the Hayden Peak Jacket is also reversible, because Aztech Mountain is a brand that likes to keep their customers happy by giving them options.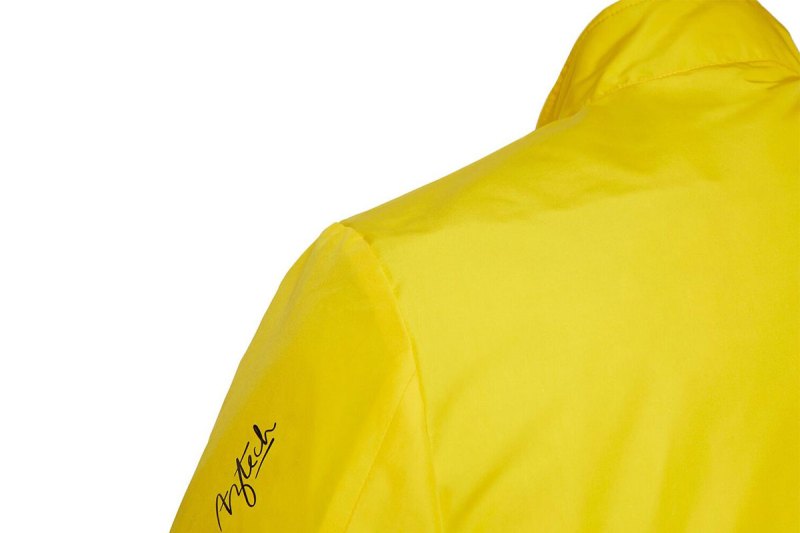 You can either wear the jacket with the sleek and clean exterior facing out, or you can wear it on its reverse side to show off Aztech Mountain's signature triangle quilting. Either way is totally acceptable by our lofty standards, but we're really digging the triangle quilt because of its uniqueness to the brand and it's perfect for guys who prefer their look to be extra fly.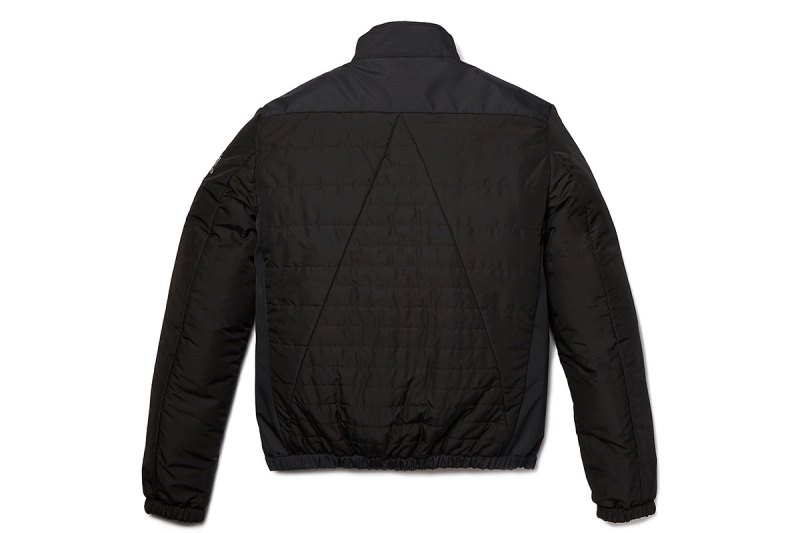 The Hayden Peak Jacket is available in two fashionable colorways–yellow and black–and comes equipped with six pockets on either side, as well as a sleeve pocket for all of your smaller essentials. It's everything you want in a jacket that isn't too big and bulky, but also made at just the right weight so you can wear it on a warm winter day or layer it to brace against the brutal cold. The Hayden Peak Jacket comes in at a price of $795, but it's an investment worth making if you want to look like Bode Miller while shredding the slopes or walking the streets in Aspen.
As we promised, we have an exclusive first look at what's in-store for Aztech Mountain's FW17 collection, which is set to be released later this year. The one thing we can expect from their upcoming collection is another line that draws inspiration from the brand's hometown of Aspen.
Thomas Benton, a long time Aspen resident and originator of the Gonzo art movement, played a key role in the direction Aztech Mountain went with this collection. The colors and patterns were derived from his work as an artist to give a new personality to a brand that's committed to never forgetting where they came from. The goal for Aztech Mountain is to continue to improve on their core offering as well as incorporating more versatility into the collection.
Check out the sneak peak lookbook images below: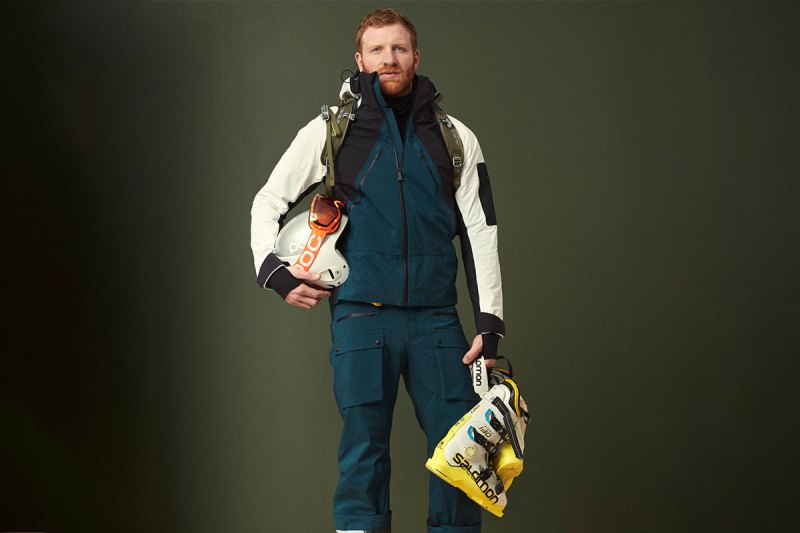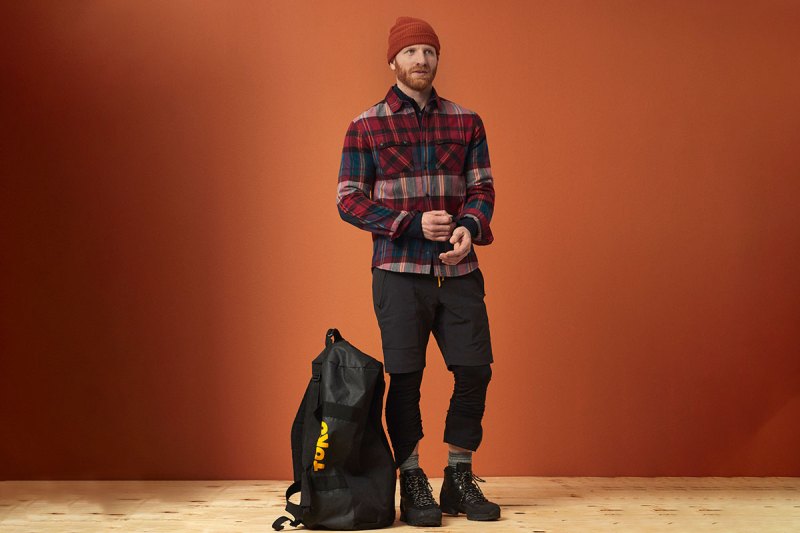 Editors' Recommendations