Minimalist homes are a dime a dozen in the country that perfected the style, but that doesn't mean we wouldn't love the chance to own a spacious, minimalist vacation home in Sweden.
Perched on a rocky hill, with stunning water views, Villa Åkerman is just that home. Full of style and a great spot to unwind, it's also up for sale, ready to be snagged by anyone able to drop $1,000,000.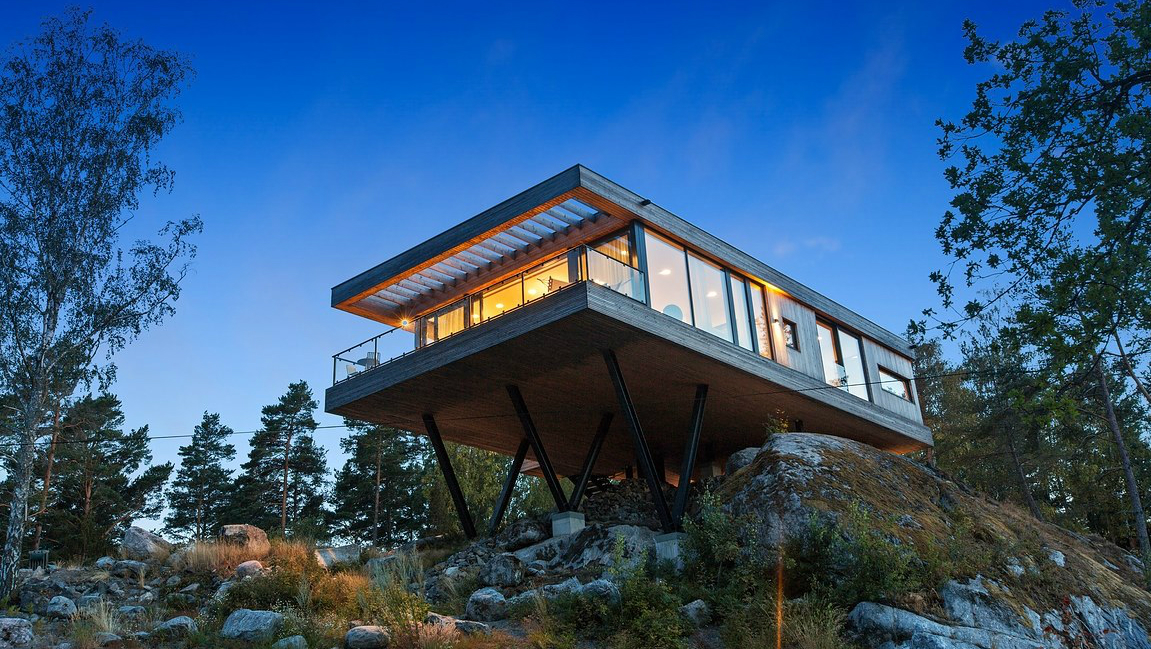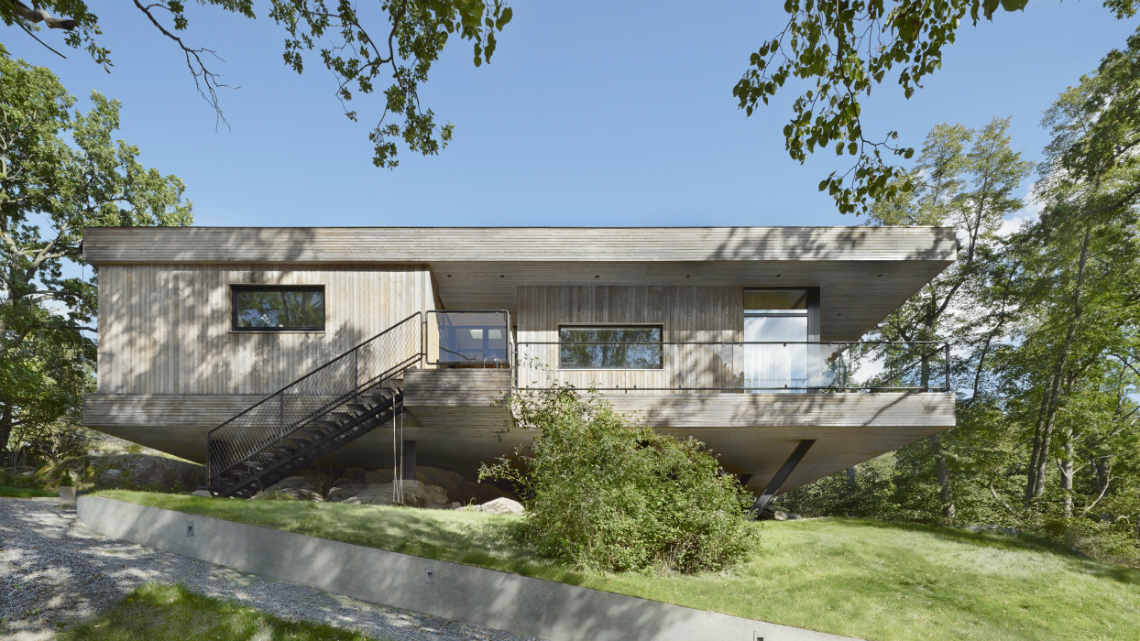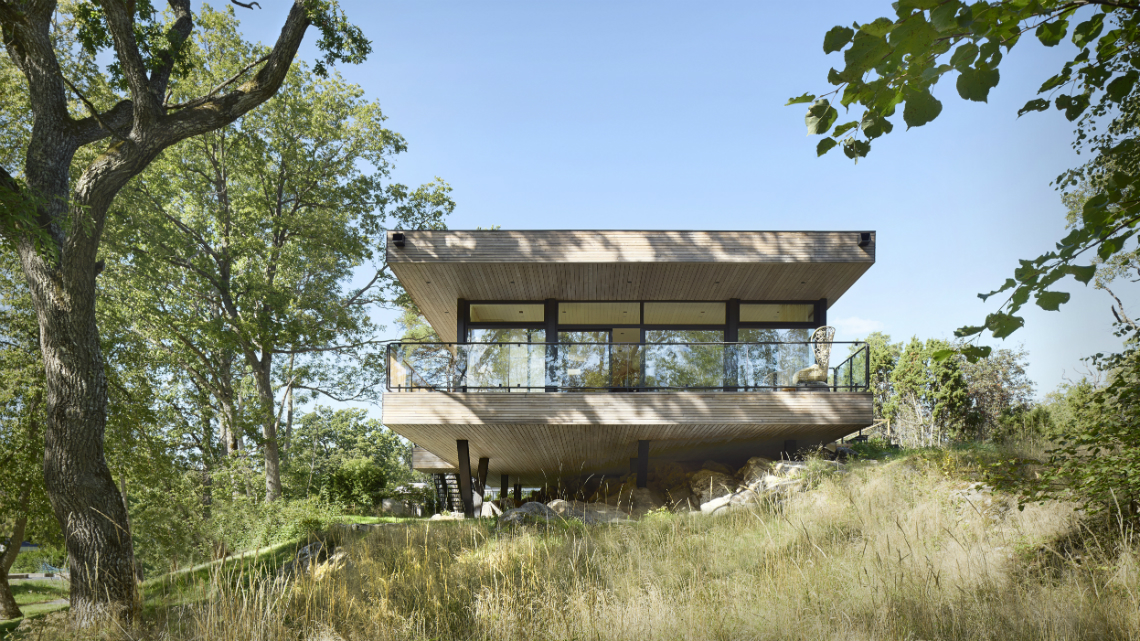 Located in the picturesque town of Trosa, Sweden, an hour south of Stockholm, Villa Åkerman is the creation of Triguieros Architecture. Built in 2016, this home manages to stand out because it is vastly different from the quaint abodes that line the town's canals. While the majority of the homes in the historic town look like they are straight out of a fairy tale, Villa Åkerman is refreshing in its simplistic, contemporary style.
One of the most exciting parts of the home is the way it appears to hover over a rocky cliff. This is thanks to the engineered support structure that allowed Triquieros Architecture to build on such a challenging site. Rather than digging a foundation into the rock, support pylons were drilled into the ground. Steel support beams rest on the pylons and hold the home up over the ground. As you walk up the hill from the driveway to the home's entrance, you glimpse the underside of the home, which like the rest of the exterior, is clad in wood.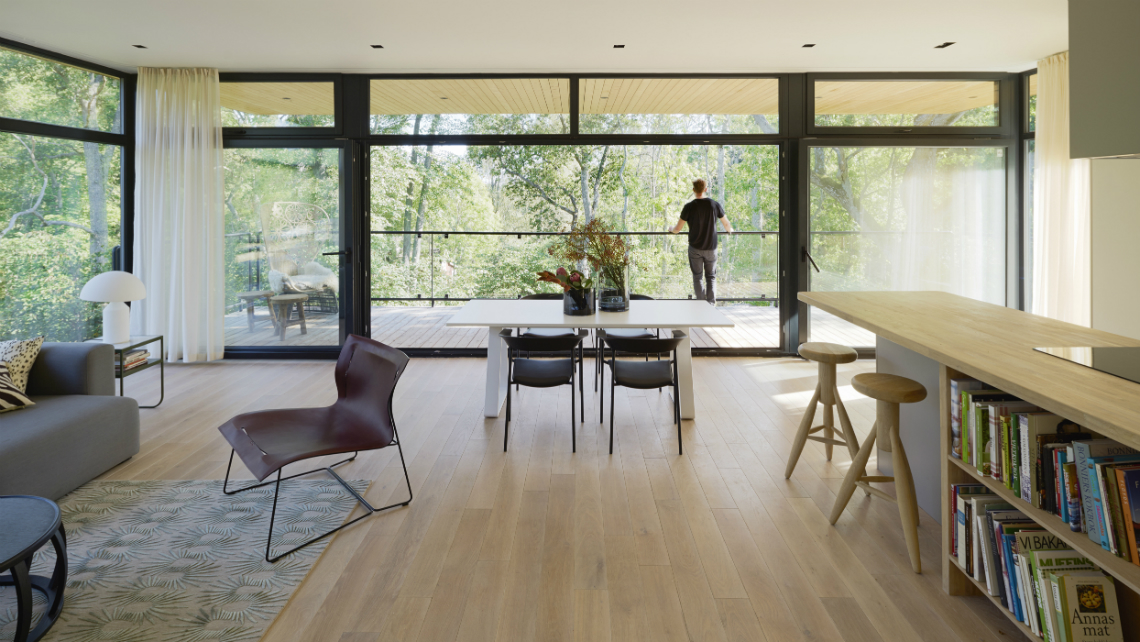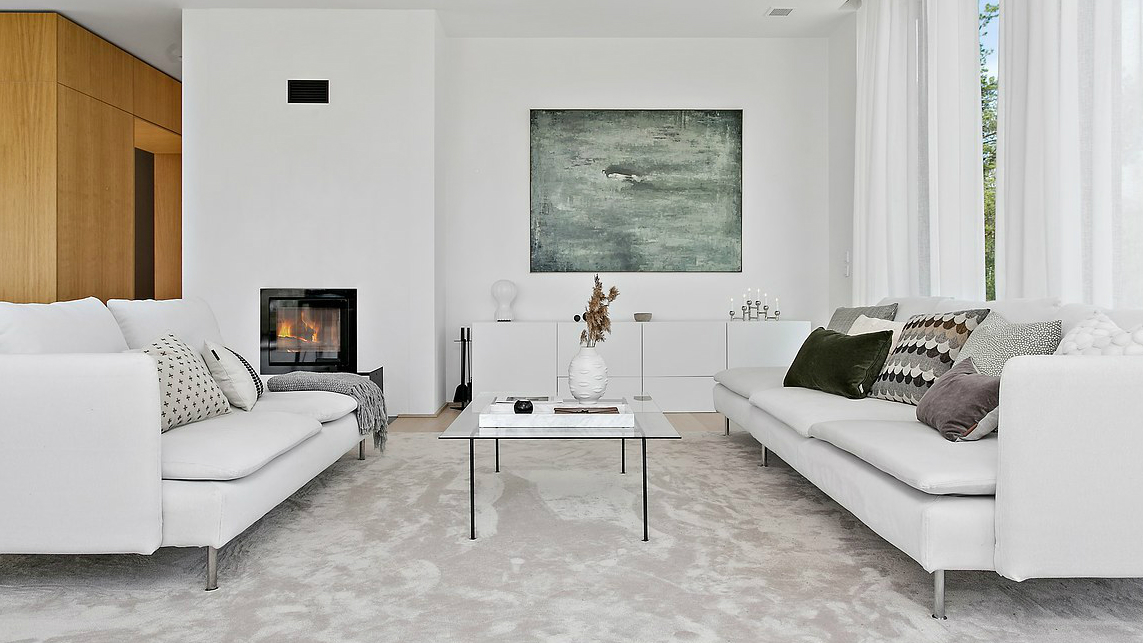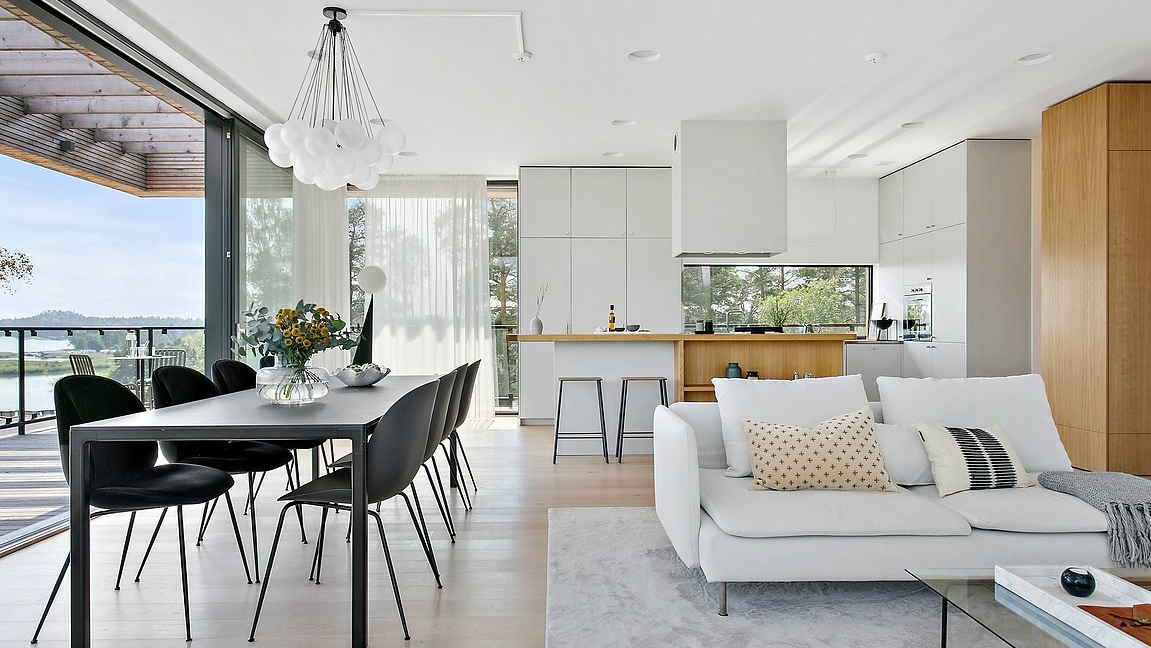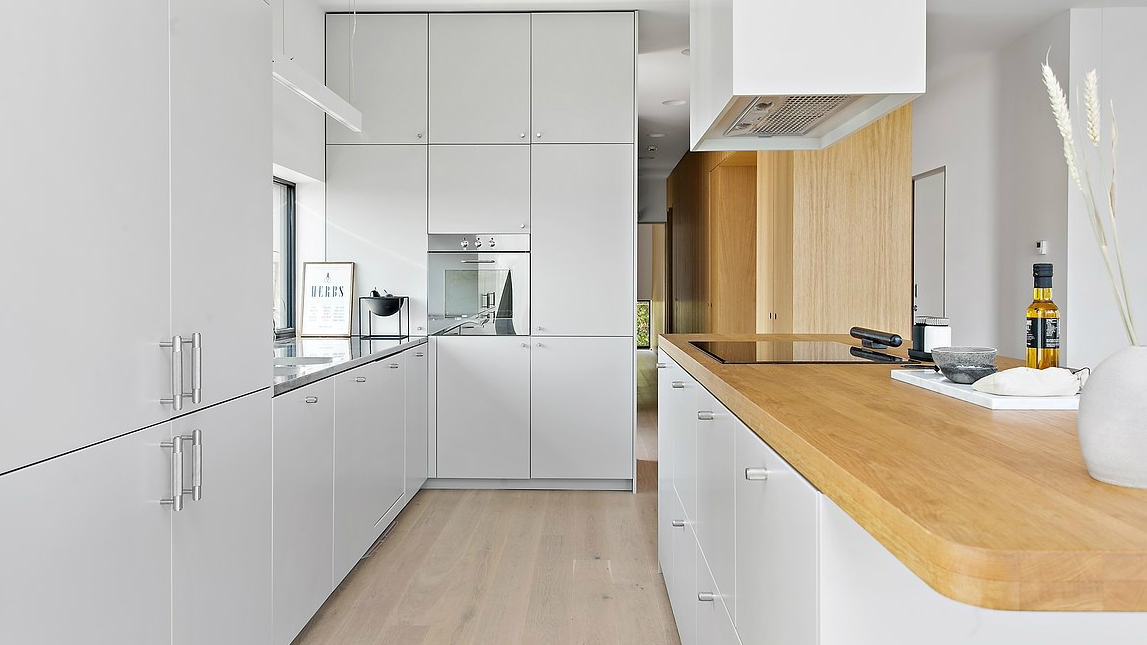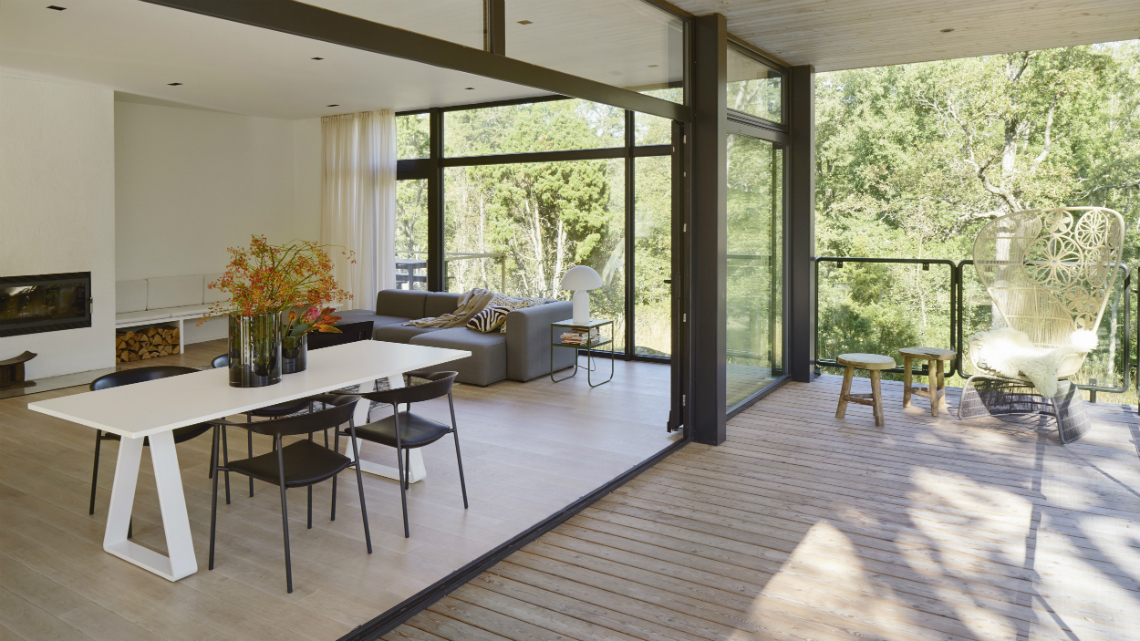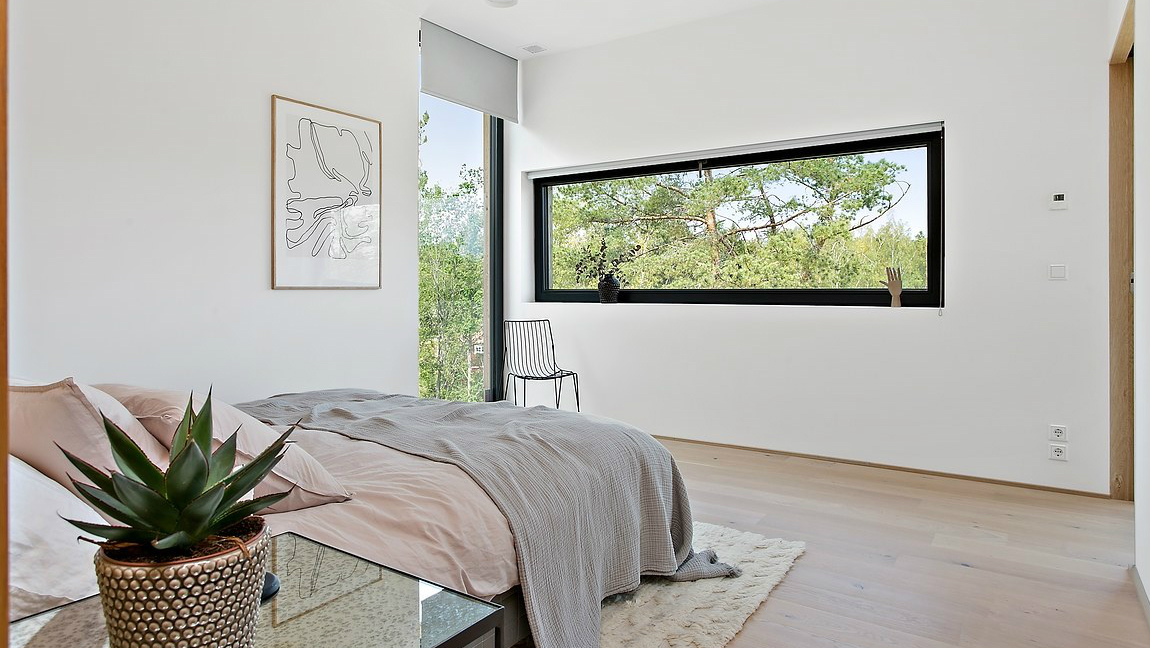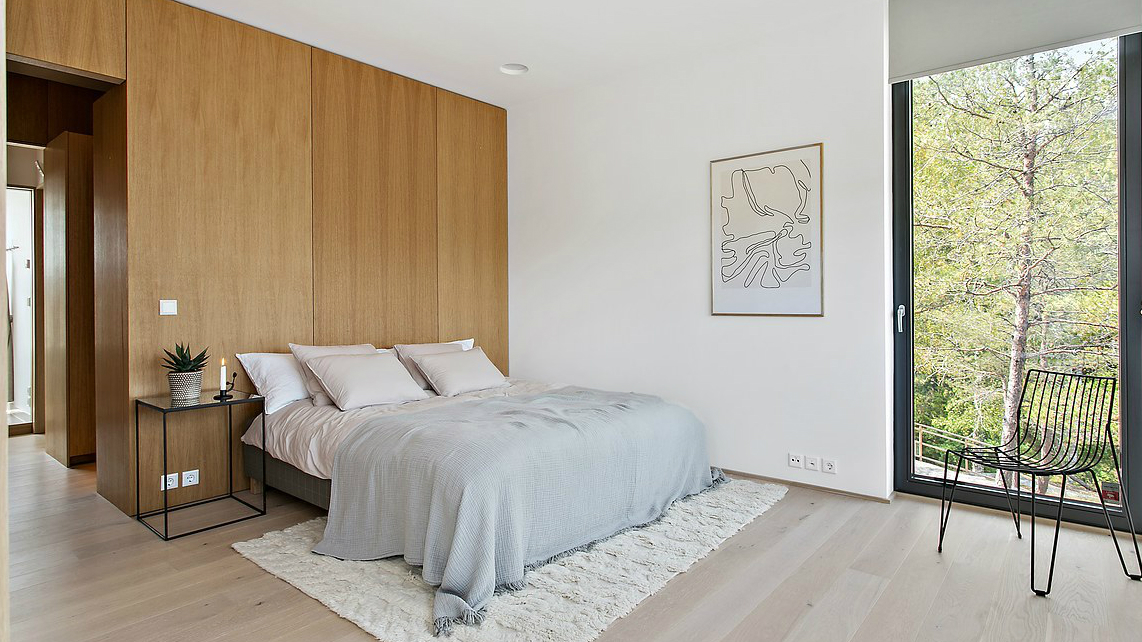 Inside, Villa Åkerman is a stunning space, outfitted in the sleek finishes we love about minimalism. Bright white walls, light wood floors, and expanses of glass walls keep the home feeling spacious and airy. The front of the home is where the private spaces are located, including three bedrooms and two bathrooms. At the back of the home is an open-plan family room which includes a living area with wood-burning fireplace, dining area, and a large Scandinavian kitchen. This part of the home features walls of glass on three sides. Large pivoting glass doors open up the space to the wrap around deck, large enough a dining table, seating area, and hammock. The deck offers unobstructed views of the Sörmlands archipelago.
If all of this has you considering a move to Sweden, the home also comes with a few added bonuses. The property includes a waterside sauna, a small pier, and its own private beach. The home is currently for sale through Fastighetsbyran for 9,950 000 SEK (about $1,082,000 USD).
For other minimalist Swedish design, check out the "human recharging station" known as the VIPP shelter.
Editors' Recommendations