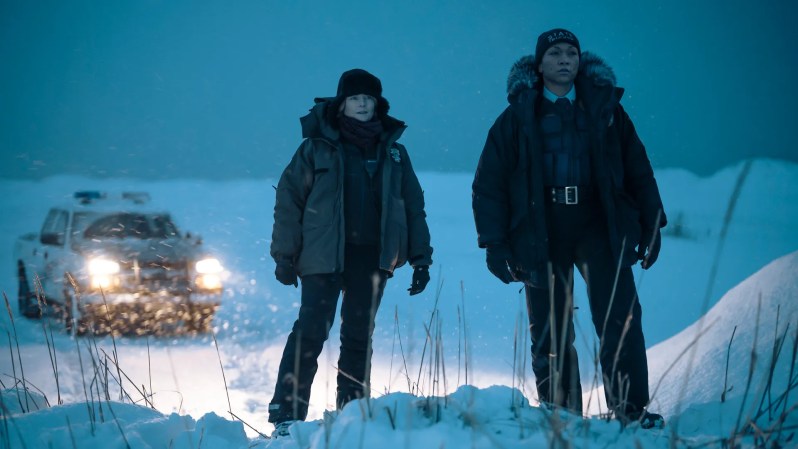 Over the course of its first three seasons, HBO's True Detective has gone from a hugely respected phenomenon to a show with a more middling reputation. In spite of that roller coaster ride, the show is set to return for a fourth season, this time with the subtitle Night Country. In anticipation of that new season, which features some major star power, here's everything we know about True Detective: Night Country.
What is True Detective season 4's release date?
True Detective season 4 is set to launch near the very beginning of 2024. The show is set to premiere on HBO and Max (formerly HBO Max) on January 14, 2024. The show was initially slated for 2023 but had to be delayed in part because of the writers' and actors' strikes. The first episode will debut at 9:00 p.m. ET, and the season will be six episodes in total, with a new episode debuting on the platform once a week.
Who is in the cast of True Detective season 4?
True Detective's casts are always impressive, and this fourth season is no exception. Jodie Foster is set to star in the series, which will be one of her rare forays into TV work. Foster is a two-time Oscar winner who has already had a legendary career in Hollywood. Foster will play Detective Liz Danvers, the lead detective on a missing persons case who finds herself butting heads with everyone else on her team.
Foster will be paired with Kali Reis, a relative newcomer to the world of acting who is better known for her career as a boxer. Reis will play Detective Evangeline Navarro, Danvers' partner, during this season. The cast also includes John Hawkes as a detective with a mysterious past, as well as Christopher Eccleston and Fiona Shaw. There are also a few younger actors in the cast, including Finn Bennett, Anna Lambe, and Isabella Star LaBlanc.
What is True Detective season 4 about?
While the first three seasons of True Detective were all written or co-written by Nic Pizzolatto, the fourth season is being shepherded to the screen by Moonlight director Barry Jenkins. Seasons of the show are usually shrouded in a fair bit of mystery, but we actually know a fair bit about the fourth season.
The season is set in an Alaskan community that is about to enter its polar night period, when darkness is something like a permanent feature. As the darkness comes in, detectives begin investigating the mysterious disappearance of a research team from a nearby facility. There's already some speculation that this new season may have the kinds of supernatural overtones that previous seasons have only hinted at.
Is there a trailer for True Detective season 4?
We've gotten a few different looks at the new season, and while each of them has the hallmarks of True Detective, the snowy environs are also reminiscent of the world of Fargo. While the trailers don't provide a ton of specific insight into how the season will unfold, we're more than ready to start tuning in.
Editors' Recommendations