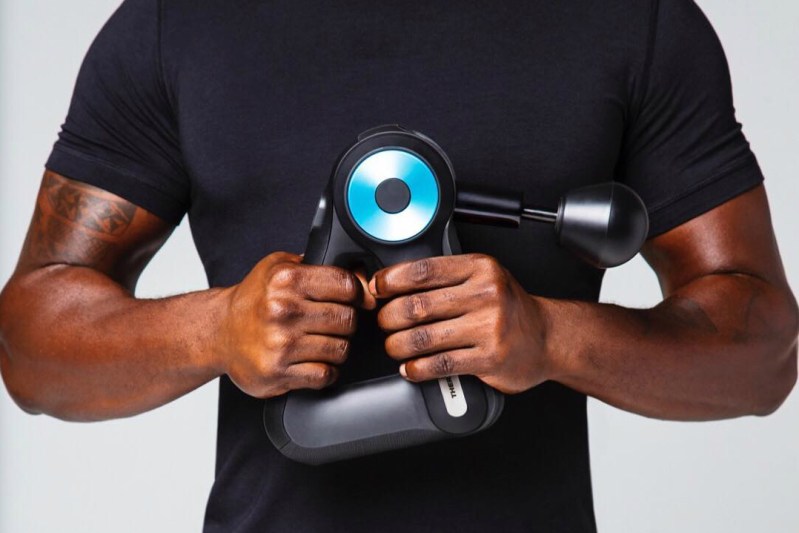 Pop quiz: What do you do when you've got a knot in your back that you can't reach, your partner is away on business, and you can't book your usual sport massage for another week? If your answer is A) suffer in pain or B) see a doctor for pills, you are 100 percent wrong and also almost definitely 100 ignorant of the one amazing technology solution to your problem: The Theragun G3PRO.
I first saw a percussive therapy machine at Outdoor Retailer a few years ago and was very skeptical of the entire premise. To me, having something vibrate lightly over any sore muscles or particularly troublesome fascia couldn't possibly compare to a hardcore rumble roller session or a deep-tissue massage. In order to convince me otherwise, the Theragun team me a sample to test out. After having used the Theragun G3PRO on and off in conjunction with my regular foam and rumble rolling routine, I'm prepared to say that my initial belief that this was just another goofy-looking piece of gym equipment that was more gimmick than go-to, was completely wrong.
I am a Theragun convert and will be from now until somebody comes up with something better.
Theragun G3PRO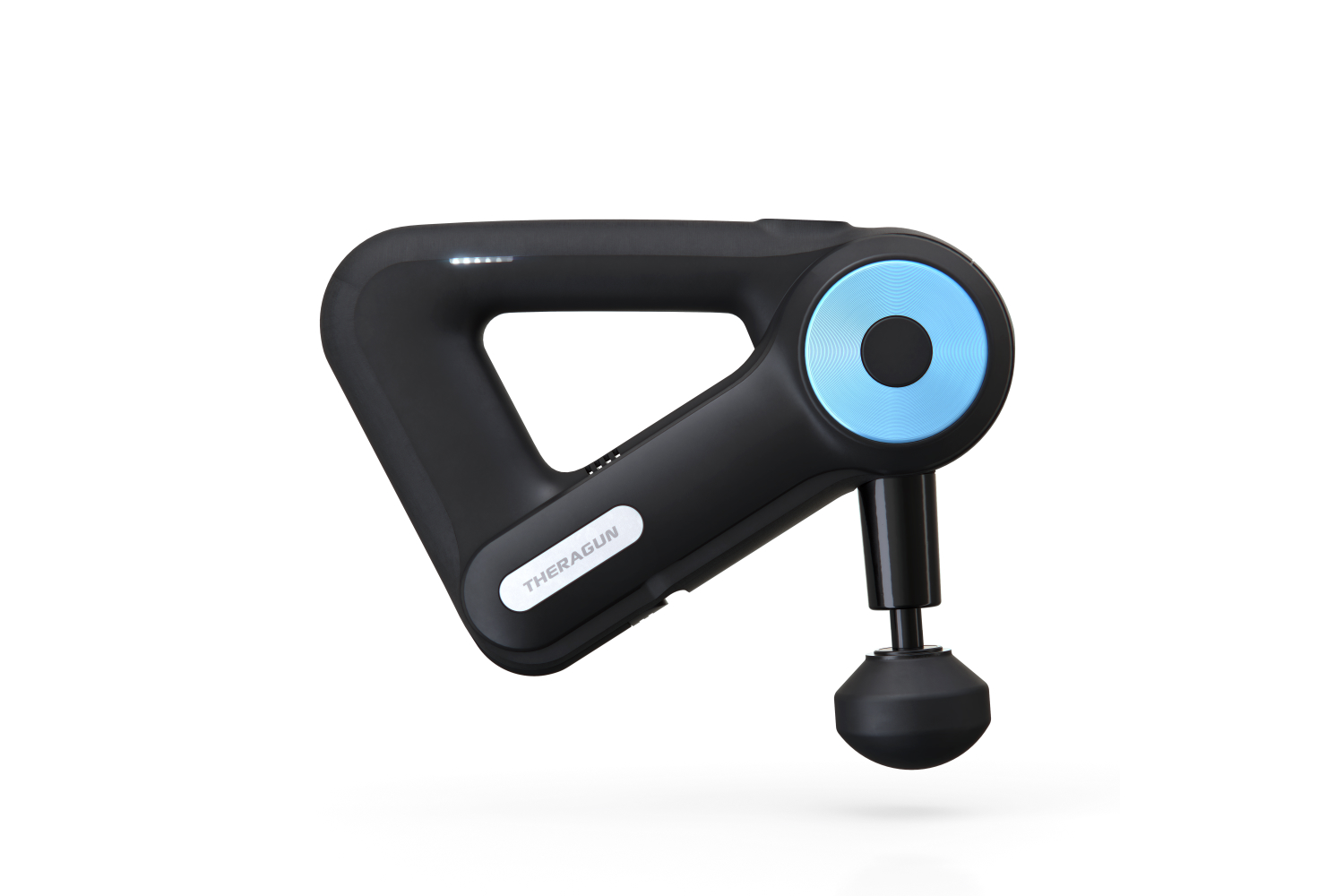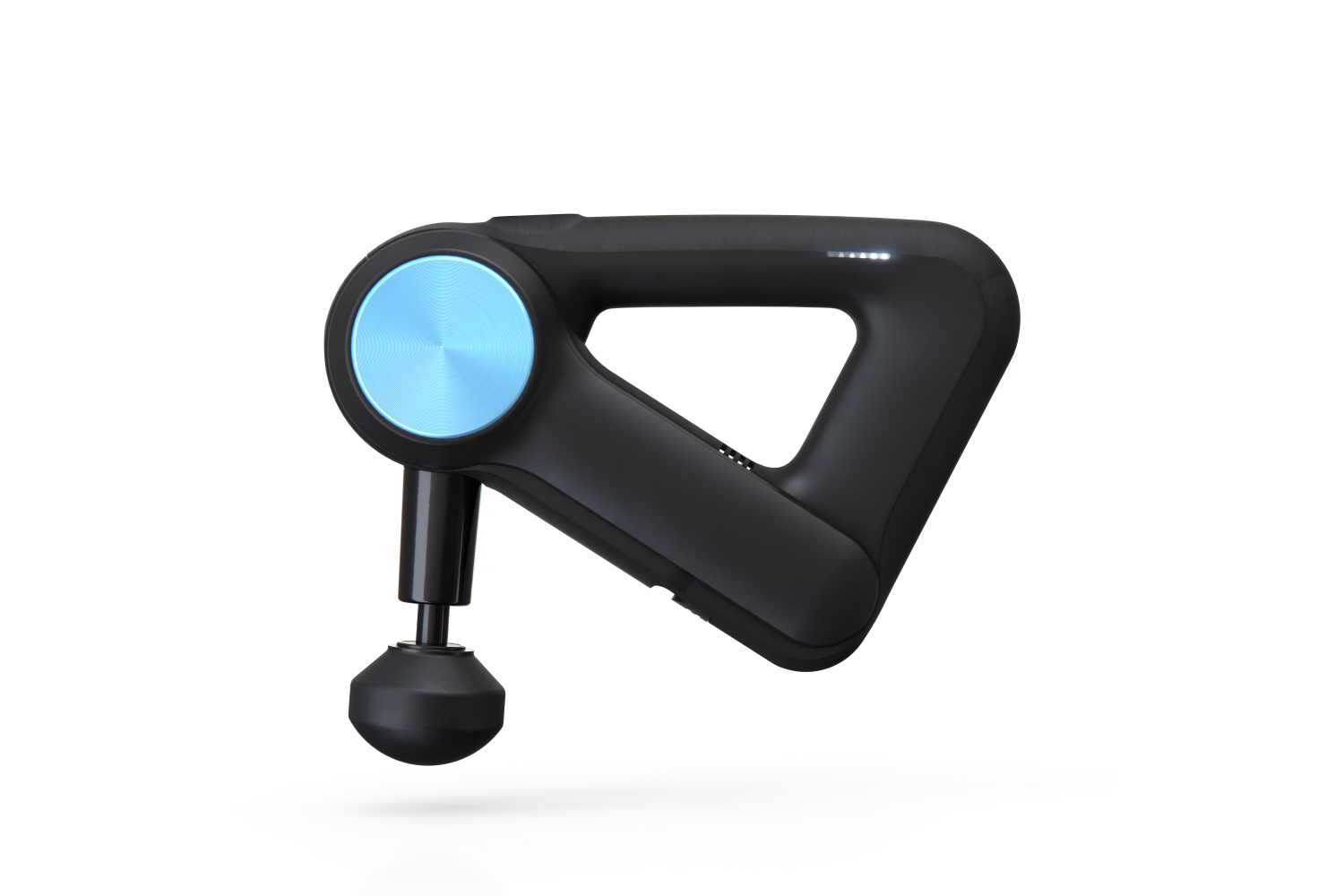 How It Works
Using a battery-powered, electric motor, the Theragun G3PRO is a percussive therapy machine that uses a 16mm amplitude massage head that vibrates at 2400 RPMs. With an adjustable arm and two speeds, along with a variety of attachments, anyone looking for relief from muscle soreness or stiffness can find it. The brand claims you can reach over 90 percent of your body just yourself and I certainly can confirm it. I was able to massage several knots out of my back that I normally can't reach without using a tennis ball and a wall. The Theragun also comes with a variety of different attachments, from a large soft head to use on larger muscle groups like your quads and hamstrings to small, angular heads that can be used to target specific areas, like knots beneath shoulder blades or deep in your glutes.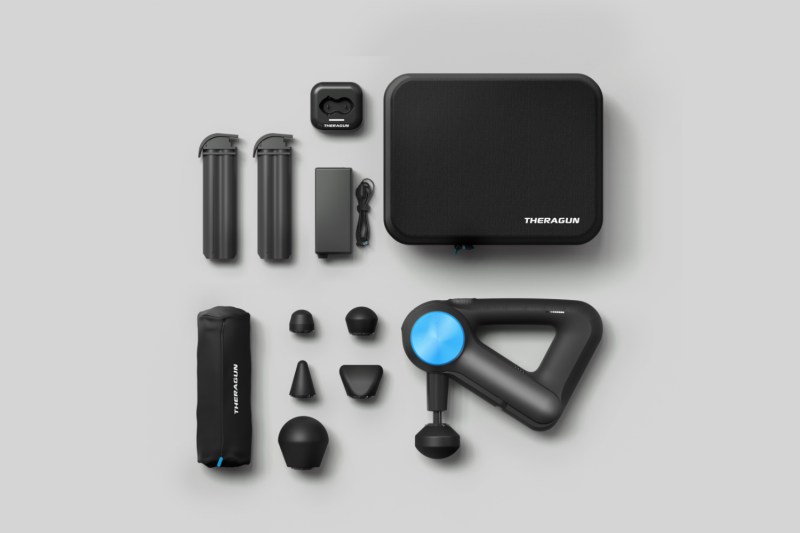 Overall, the latest from Theragun is a monster muscle massager that any Crossfitter, marathoner, iron-manner, or regular Joe can integrate into their lives to make it just a little bit less painful (and with a fewer pills).
A few considerations: Yes, this is an expensive tool. And yes, it's a little unwieldy (I'm not convinced this would be easy to travel with, though multiple trainers claim that they do). But in general, most things in life that are a worthy investment are going to cost a little extra money, especially when it comes to your health. So go for it. Sign up for that installment plan if you have to – we're going to go out on a very limber limb in her and say that you're not going to regret it.
In addition, you may want to check out our list of the best percussion massagers for muscle relief.