Sometimes bed-shopping and the after-buying assembly process feel like the most annoying activity in the world. There's measuring, arguing with your sleeping partner over what design style to choose, selecting material (wood, metal, a water bed?), and then the hassle of getting this beast piece of furniture to your house to begin with. In short, buying and setting up a bed (to say nothing of selecting a mattress) is certainly not a situation that results in sweet dreams.
Unless you decide to go for the Slash bed, that is.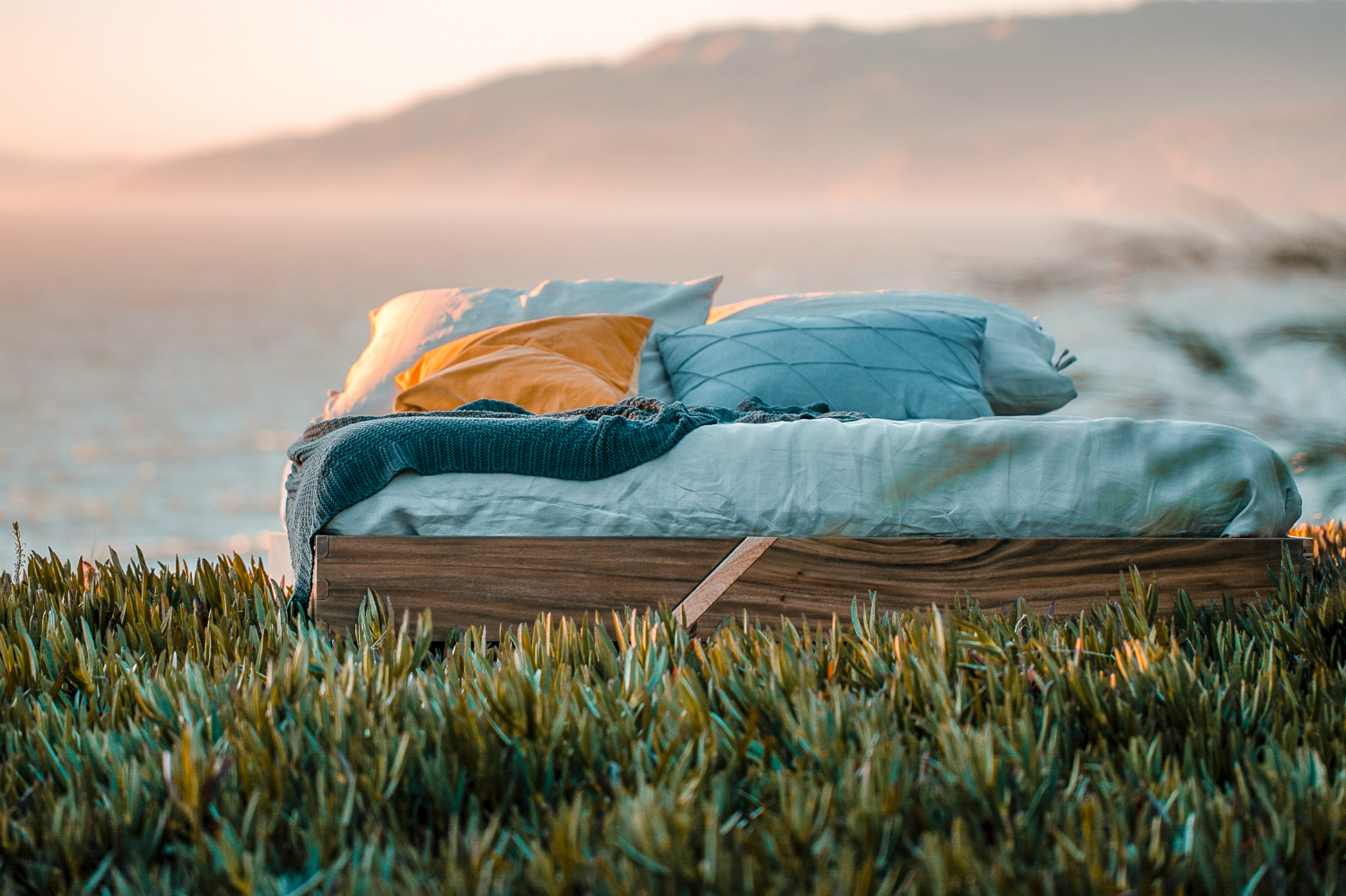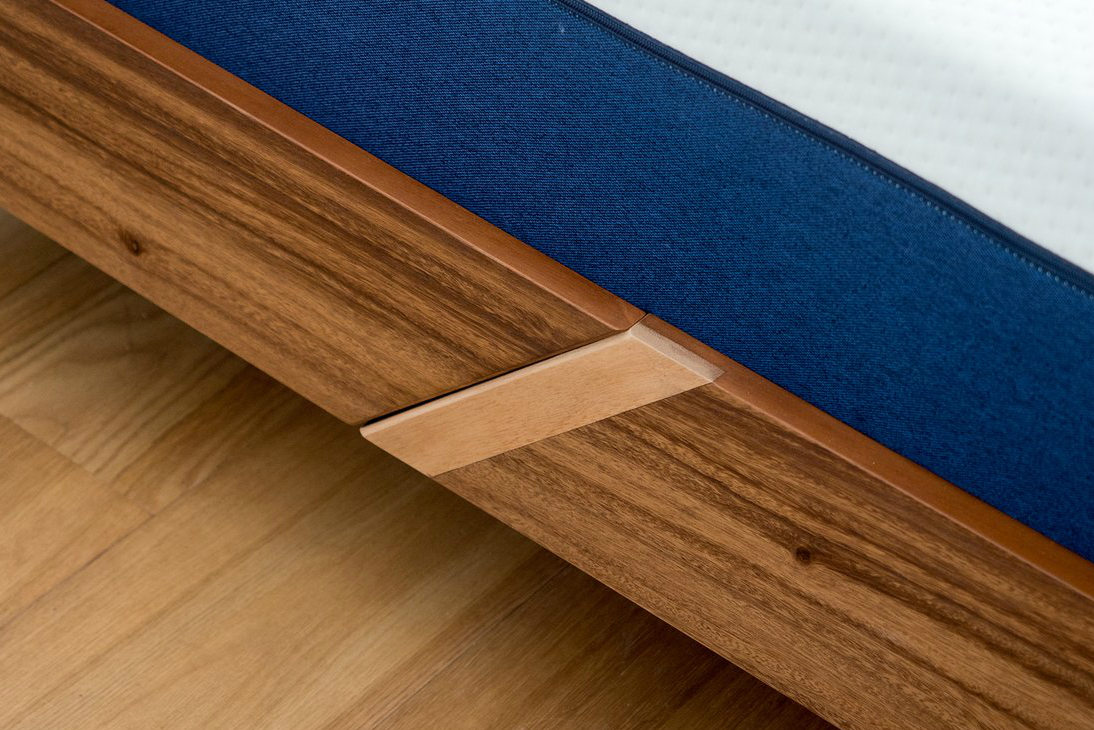 Simple, elegant, refined — the Slash bed is a paradigm of streamlined minimalist furniture with the added benefit of being made from sustainably harvested wood from FSC- and LVLK-certified producers in Indonesia.
But beyond that, it's the easiest bed we've ever put together. In fact, after receiving a sample from the company for review, it took longer to unpack the bed from the three boxes than it did for us to set the bed up completely. And honestly, it was beyond refreshing to be able to pull out the components of the bed, unfold the sides of the frame, add a few bolts, square it all up, and tighten it up all in less than 15 minutes. If you've ever bought an Ikea bed and then struggled for an hour to put it together, you know that the Slash bed is offering something almost unheard of when it comes to flatpack furniture.
Don't believe us? Check out the video below to see how easy this bed comes together.
But why go with the name Slash other than the cool design on the bed itself?
As the brand notes, "We chose the name Slash primarily as a symbol that represents collaboration and togetherness, similar to what it does for two words. When you see a piece of furniture like a bed or a sofa, it typically connects people, and we view it as a core part of bringing people together. We want to inspire more collaboration and authenticity. As a result, it has become a core element of the product design. Every time you see the iconic Slash on our products, that's because it enables two pieces of wood to come together in a foldable manner and create a better experience."
Pretty cool.
The bed also fits most mattresses and doesn't require a box spring either – which is another cost-saving benefit. We've been sleeping on the bed for the past month or so and have not noticed any creaks, squeaks, or alteration to the shape or strength of the bedstead.
Slash bed also contains no VOCs or any other chemicals that might off-gas and cause sleep or health disturbances. It is coated in water-based sealant and that's it. So there's no need to concern yourself with the formaldehyde found in most online furniture.
Check out Slash bed's official website here for all the details.
Editors' Recommendations