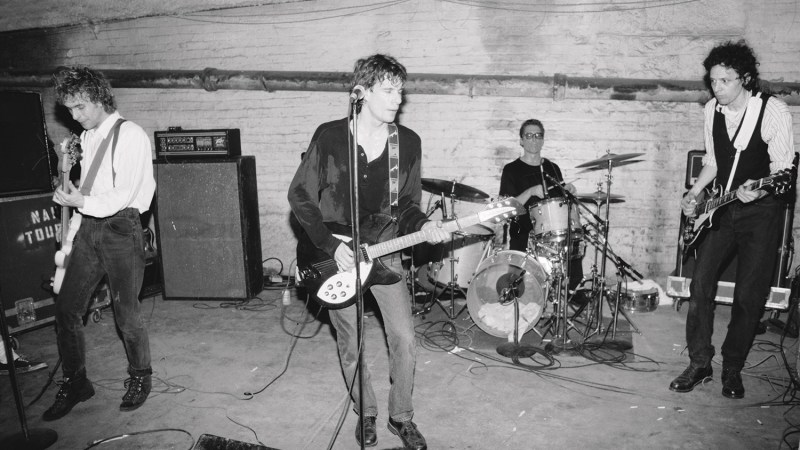 For Sale: Live at Maxwell's 1986 — The Replacements' first official live album aside from the 1985 cassette-only The Shit Hits the Fans — captures an amazing performance from the band at its peak. Occurring at the storied Hoboken, New Jersey venue on February 4, 1986, the show would be among the last with original guitarist Bob Stinson, who would leave the band later that year. It sees the quartet tear through a 29-song set that spans its discography and features covers and B-sides. In true Replacements fashion, the concert veers toward the shambolic on occasion, but the band always pulls it out.
Recorded months after the release of Tim, the band's first major label record, the set prominently features many of the album's songs. "Dose of Thunder" and "Hold My Life" appear early on, while "Bastards of Young" and "Kiss Me on the Bus" round out the first disc. "Waitress in the Sky" arrives roughly two-thirds of the way through, and its freewheeling silliness provides a palate cleanser following the disconsolate "Answering Machine" (from Let It Be). The latter track, an album highlight, begins in comparatively quiet fashion with Paul Westerberg performing alone with his guitar before the rest of the band comes crashing in after half a minute.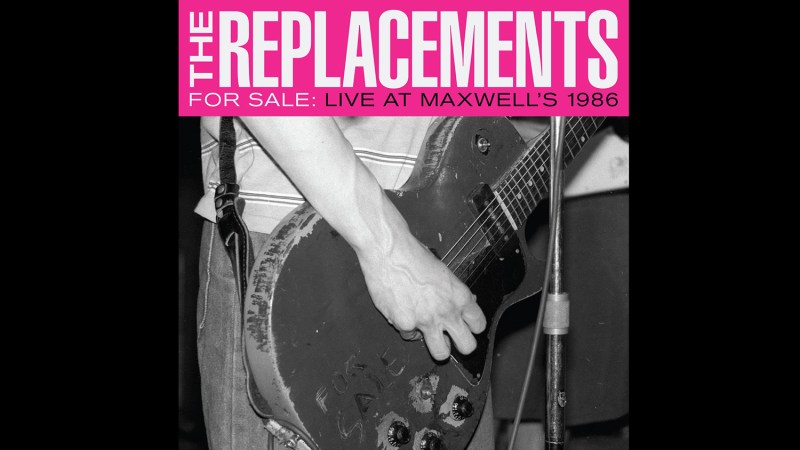 Even with a large number of songs from Tim on the record, the 'Mats' back catalog is well represented with multiple songs from Let It Be, Hootenanny, Stink, and Sorry Ma, Forgot to Take Out the Trash. Covers of Sweet's "Fox on the Run," KISS' "Black Diamond," T. Rex's "Baby Strange," Vanity Fare's "Hitchin' a Ride," and The Beatles' "Nowhere Man" also pop up.
Though a bootleg of the show has been available for years, For Sale is the first time a high-quality audio version of the concert has been available. As Bob Mehr, author of The Replacements biography Trouble Boys, puts it in album's liner notes, "For Sale finally offers high-fidelity proof of the peculiar alchemy and unadulterated majesty of one of rock and roll's greatest bands."
The Replacements' For Sale: Live From Maxwell's 1986 is out now on Rhino and is available for purchase through Amazon, iTunes, and Rhino's online store.
Featured image courtesy of Jim Steinfeldt/Getty Images.
Editors' Recommendations