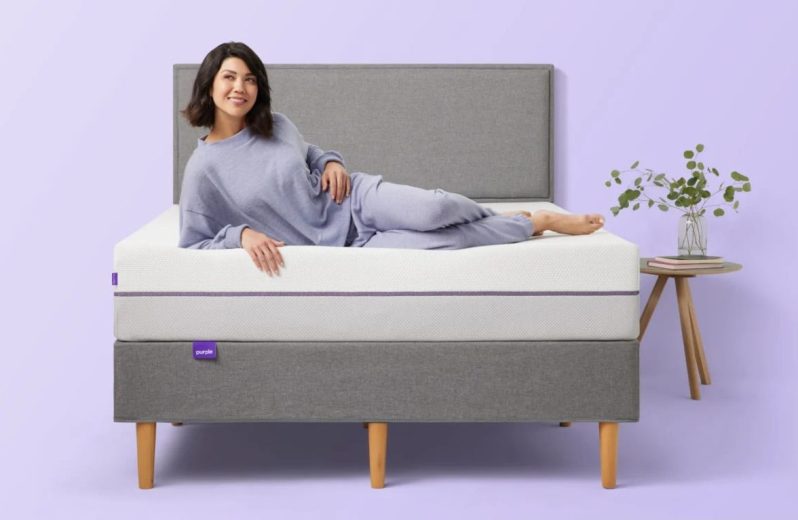 A lot of stores are teasing "fall deals" ahead of Black Friday and Cyber Monday. You can think of them as little teasers to get shoppers in the door (or on the website) and poking around curiously. Purple, creator of some of the best mattresses, is different. Purple, not wishing to pretend, is calling it like it is. They've started their official Black Friday sale today. You don't need to wait. You don't need to wonder if the best deals are being saved for later. This is it. It's here. It's now. And you can save up to $900 off of a mattress and base combo. Plus, there are great savings on pillows, sheets, and more. Tap the button below to go directly to their Black Friday deals page or keep reading to see why we like Purple, what you should buy, and more info about how the deals work.
Why you should shop Purple's Black Friday deals
The best place to start at Purple is with the original. The original highlights the company's unique GelFlex Grid. This grid keeps padding spaced evenly over time and adapts to your body as you move, meaning you won't pull your partner into the void at every twist and turn. Now, you can get the queen size of the mattress, plus an adjustable premium smart base for a total of just $2,194, down $400 from the typical $2,594. There are other types of mattresses displayed in the store, of course, and we highly recommend you take Purple's "mattress quiz" to get the perfect mattress for you.
If you keep scrolling and scrolling, past the mattresses and the large image of the woman sleeping, you'll find the next most interesting part of Purple's Black Friday sales. You can get 25% off of all of their pillows, some of which contain the GelFlex Grid for a truly unique feel. You'll also find sheet sets at 25% off. Even further down, sleep bundles and an offer for 50% off the Ascent Adjustable Base. Just keep scrolling and you'll continue to find interesting deals in the Purple Black Friday sale.
And that's that. If you want to shop Purple's real, official Black Friday deals, all you need to do is tap the button below. There, you'll find all of the ongoing sales, where you can save up to $900 on a mattress with a base. You'll also find great savings on pillows, sheets, and more. There's no reason to hold out for later as the official Black Friday is here.
Editors' Recommendations