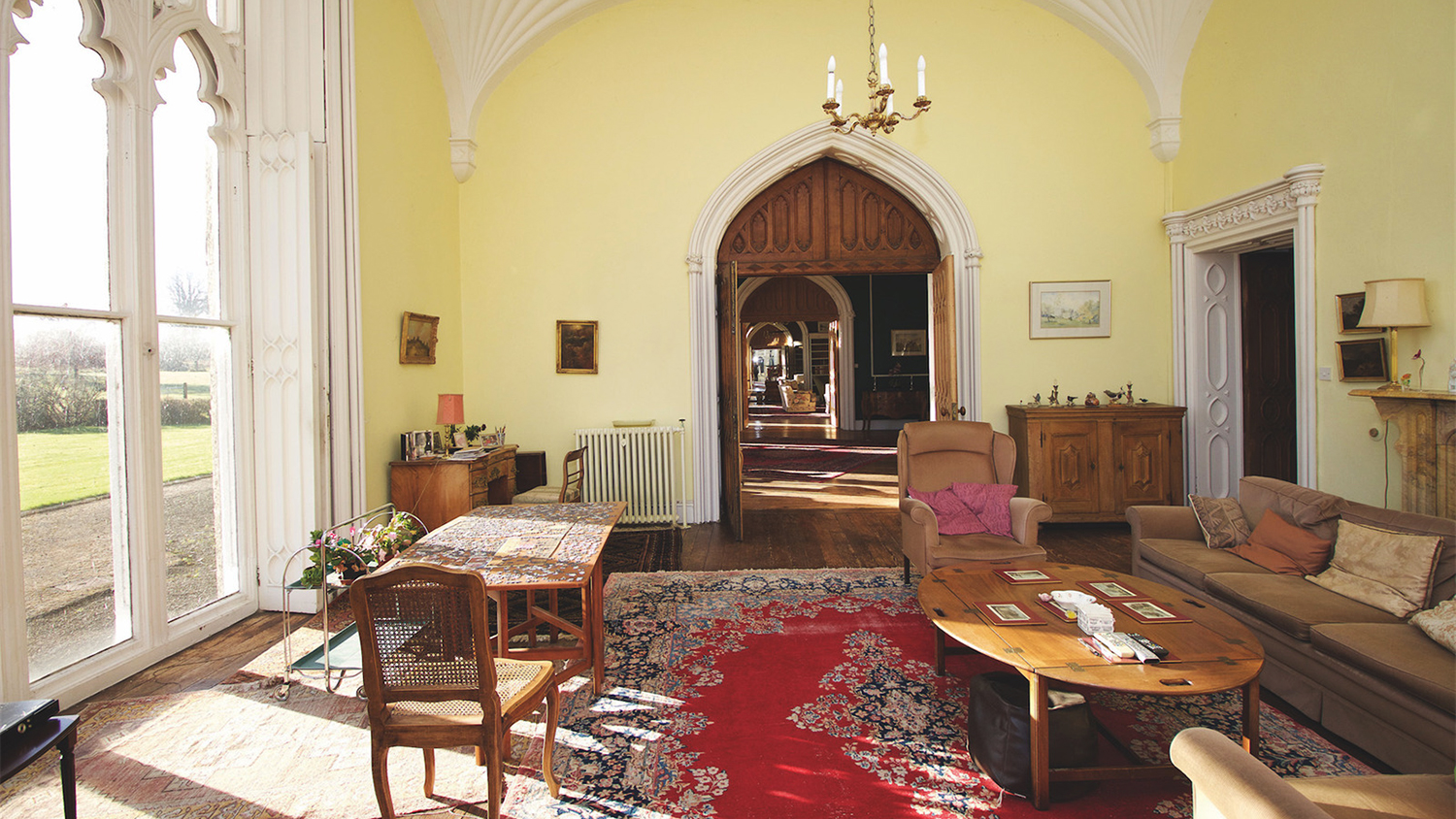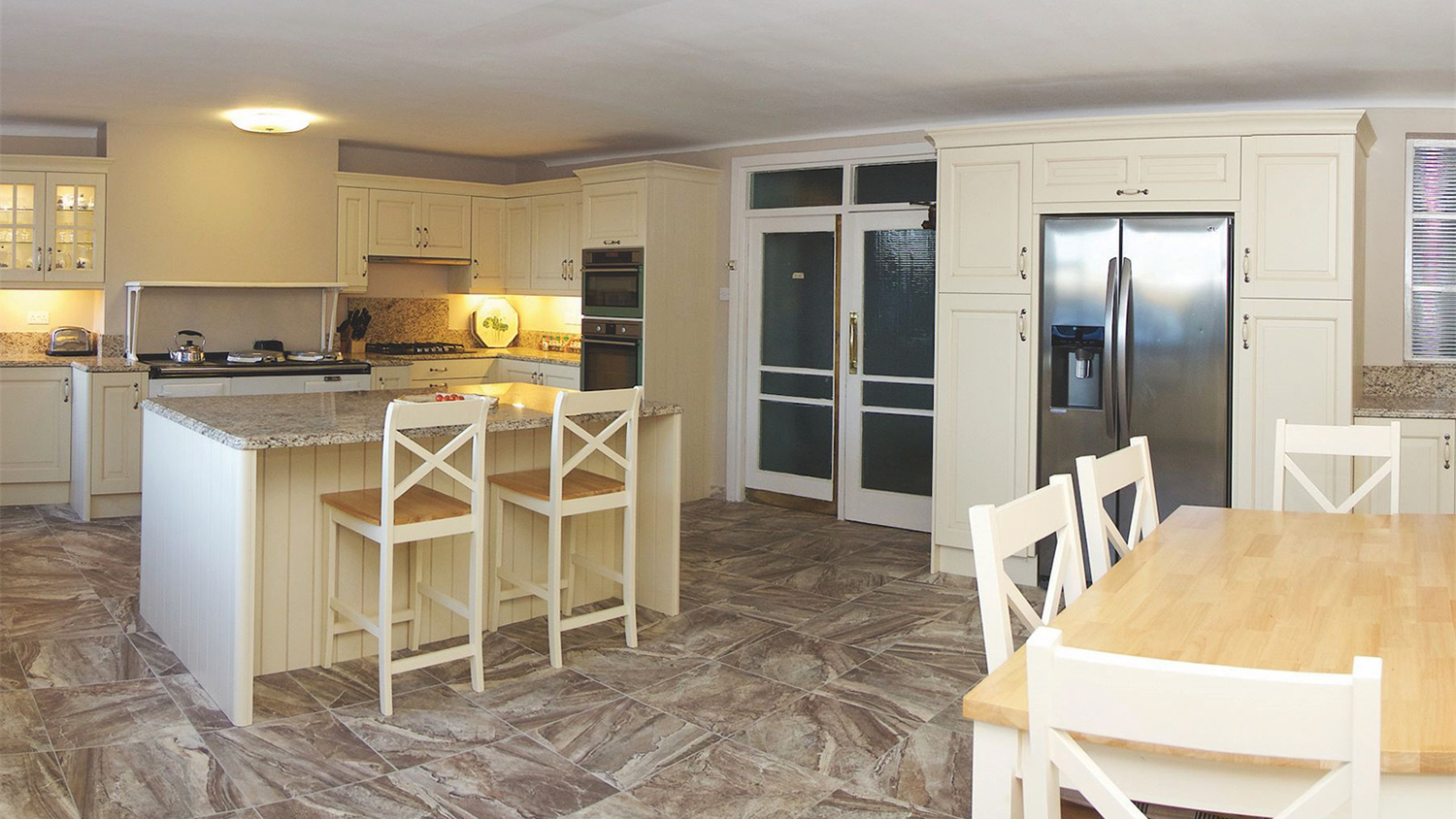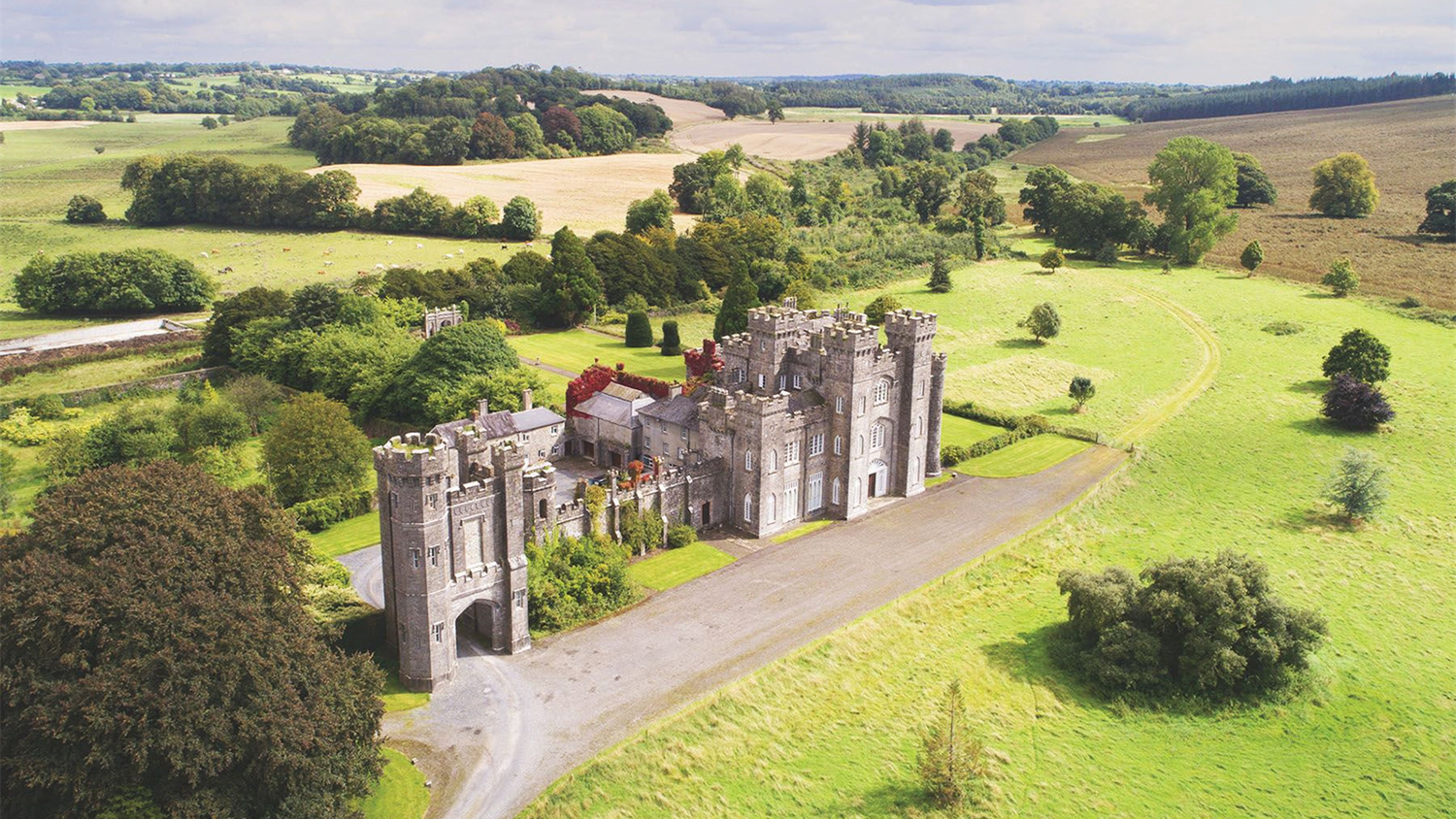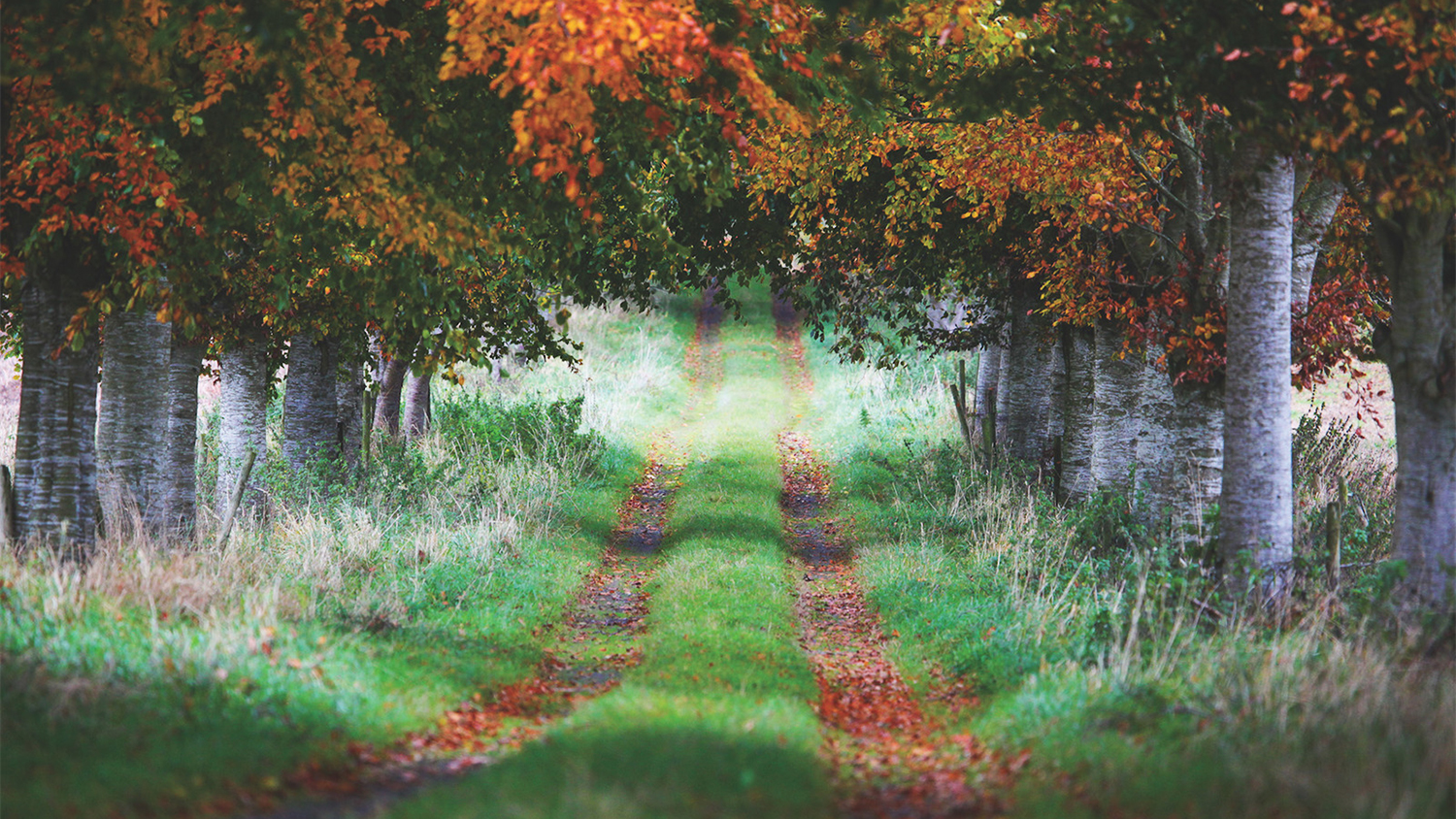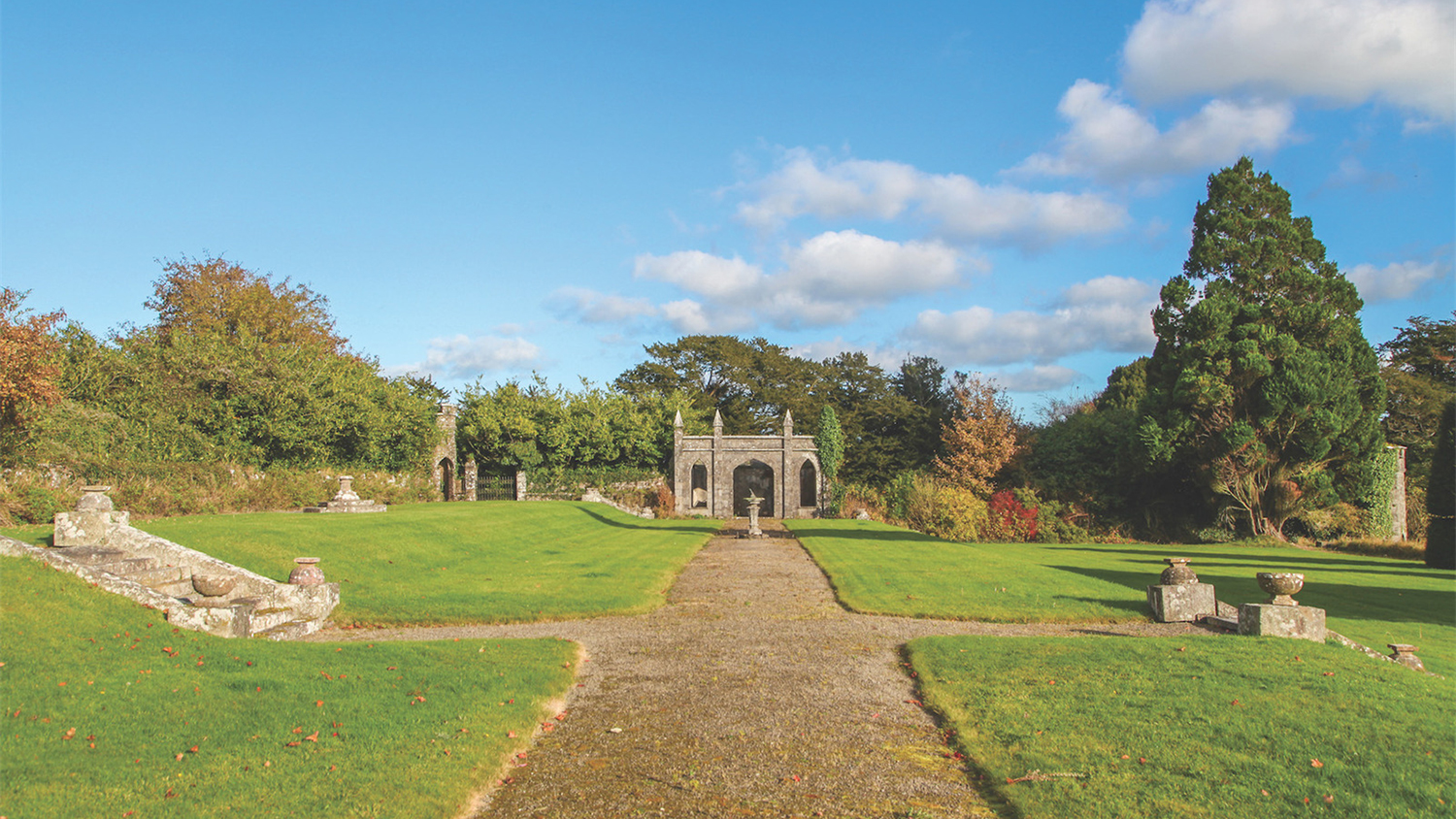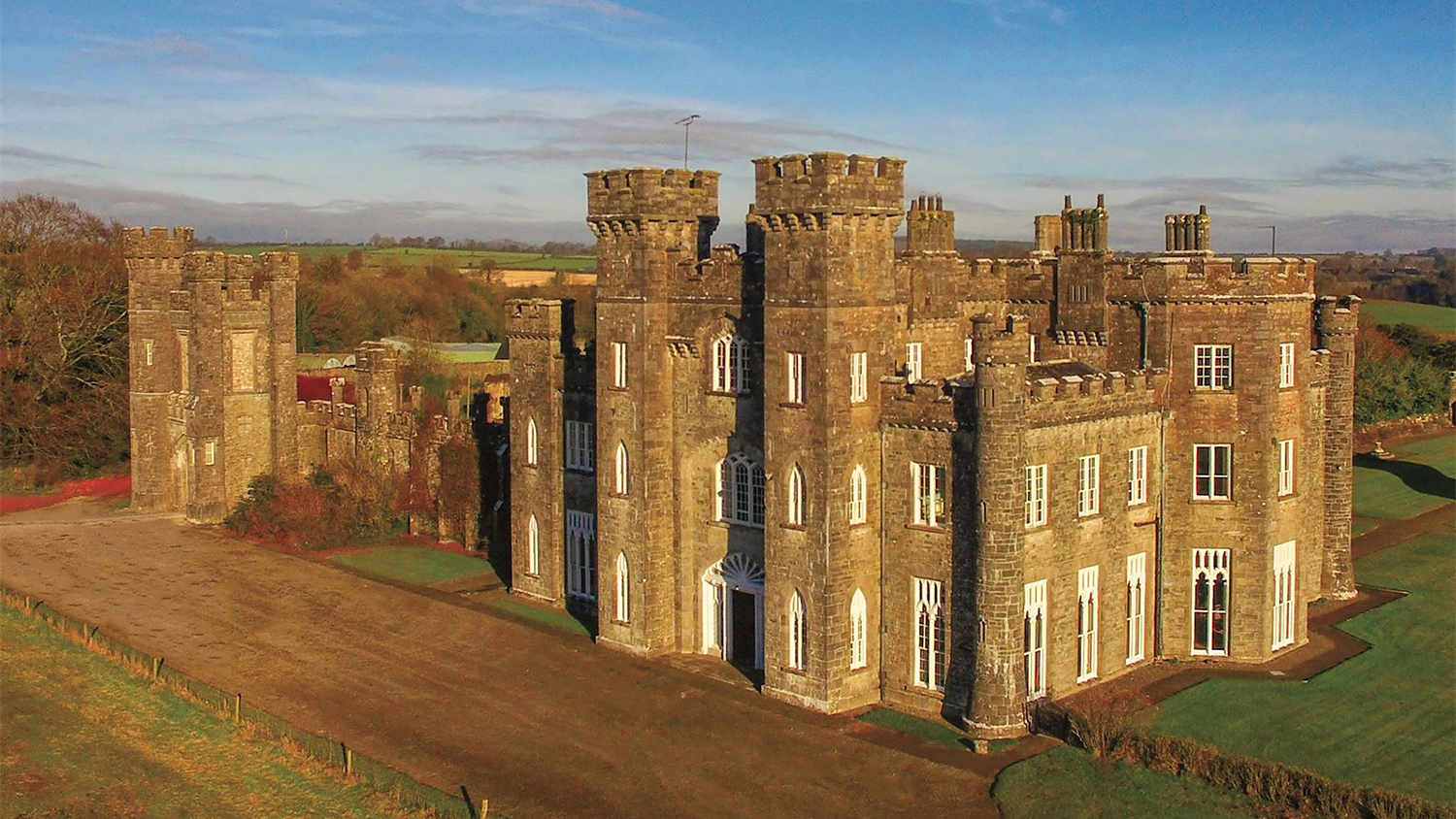 Prince Harry may have gotten the girl (actress Meghan Markle), but you can still have the digs of royalty.
Knockdrin Castle, an 18th-century Gothic Revival castle in Westmeath, Ireland, is up for sale. With 12 bedrooms, five baths, and more than 1,000 acres of rolling parkland greener than a shamrock, Knockdrin will give you the straight #feels of being a king.
Plus, there's plenty of room to do activities while waiting for Game of Thrones returns. (We're imagining the most epic game of hide-and-seek.)
The grounds of Knockdrin include a barn, separate guest quarters, library, carriage house, wine cellar and grotto, horse facilities, more than four fireplaces, the private lake Lough Drin, gardens, and a calm waterfront. The hidden jewel and ultimate bragging right of owning this estate is hidden in the architecture.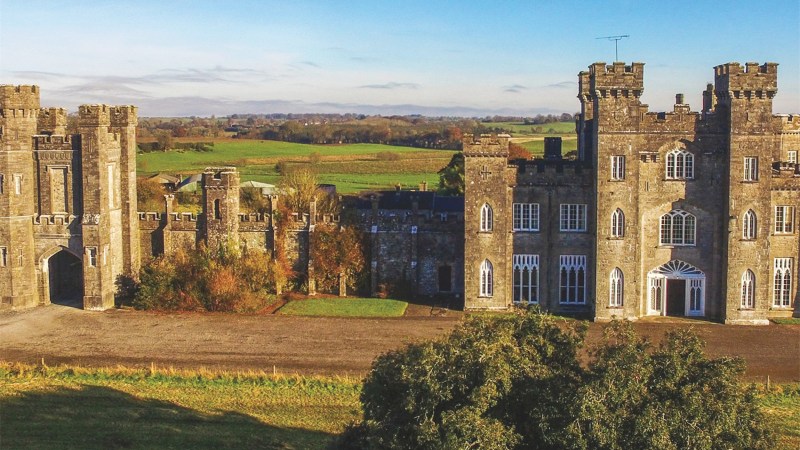 Knockdrin Castle is considered one of the pinnacle design examples of the transition from Classicism to Gothic design. (It's so famous it even has its own Wikipedia page.)
During the castle's construction circa 1810, Gothic architecture wasn't even an established ideology, let alone a common design doctrine. Blending the then-avant garde Gothic nods (i.e. flying buttress, stone structures, large expanses of glass, and sharply pointed spires), designer Sir Richard Morrison added current classical principles to the estate's proportions and symmetry (i.e. straight lines and rational geometry).
And Morrison really did design the heck out of the home. Take a closer look at any nook and corner of Knockdrin and you'll get lost in the detailed ornamentation and late-Medieval trappings. However, unlike hardcore Gothic design, the castle maintains its ethereal Classical lightness, so you won't feel like the Hunchback hiding in the dark shadows. You will, however, be constantly torn between having a cigar in your finest slippers or practicing your sword fighting.
Lending to its rare and classic aesthetic is a lightly worn essence and the accommodation of elegance and light. Take, for instance, the top-lit staircase made of carved oak and central glazed dome letting in natural light.
As for accommodations (you can't not invite all your friends and throw a dinner party), there's plenty of room for entertaining, including a ground-floor reception hall, drawing room, dining room, and ballroom. Following the festivities, you and your guests can rest easy knowing there's about 19,375 square feet of gorgeous bedrooms, including the Crown Bedroom, where Sir Winston Churchill, one of Britain's prime ministers, rested his laurels here for a bit. His 'rents, Lord and Lady Randolph Churchill, were regular hunting visitors to the estate (it's fox country). A little more background on its former owners: the castle was home to the a previous president of Dublin City University.
Feeling like royalty will cost, however, a little shy of a family fortune. Knockdrin is listed by Sotheby's for nearly $16.6 million ($16,574,586), which is up from the initial $15,852,513 price tag when we first reported on its availability in December 2017.
Or you can do as the Irish Infantry did in World War II and just invade the castle for a weekend before handing it back.
Article originally published on December 26, 2017. Last updated on April 6, 2018 to reflect the change in price.