Four and a half years on from her sophomore album, Kesha has released her third full-length studio LP, Rainbow. Filled with guest appearances—including the Eagles of Death Metal, The Dap-Kings' horns, and Dolly Parton—it finds the pop star's music freed from the boozy party girl image of "TiK ToK."

Kesha's new album leaps from danceable bangers to ballads and even to country, including a cover of "Old Flames (Can't Hold a Candle to You)." The specter of Kesha's fraught lawsuit against former producer Dr. Luke, whom she has accused of verbal, physical, and sexual abuse, hangs over Rainbow but never brings the album's positive energy down.

In an album walk-through with NPR, she addresses album opener "Bastards," saying, she "wrote that one because I don't understand why people are so fucking mean to each other." The song, a slow burner, is a dedication to self-empowerment and self-acceptance with its chorus "Don't let the bastards get you down / Don't let the assholes wear you out / Don't let the mean girls take the crown / Don't let the scumbags screw you 'round / Don't let the bastards take you down." Accepting and being yourself are major motifs on Rainbow and up show up in many songs across.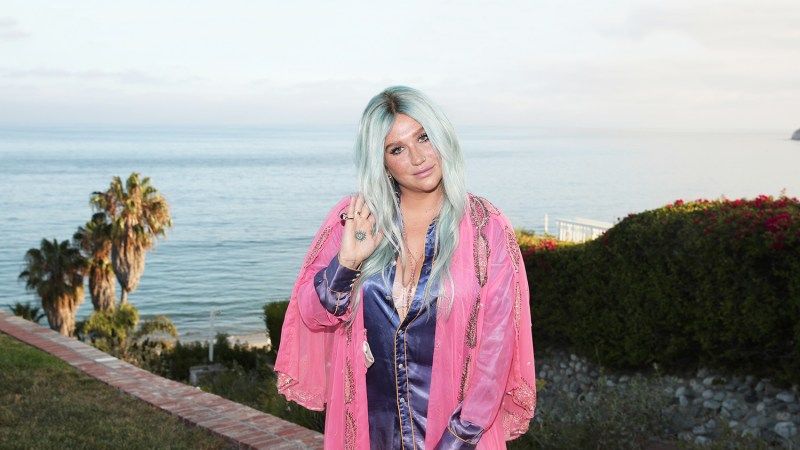 "Let 'Em Talk," the album's second song, expands on the theme. "It's about those same bastards that try to bring you down," Kesha offers, adding, "you can't stop them from talking about you, so just let them talk and…dance through it and laugh about it." Fittingly, the song is more energetic with the Eagles of Death Metal adding a gutsy, chugging guitar riff and backing vocals.
"Woman," which follows and is no less energetic than "Let 'Em Talk," incorporates an element of contemporary soul music with The Dap-Kings' horn section making a guest appearance along with Saundra Williams (of Saun and Starr and the late Sharon Jones' Dapettes). It is the most assertive of these early tracks, though also the most playful, with Kesha and her producers bursting into laughter at multiple points in the song.
Other highlights include lead single "Praying" (produced by Ryan Lewis), the twangy and tongue-in-cheek "Hunt You Down" (featuring the crude but flawlessly delivered couplet "If you fuck around / Boy, I'll hunt you down"), and "Boogie Feet," which finds the Eagles of Death Metal making a second appearance.
Kesha's new album, Rainbow, is out now through Kemosabe and RCA and is available through Amazon, iTunes, and Kesha's official store.
Editors' Recommendations