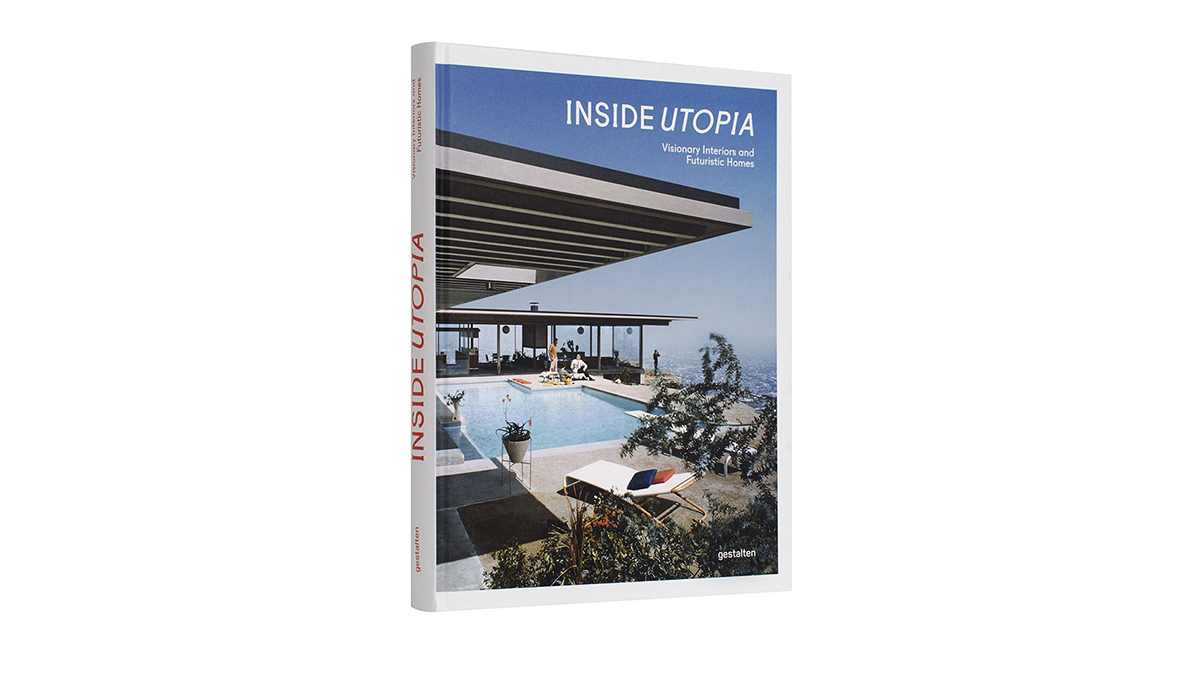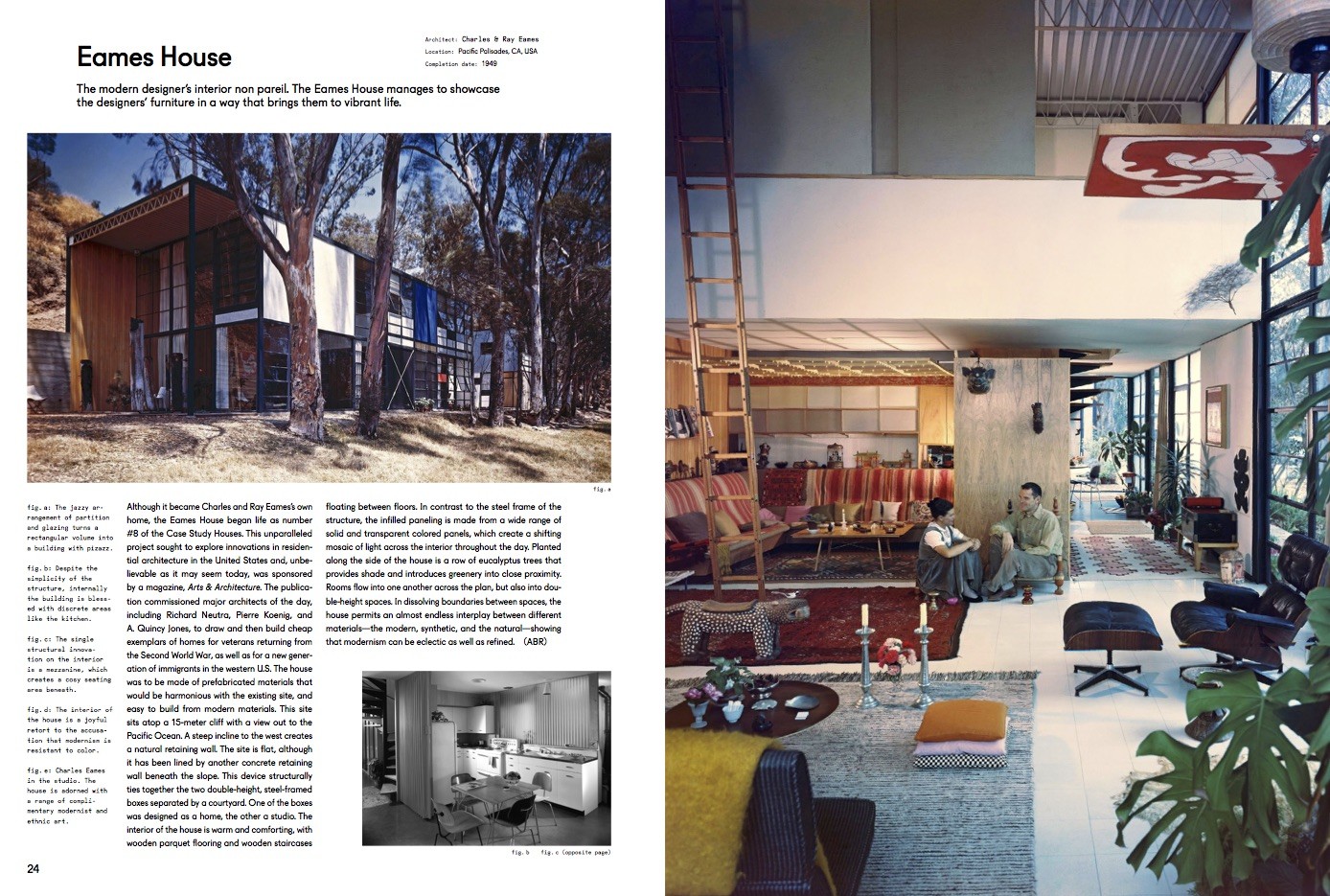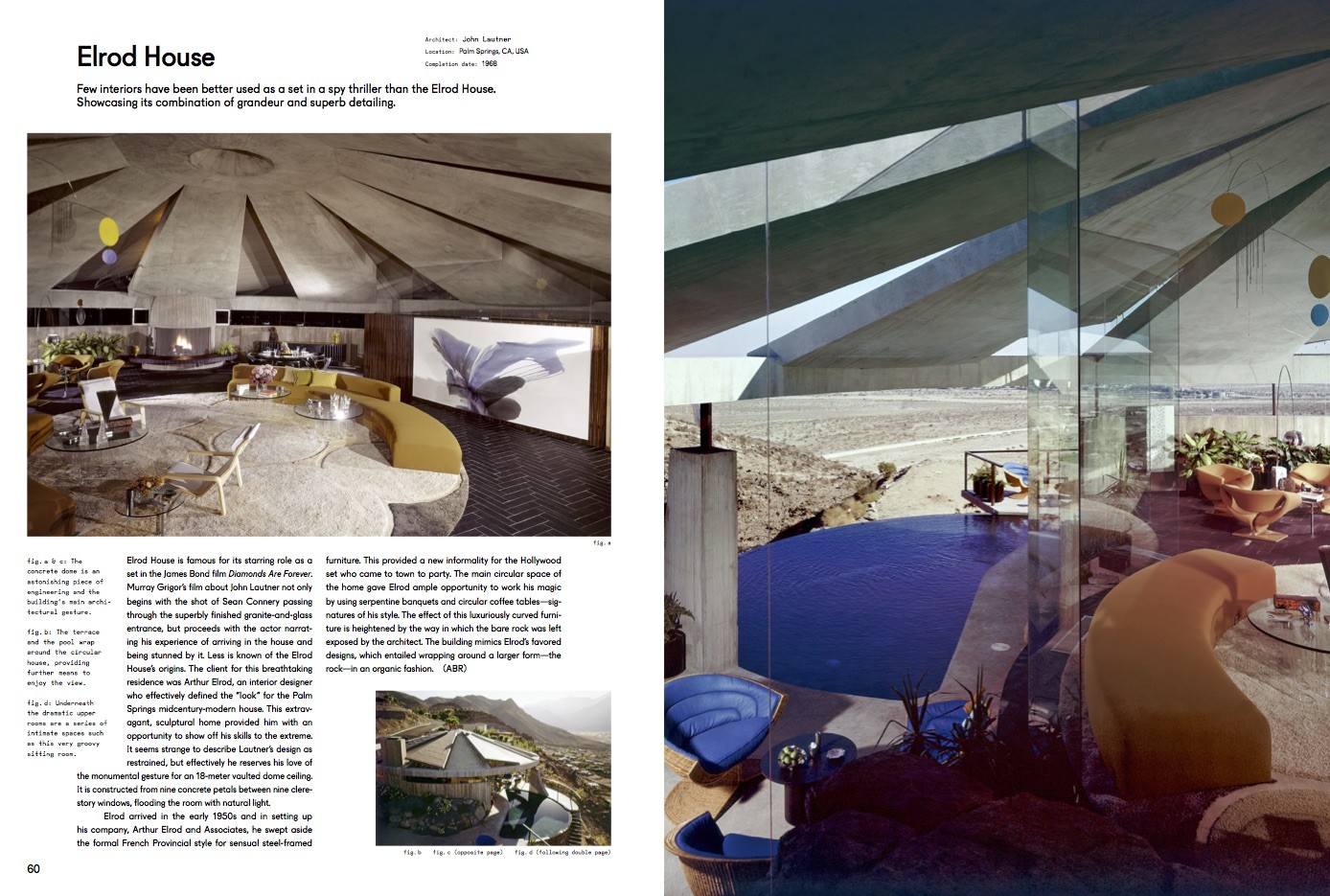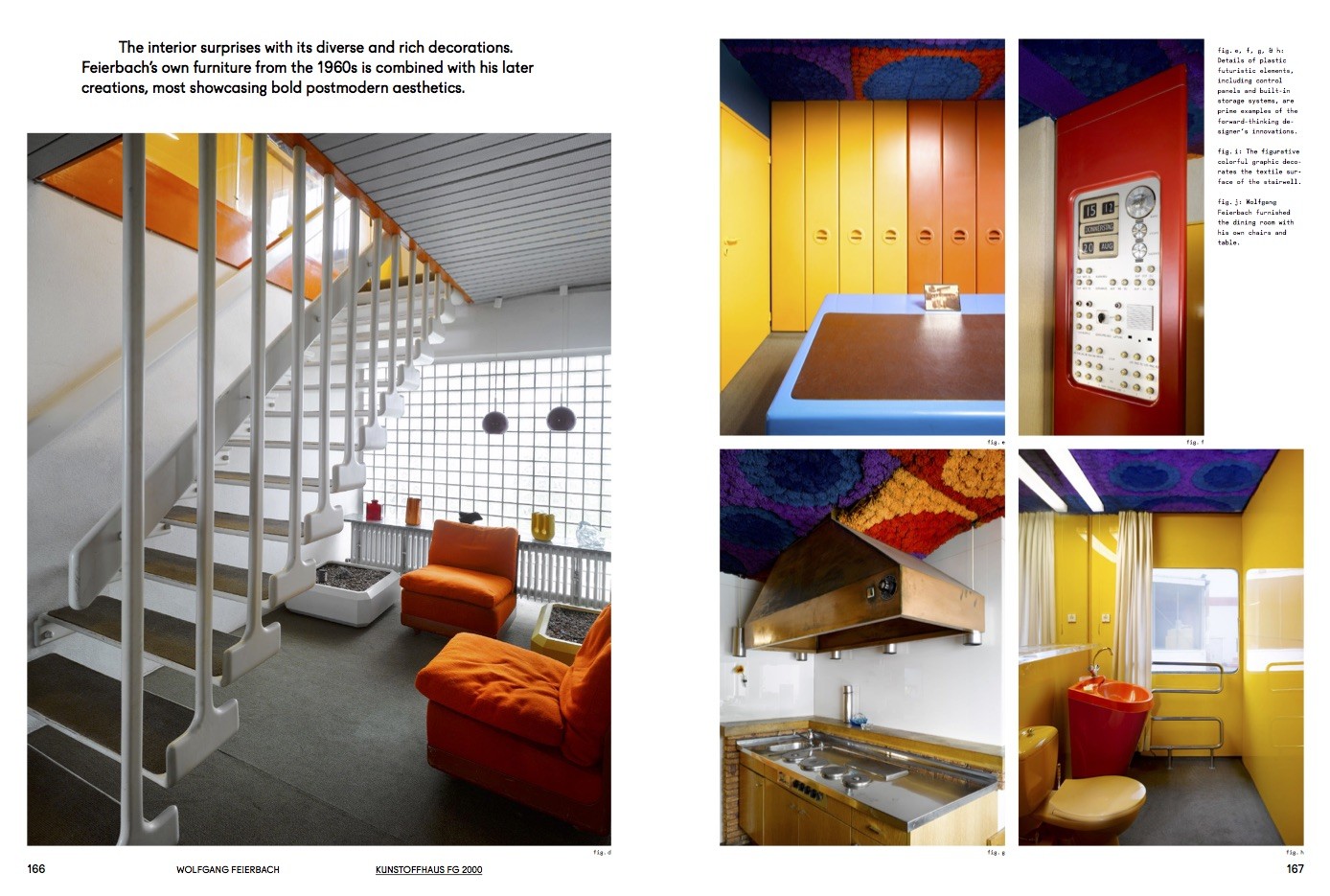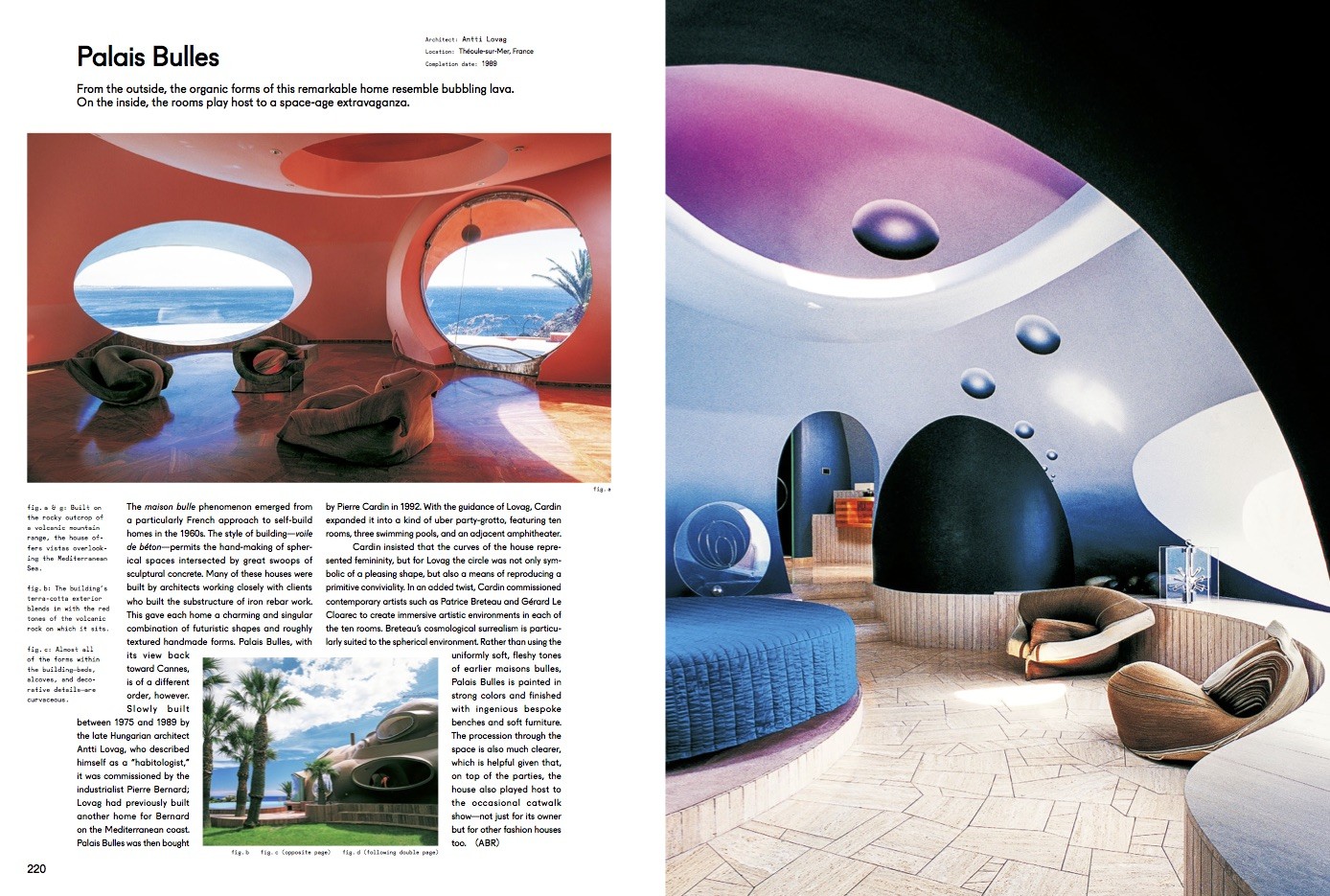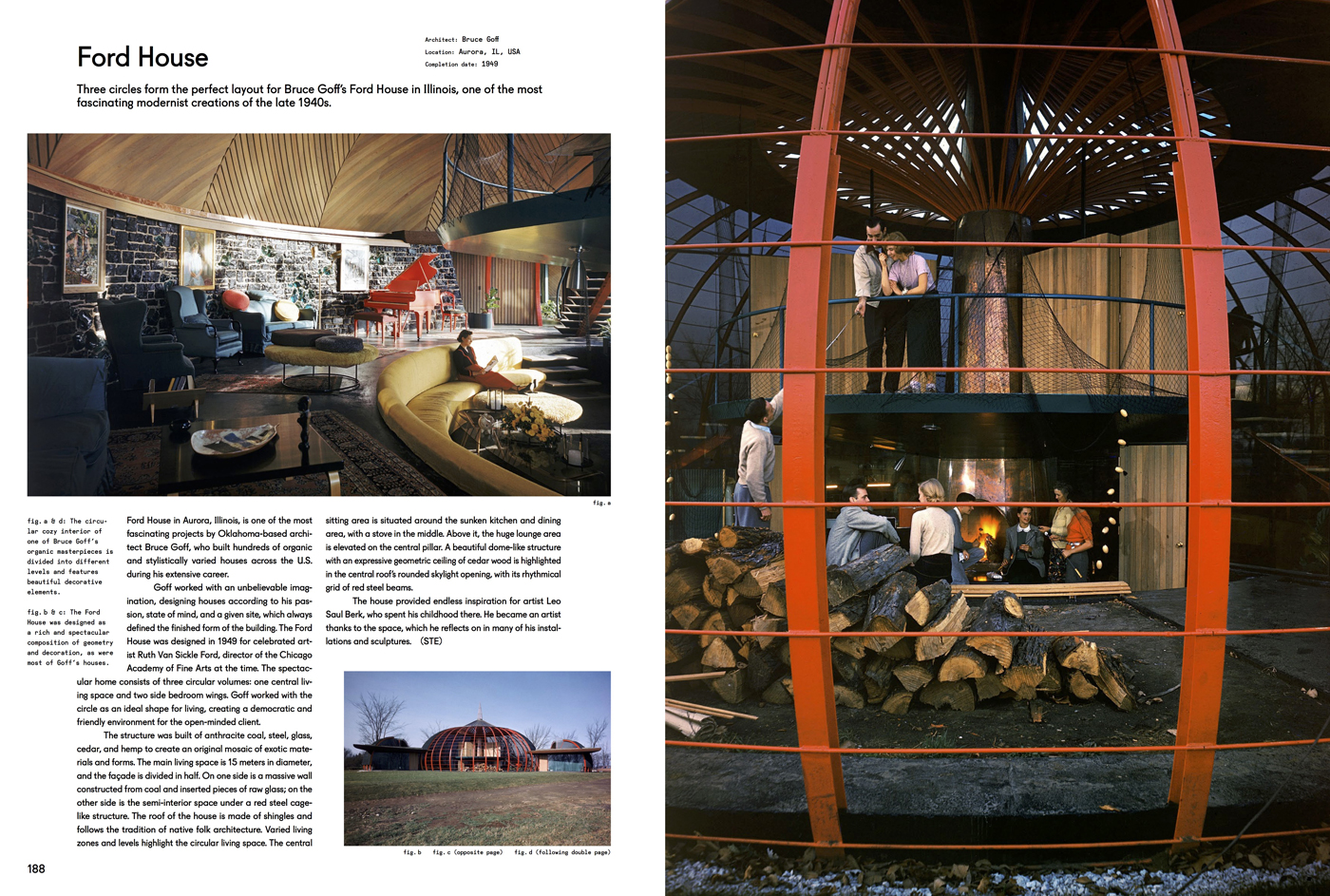 The dream houses of the most visionary artists from the modern era.
Few mere mortals get the opportunity to peak within the homes of great designers, artists, and architects. And yet, these spaces are designed with the same elaborate mindset of a great sculpture or couture line.
Of course Karl Lagerfeld's dining room looks different from ours. Designers like Lagerfeld exist style-lightyears ahead of the human race… and so do their homes.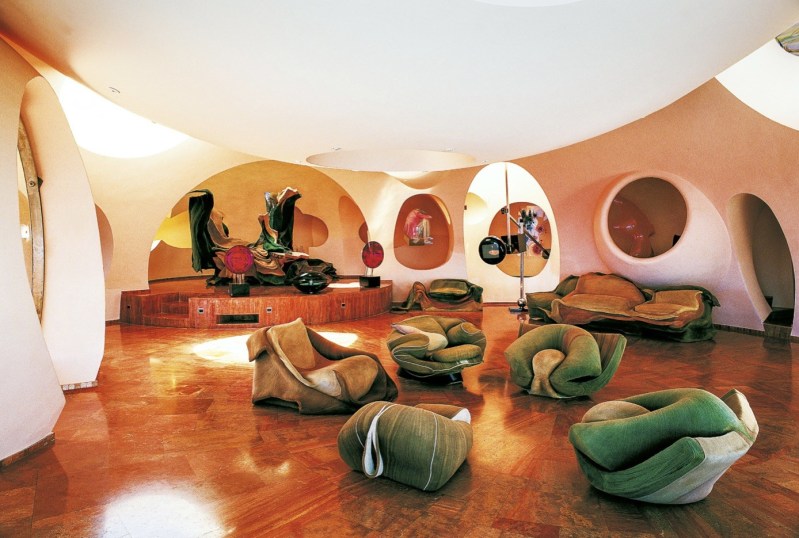 Published by the aesthetically-minded Gestalten, Inside Utopia— Visionary Interior and Futuristic Homes ($69) blows the roof off some of the most visionary homes belonging to the likes of Catalan artist Xavier Corbero, furniture geniuses Charles and Ray Eames, and the aforementioned German fashion designer (to name a few).
With 304 pages of full-color photography and design ruminations for each dwelling, Inside Utopia transfixes our eyes as we search through the great detail of each room, rug, window, and recliner. All chosen with clear and decisive intention for the role it plays in the overall space.
And while some of the featured homes, such as the Eames House, are within the same species of what we comprehend a home to look like, others are dimensions away, simulating an extra-terrestrial habitation that lights fire to our curiosity.
Such is the extraordinary case of Le Palais Bulles— a home of spaceship proportions situated near Cannes, France, and designed by Hungarian architect Antti Lovag. This "bubble palace" can only be described as a space odyssey destination, with ovular windows and minimal furniture shaped like huge moon rocks.
Similarly out of this world is The Labyrinth Home of sculptor Corbero. From the outside, the home presents itself as a surrealist maze, combining medieval stonewall arches and winding wooden staircases that weave through the foundation in a hypnotizing dance. In total, the home spans nine structures, including Corbero's living quarters, studio, living rooms, and various secret galleries and work areas. Within Corbero's main living space is a six-story glass atrium known as 'The Tower." If the aesthetic reminds you of something you might see in a Salvador Dali painting, you wouldn't be wrong. Dali was close friends with the sculptor.
From the structural complexity to minute, sometimes odd, detailing of each home, we begin to look at the structures as works of art on their own. Furniture becomes sculptural and a wall meant to hold up a room becomes a bioclimate arch to blend the foundation into its surrounding land.
Within these pages are the most fascinating modern structures that have ever been built. And previously, you had to be Coco Chanel or Dali to gain access to these stunning interiors.
Plus, you might find yourself inspired to rearrange your living room or build a new structure onto your home that serves a bigger purpose than watching TV or eating dinner.
Images Courtesy of Gestalten and "Inside Utopia"
Editors' Recommendations