How does a company that helped shape the way we use, decorate, and live in our homes celebrate its 75th anniversary? With a look back at what made it so great in the first place.
In honor of the big milestone, Ikea has put together the Gratulera Collection. It's a three-part relaunch of some of the company's most popular pieces throughout the decades. Grouped by year, the Gratulera Collection is an exploration of how the furniture giant managed to define the way we decorate our homes.
No other company has had a worldwide impact on home decor like Ikea. The simple beauty of Scandinavian style resonates with so many and with a price point that is actually affordable, Ikea put good design in reach for the average person. This golden combination is what has allowed the company to flourish over 75 years and why people still flock to their megastores around the world. (Those Swedish meatballs don't hurt either).
If you want to get your hands on some of the furniture maker's best pieces, you're in luck. The first part of the Gratulera Collection launched in August. Consisting of items from the 1950s and '60s, this group includes pieces like the Lövbacken table, Ikea's very first knockdown product. While many pieces stay true to their original, vintage look, others received a contemporary update. The Strandmon armchair (a favorite of company founder Ingvar Kamprad) is being offered in a new color while the "super modern" Knäsjö floor lamp, originally coming in different colors, is now only available in white.
The remainder of the Gratulera Collection will be released in two more parts, one in October covering the 1970s and '80s and the last in December covering the 1990s and 2000s. The '70s and '80s will feature primary colors, bold patterns, and plush seating. The Klippan sofa, one of the first ever offered by Ikea, is coming back in a bright, fun red, making it the perfect statement piece for anyone looking to liven up their living room.
For the final group coming in December, we will see how the '90s and 2000s brought back a more natural aesthetic and the simple lines we love about Scandinavian style. The PS series, which include the PS 1999 armchair and PS 1995 coffee table, are part of this group, along with one of the company's most iconic chairs, the solid bentwood BJURÅN chair.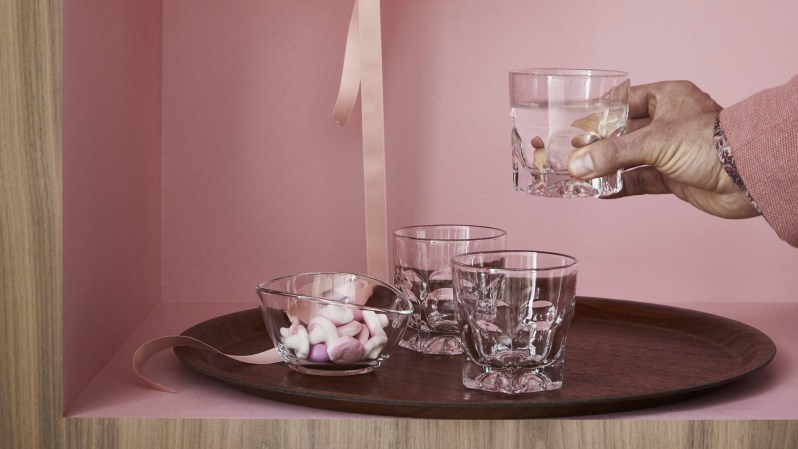 The only downside to this exciting celebration? The entire collection is limited edition. If there is a particular vintage piece of Ikea furniture you've always had your eye on, now is the time to act. Once these sell out, who knows, we may just have to wait another 75 years for a 150th anniversary relaunch. And we ain't got time for that.
Happy birthday Ikea. You make 75 look good.
Editors' Recommendations