Hurricane season has officially arrived in the Atlantic Ocean. The National Oceanic and Atmospheric Administration predicts a relatively normal 2019 season, which started June 1 and runs through November 30.
Hurricanes, tropical depressions, and tropical storms can be swift and unpredictable, so it's important that you prepare well and prepare early. Even if your area is not in the direct path of a hurricane, you may still experience power outages, flooding, or travel hindrances due to damage from the storm. Follow this guide to hurricane preparedness to stay safe during the next big storm.
Watch for Hurricane Updates Early
Keeping a watchful eye on changing weather conditions can mean the difference between being fully prepared and being caught off guard by a hurricane. Always keep a battery-powered weather radio around to get updates during the storm, and find a good resource for tracking hurricane activity throughout the season so you can plan ahead.
We highly recommend the Hurricane Tracker App from EZ Apps, Inc., which allows you to easily monitor hurricanes, tropical storms, tropical depressions, and invests so you can keep an eye on any risks in your area. The app is overflowing with incredibly handy features: weather maps, tracking models, video updates, live feeds, National Hurricane Center information, push notifications, email updates, daily audio reports during storms — the list goes on. The app is available on Apple and Android devices, as well as the web, for just $4.
The National Hurricane Center and National Weather Service are important resources for weather tracking. On their websites, you can find forecast maps, active alerts, radar information, and more. As always, your local news outlets are another valuable place to watch for alerts, local forecasts, and other important information.
Prepare an Emergency Kit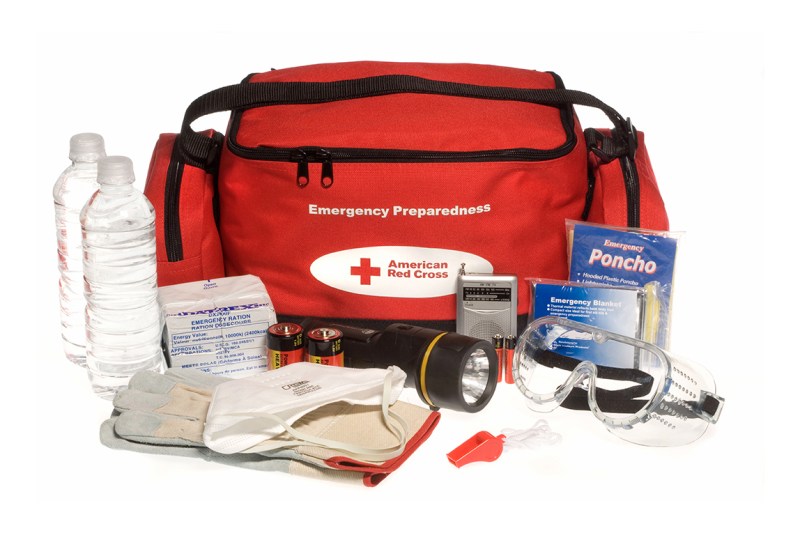 Once hurricane forecasts begin, everyone will be stocking up on supplies, so don't wait until the last minute to put together a thorough emergency kit. You can find pre-made options online, but it's relatively easy to put together your own. If you live in a high-risk area, you should always keep a fully stocked hurricane kit so you can easily grab supplies if you have to evacuate, lose power, or can't travel for an extended period after the storm. We're looking at you, Florida.
What to Include in Your Hurricane Emergency Kit:
Flashlights
Batteries (be sure to stock up on multiple sizes!)
Battery-operated weather radio
Battery-powered clock
Matches
Duct tape
Rain gear (ponchos, raincoats, hats, boots, etc)
Plastic garbage bags
Fire extinguisher
Scissors
Can opener
Clean clothes (for each family member)
Blankets (including a foil emergency blanket)
Heavy gloves
Whistles for each person
Multi-tool with pliers, a screwdriver, knife, etc. (here are some of our favorites)
Extra chargers for cell phones and other devices
Extra house and car keys
Extra cash
First-aid kit (see below)
Food and water
What to Include in Your First-Aid Kit:
Don't use the one that's been lying around in the guest bathroom cabinet for three years – buy a new, well-stocked kit exclusively dedicated to your hurricane supplies. You may want to buy additional items to add to your first-aid kit so you're fully prepared. Here is a list of recommended items:
Latex or other sterile gloves
Sterile dressings (gauze, bandages)
Soap and antibiotic towelettes
Antibiotic ointment and burn ointment
Antiseptic solution
Petroleum jelly
Medical tape
Band-aids in multiple sizes
Eyewash
Thermometer
Medic-alert tags
Prescription medications and supplies
Aspirin or pain reliever, anti-diarrheal, antacid, and laxative
Scissors and tweezers
Insect-repellent sprays
Feminine hygiene products
Sunscreen
Pack Non-Perishable Food Items
Making sure you have food and water on hand is just as important as stocking your first-aid kit. If a hurricane hits, you may be without power, unable to travel, or displaced for a period of time, so a good rule of thumb is to pack enough food and water for each member of your family for 3-7 days. Buy water in sealed containers, and stick to non-perishable food items:
Bottled water (1 gallon per person perday)
Two coolers (separate for food and drink)
Canned foods (meats, vegetables, fruits, juices, pastas, soups, stews, etc)
Other non-perishable foods (protein bars, trail mixes, nuts, dry cereals, peanut butter and jelly, dried fruits, pasta, powdered milk, etc)
Manual can opener
Storage bags and containers
Plastic dishware (plates, bowls, cups, flatware)
Foil
Don't Forget About Your Pets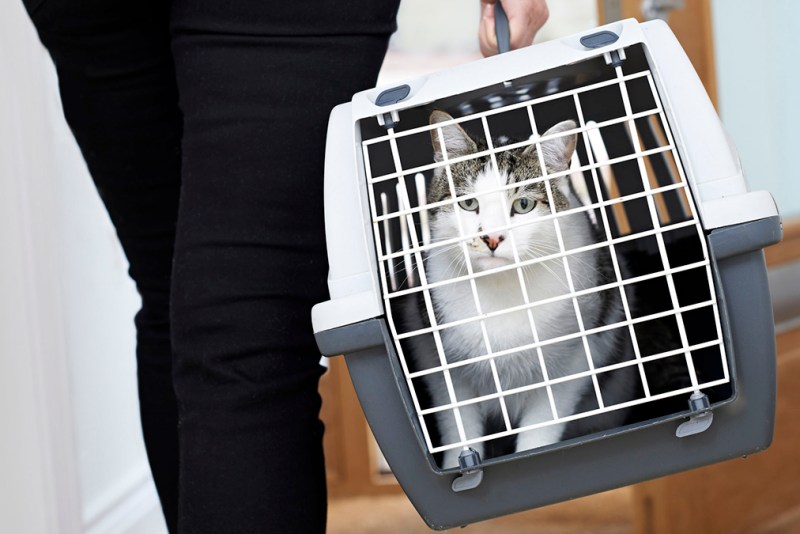 If you're hit by a storm, you want to make sure everyone in your family is fully prepared, and that includes your pets. Just like the humanoids in your family, pack three to seven days' worth of supplies for your pets:
Sealed water
Dry, bagged food
Crate/carrier/tank
Leash
Collar and/or harness
Favorite toy (if you can, buy a duplicate of a toy your pet already loves and leave it in the kit)
Blanket or pillow
Clean litter box and litter
Medical records (be sure to keep pets updated on all required shots)
Microchip with up-to-date-contact info
Medications
Calming aids
Tags
Puppy training pads
Heartworm preventatives
Rain gear (Pets don't always wear clothes just to look cute. Being in cold or wet conditions for a long time is tough on our furry friends, too, so keep a jacket, boots, and other protective gear in the kit.)
Prepare Your House and Vehicles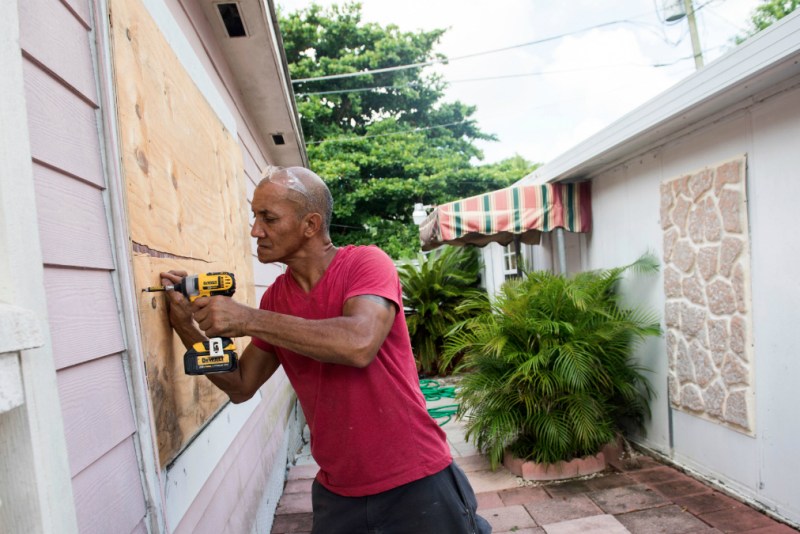 High winds, intense rainfall, and other elements of hurricanes can be very damaging to houses and property. Be sure to prepare your home to protect it from storm damage, and have your vehicles ready in case you have to evacuate:
Remove items from outdoors (furniture, décor, etc)
Trim dead branches from trees
Board up windows
Move furniture away from windows
Store important documents in waterproof containers
Reinforce garage doors
Move boats and other recreational vehicles to protected areas
Fill gas tanks in all vehicles (and gas cans)
Have a Plan and Know It Well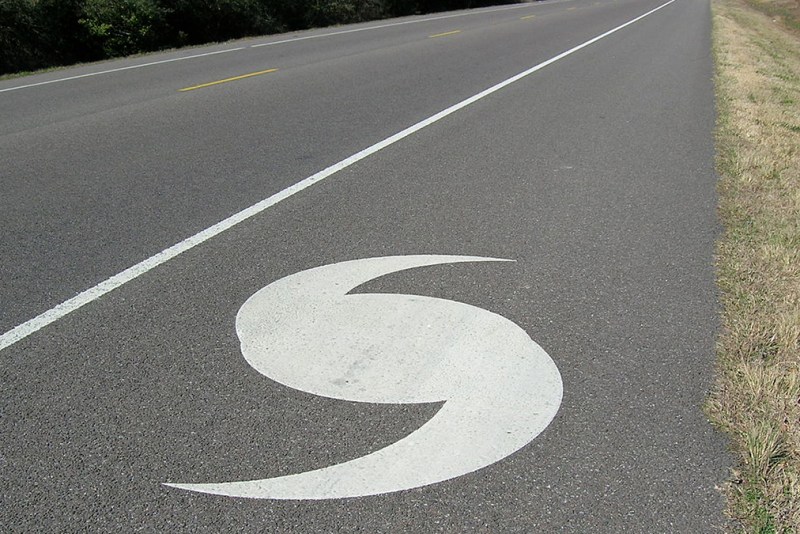 It may seem like a grim task, but it's vitally important that you have a plan in place for your loved ones in the case of an emergency. It's likely that you aren't with your friends and family 24/7, so make sure to account for places to meet and how to get to safety from places that you frequent. Be fully aware of local evacuation routes so that you can leave quickly and calmly if you need to. If you live in an area that is prone to hurricane risk, look for evacuation route signage and markers on the roads to guide you.
Know where nearby shelters are so you have a familiar safe place to go to during a storm. The American Red Cross has a website where you can search for disaster relief shelters near you, and you can also check online for emergency shelters from the Salvation Army. Local news sources can often be the best place to find shelter information for your area, so check their websites for a locally-focused list of available shelters and other resources.
Don't walk or drive through floodwater. Currents can move quickly, and it only takes 6 inches of fast-flowing water to knock over a grown adult, and two feet to lift a vehicle. If you get caught in a vehicle during the storm and floodwaters are rising rapidly, get out and to higher ground as quickly as possible.
Stay Safe After the Storm Passes
Just because the worst of the storm has passed doesn't mean that you can rush right back to life as usual. Be sure to stay tuned to local and national weather stations, and listen for information about extended rainfall and flooding after the storm has ended. Drive only as necessary and listen to word from officials before returning to your home after an evacuation. After a hurricane, there can be many risks in your home and neighborhood due to the damage, so watch out for downed power lines, stay away from any building that has water around it, avoid contact with floodwater, and use flashlights in the dark, NOT candles, since there may be gas leaks and other fire risks.
If you lose power, turn the refrigerator to its coldest setting and move some food from the refrigerator to a cooler to prevent opening the fridge multiple times. Unplug small appliances and electronics to protect them from surges when power is restored.
If you have to evacuate, inspect your home for any damage when you return and remember to take any pictures you'll need for insurance purposes. Check refrigerated food for spoilage, and avoid drinking or cooking with tap water until you are able to make sure it's not contaminated. Keep pets under a watchful eye since they may be on edge and conditions will make it easier for you to lose track of them. When cleaning up any debris or damage after a hurricane, wear protective clothing and gear, and be extremely cautious to avoid injury.
With strong winds, intense rain, and high flood risks, hurricanes can quickly and easily create hazardous conditions and extensive damage. Stay safe this hurricane season by making sure you and your loved ones are prepared with the proper plans and resources.
For other preparedness tips, check out this thorough guide to help you stay alive in any natural disaster.
Article originally published June 13, 2017. Updated annually to include new information for the hurricane season.
Editors' Recommendations