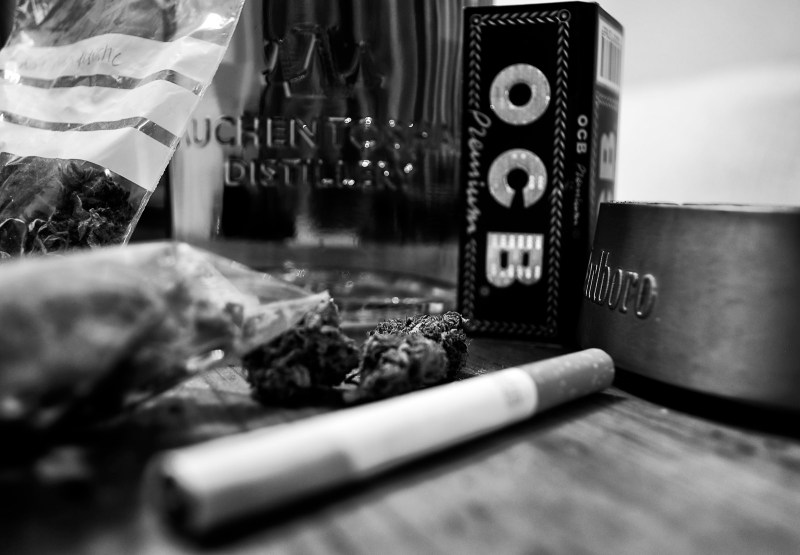 After reading A (Brief) History of Vice: How Bad Behavior Built Civilization ($11, Penguin Books), I realized how sanitized the everyday view of world history really is. Mind-altering substances affected in some way everything from the discovery of DNA to the evolution of fetishes. Cracked's Robert Evans lays out genuinely interesting research on the topic and then puts his own findings to the test.
As factually relevant as it is, the book ends up as more of a log of Evans' self-endurance marathon. From the most ancient form of beer all of the way to obsolete Slovenian "Salamander Brandy," he puts his body – and mind – on the line and each process ends up with hilariously different results. This is a sampling of our favorites (in no particular order):
An analysis of the decline of religion in America and why we all care about celebrity gossip.
Tripping like a deity using completely legal hallucinogenic mushrooms.
Fasting, climbing a mountain, then drinking a "Philosopher's Tea" to achieve another sort of high.
An Indian marijuana yogurt mixture that the author enjoyed far too much.
Ethiopian "butterballs" that could be the next trend in energy bars.
Among the other trials, it seems that he may have stayed in his makeshift "weed tent" a bit too long. The author's commentary tends to stray at times and ends up distracting from an otherwise entertaining story-line. He offers plenty of political thoughts about America's mis-evaluation and overall arrogance of drug culture that starts to grate after a few chapters.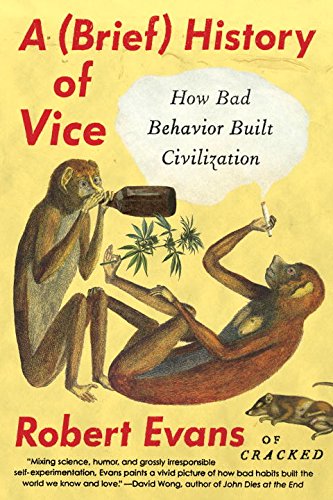 Beyond that, his research on the development of designer drugs is especially worthwhile. He details the genesis of MDMA through one of its chief advocates, Dr. David Nichols, and its evolution through another study about the effects of the drug on war veterans with Post-Traumatic Stress Disorder. Evans details their entire, separate processes of legally studying the drug while enduring the constant intervention of the DEA. It's a real eye-opener to the bureaucratic shortcomings of advances in medicine and drugs.
Evans does a solid job of re-evaluating individual facets of world history and illustrating the value bad behavior had on shaping life as we know it today. It all correlates to a convincing view that the next time you're drunk, high, hung over, or in some "altered state," you can partially blame your ancestors.
Featured Image Credit: Carlos Gracia via Flickr.
Editors' Recommendations