Heard of Green Monday? The name given to the second Monday in December? We hadn't either, but it's the biggest online shopping day after Cyber Monday and, for many, the last day to order for items to arrive by Christmas (without paying for a rush delivery).
We all procrastinate, so we came up with our top 10 product picks for those family members that still have you perplexed. Order these last-minute gift ideas by Monday, December 11, and you should be good to go! Every single pick (except one) is under $40.
For the Dog-Loving Cousin: Prime Pet Box –
$33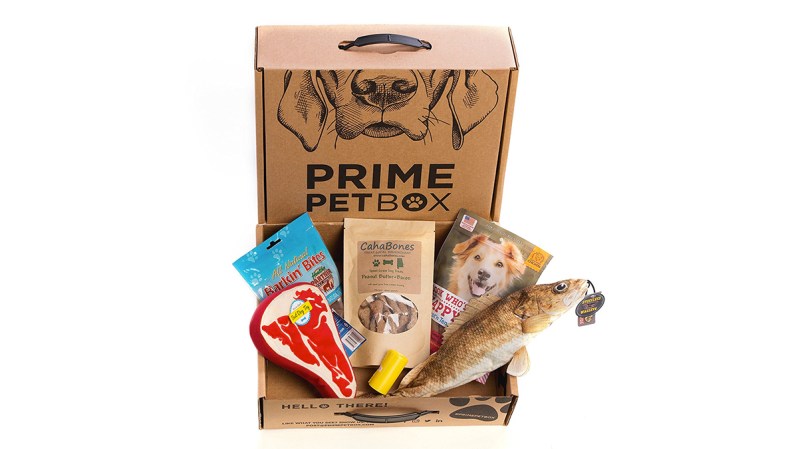 Dog-lovers love gifts for their pups almost more than gifts for themselves. This curated box is filled with toys, supplies, and treats Fido will go nuts for. We love that the snacks are all made in the USA.
$33
For the Kid Who Needs Outside Time: Dragon Kite –
See It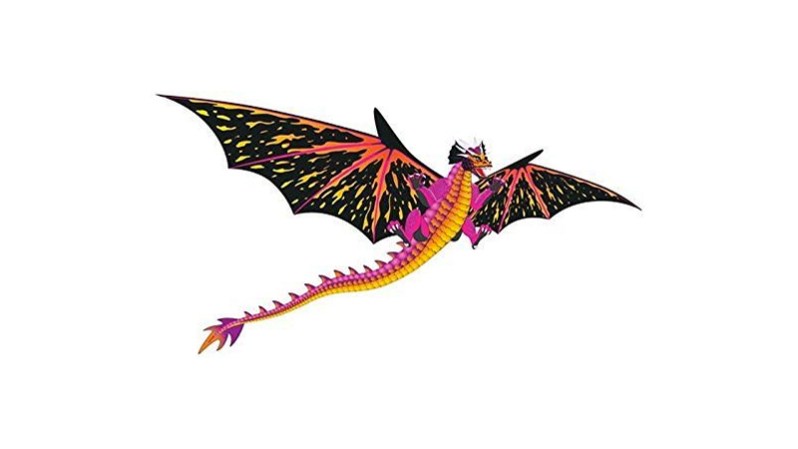 We all know that kid who is glued to the tube. In an effort to get them outside, this dragon kite may be the answer. This colorful beast will certainly raise eyebrows at the beach or at your local park, bringing Dragon Age fantasies to life.
See It
For the Sockless Brother-in-Law: Folk Art Socks – $35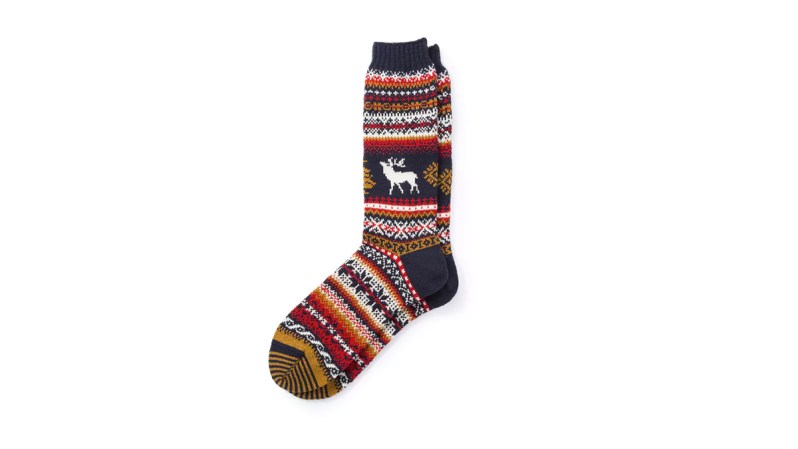 Here is a subtle way to tell him that the sockless trend is done. Knit on old-school stocking frame machines in Tokyo, these soft and colorful socks can keep feet warm and very stylish. (If you want to keep giving the gift of socks this season, here are some more recommendations.)
For Your Liquor-Loving Grandpa: Whiskey Glass with Bullet –
See It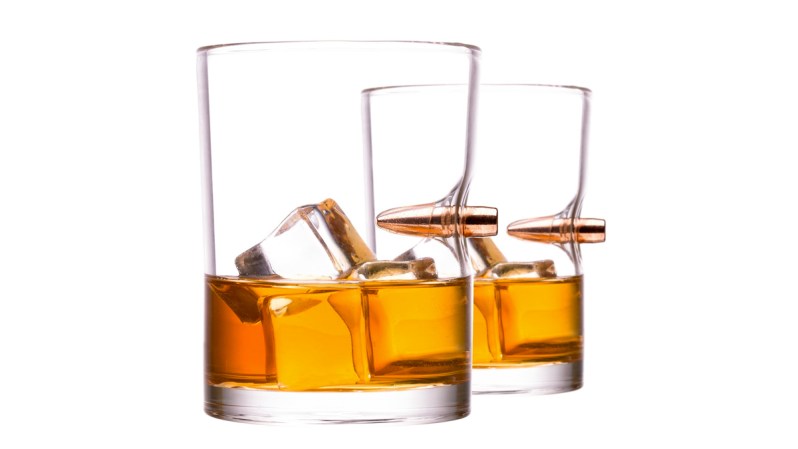 You are going to be one well-loved grandson. This set of hand-blown glasses are embedded with real .308 bullets and made right here in the U.S. Remember, whiskey lovers never shoot — they only drink their whiskey. (Need whisk(e)y to go with the glass? These are some of our favorites.)
See It
For Your Foodie Best Friend: Pappy Barrel-Aged Maple Syrup – $38
We all have a foodie in our life, and this syrup is the perfect gift. Aged in retired Pappy Van Winkle bourbon barrels, this is perfect for pancakes, cocktails or drizzled over some aged cheddar. (We've got even more gift ideas for foodies here.)
For That One Cousin: Paddywax Candle –
See It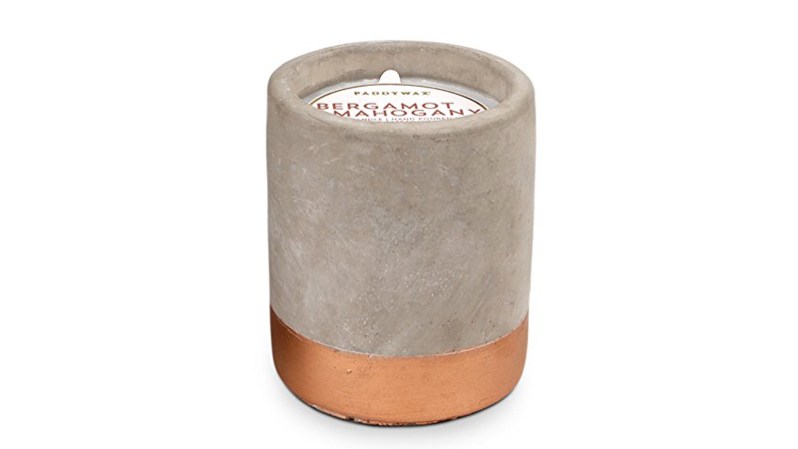 You really can't go wrong with candles for pretty much anyone. Paddywax candles are made in Nashville, Tennessee, using natural aromas and come in cool concrete cups.
See It
For Your Caffeinated Goth Niece: Deathwish Coffee –
$20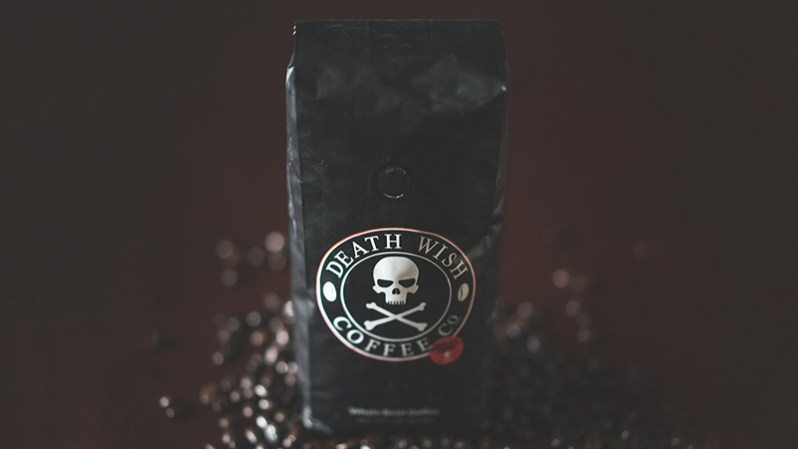 Is it really the world's strongest coffee? Ask her to try out this Fair Trade Certified bean and see if she can watch, The Crow on repeat till morning.
$20
For the Home Cook: Maplewood Cutting Board –
See It
You're definitely related to someone who loves to chop things, so give him/her this handmade board from a North Carolina artist and put him/her to work in the kitchen. It's also perfect for a cheese and meat board!
See It
For the Gym Bunny in the Family: Travel Shoe Bag –
See It
Shoe bags are a necessity for both morning gym runs and standard travel (don't ever chuck your dirty, dusty shoes into a suitcase!). This one has mesh pockets for flip flops, a front pocket for earbuds or a shoe horn, plus the main storage area for your dress shoes. The small size will fit easily into a gym bag or weekender.
See It
For the Organized Uncle: Bellroy's Hide & Seek Wallet – $90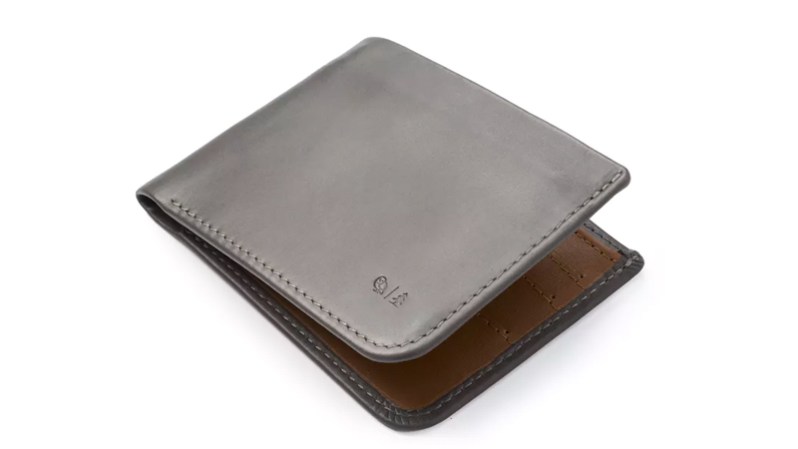 A best seller on Huckberry, this wallet may be slim, but it is packed with hidden compartments and slots to fit the maximum amount of man stuff into your back pocket.
Editors' Recommendations