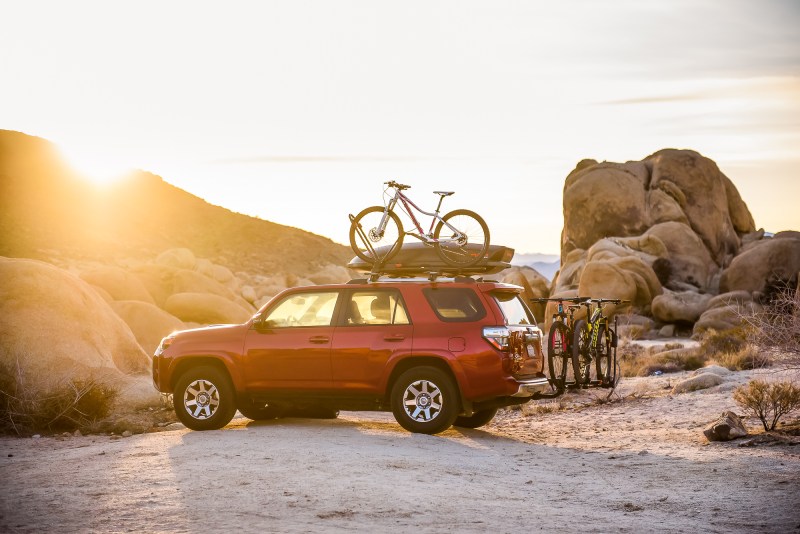 Road tripping for an extended time demands organization – that is, unless you get enjoyment out of constantly searching for clean clothes, your campground kitchen gear, and that missing bike pump. For the rest of us, getting organized means having a good system of packing up camp on the go, and maximizing space both in and out of the car. When you've got multiple people, dogs, bikes, and other toys to haul for hundreds of miles, don't leave your trunk and racks to chance. We spent more than four thousand miles testing some of the latest gear from Yakima this summer, and no matter whether you're hauling bikes for a post-work spin or a full load of gear for a multi-week adventure, they've got everything to keep you on the road and worry free. From crossbars to cargo boxes, the newly redesigned Yakima rack systems are the ultimate road trip gear organizing tools.
Related: 3 Must-drive Road Trips for 2016 | Nomad Life: Our Favorite Road Trip Gear
The Base Rack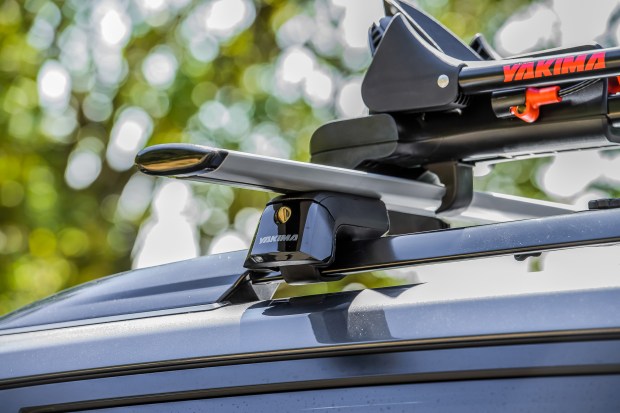 Quite a few SUVs and adventure oriented vehicles come standard with factory racks. If you're retrofitting your car, or upgrading for better weight distribution, Yakima has a fully redesigned line up of towers and cross bars for every type of roof mount imaginable. By mixing up four different kinds of towers (so you can mount your new rack on any kind of car roof from smooth roofs to factory installed side rails) to sets of all new crossbars, you can create a custom system to your needs. If you're a little hazy on exactly what you need, Yakima has a "Rack 101" guide that will answer almost all of your questions.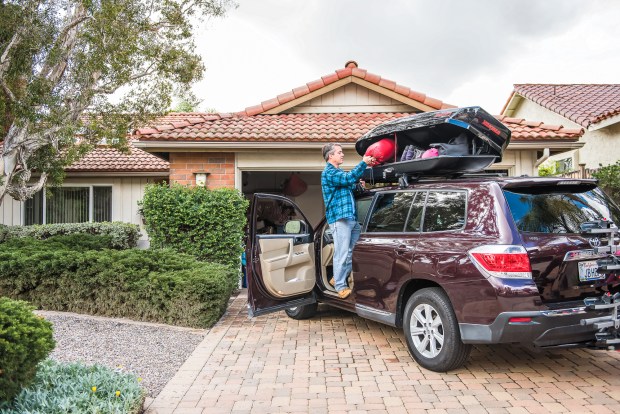 On our roadtrip, we had to fit camping gear for three weeks, our mobile bike repair kit and stand, an inflatable SUP, and foldable kayak in the car (along with two pups). No matter how long we played gear tetris in the back of our SUV, we couldn't come close to fitting it all. Enter the new ShowCase roof box. We sprang for the largest version of the box and weren't disappointed. At just over three feet wide, it took up much of the space on our roof, but was easily accessible from either side of the car. It swallowed the kayak, SUP, and a couple of plastic totes of non-essential gear with ease. The lock and push-button opening system is fool proof: you can't open the box without inserting the key, and it won't fully close without the key either, ensuring you never forget them or worry about the box flying open on the highway. The ease of use is what has us reaching for the ShowCase for every weekend trip now. with four easily maneuverable claws that latch on to any crossbar, beefy locks and hinges, and aerodynamic body, you'll wonder how you ever got by without the extra space. For smaller cars, the ShowCase also comes in a fifteen cubic foot version, perfect for smaller cars.

We originally picked up the HoldUp late last year as we prepared for our first Adventure Race. Since then, it's taken road bikes to Arizona for winter training, mountain bikes around Utah, and on our big summer trip through the Pacific Northwest. The 2-inch hitch version we have has proven to be incredibly stable, and given us real peace of mind while carrying bikes everywhere. Bike retention is accomplished by a front wheel swing arm and rear wheel ratchet. This takes the guesswork out of trying to fit your bike's geometry to a frame mount style of rack – we've fit everything from kids' 24-inch wheeled road bikes to burly downhill rigs with no problems. The hitch mount comes with a barrel lock for the lynch pin, and each swing arm has a built in cable lock for added security. The bottle opener on the end of the rack is a nice touch for a post ride beer. Yakima made this bike rack as versatile and convenient as you could possibly imagine.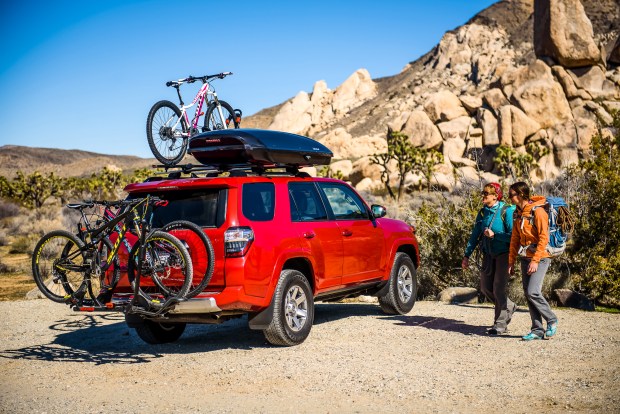 Preview: SkyRise Rooftop Tent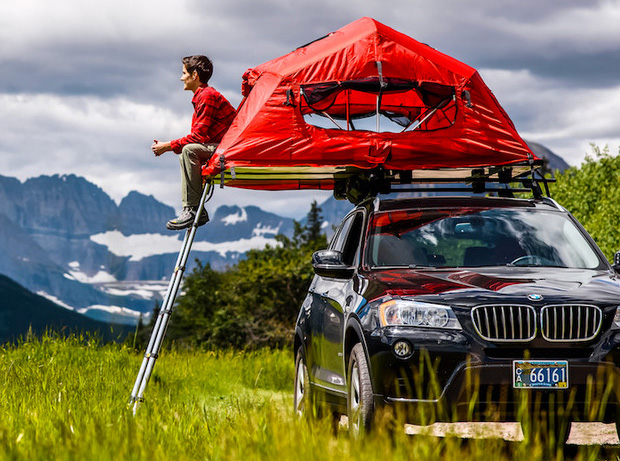 We didn't get to take this one on our big trip (for one, we didn't have the roof space), but did get a preview at the Outdoor Retailer Show earlier this month. Rooftop tents are gaining popularity, but there are some definitely weight drawbacks with some of the popular models (they can push north of two hundred pounds, killing aerodynamics and gas mileage). The SkyRise 3-man tent will come in under one-hundred pounds, with the ability to remove the rainfly and open extra vents that many rooftop tents lack. We're excited to see Yakima venture into this market, and can't wait to see a SkyRise in the wild when they hit retailers early next year.
Editors' Recommendations