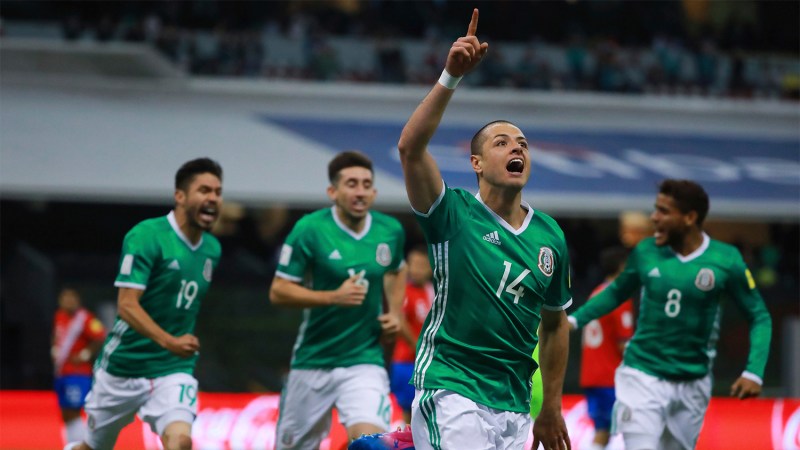 The World Cup is, hands down, one of the most popular sporting events on the planet. Every four years, countries come together in the spirit of sportsmanship to play on the pitch — and, in 2026, those teams will be meeting in the United States, Mexico, and Canada.
FIFA approved the United Bid submitted by the three North American nations on June 13, one day before the 2018 World Cup kicks off (pun intended) in Russia.
The decision by FIFA — aka the Fédération Internationale de Football Association, the governing body of the World Cup — is monumental for a variety of reasons. Not only is this first time that three countries have hosted a World Cup simultaneously (and the first time the event has come to North America in 32 years), but the format will be expanded from 32 teams to include 48 teams.
"Hosting the 2026 FIFA World Cup is a rare and important moment to demonstrate that we are all truly united through sport," said Carlos Cordeiro, president of U.S. Soccer and co-chair of the United Bid, in a statement.
"We are grateful for the chance to bring to life FIFA's new vision for the future of football," added Decio de Maria, president of Mexico Football Federation and fellow co-chair. "Together … we will use this platform to unite the world around football and help create a new and sustainable blueprint for the future of FIFA World Cups"
The United Bid highlights 23 candidate cities and proposed stadiums to hold the matches, of which there will be 80. Most of the potential hosts are located in the United States, but Mexico and Canada pitched (pun also intended) three locations each: Mexico City, Monterrey, and Guadalajara and Montreal, Edmonton, and Toronto, respectively. Where exactly the games will be played has yet to be decided, but the American contenders include:
Atlanta, Georgia (Mercedes-Benz Stadium)
Baltimore, Maryland (M&T Bank Stadium)
Boston, Massachusetts (Gillette Stadium)
Cincinnati, Ohio (Paul Brown Stadium)
Dallas, Texas (AT&T Stadium)
Denver, Colorado (Sports Authority Field, aka Mile High Stadium)
Houston, Texas (NRG Stadium)
Kansas City, Missouri (Arrowhead Stadium)
Los Angeles, California (Rose Bowl)
Miami, Florida (Hard Rock Stadium)
Nashville, Tennessee (Nissan Stadium)
New York City, New York (MetLife Stadium)
Orlando, Florida (Camping World Stadium)
Philadelphia, Pennsylvania (Lincoln Financial Field
San Francisco, California (Levi's Stadium)
Seattle, Washington (CenturyLink Field)
Washington, D.C. (FedExField)
World Cup 2026 can't come soon enough, but thankfully we've World Cup 2018 in Russia and World Cup 2022 in Qatar to hold us over until then. Who are you rooting for this year?
Editors' Recommendations