A good set of tools is a totem of responsible manhood. It speaks to skill, expertise, preparedness, and practicality. Whether you're a dedicated DIYer, a skilled craftsman, or just a guy who wants to hoist a hammer and sling a screwdriver with confidence when the occasion calls for it, even the smallest household jobs become a source of satisfaction when you have the right tools at your disposal. Sure, you could always call a guy to replace the janky faucet handles or build extra shelving into your closet, but there is infinitely more satisfaction to be had in doing it yourself.
Our curated list of essential household tools not only features the best picks for each type of tool but offers a heads-up on why, when and how to use them. It also includes a few wishlist items perfect for gifting to fathers, father figures, and fathers-to-be.
Tools Every Man Needs for His Home
Hammer
Craftsman 20 oz Steel General Purpose Hammer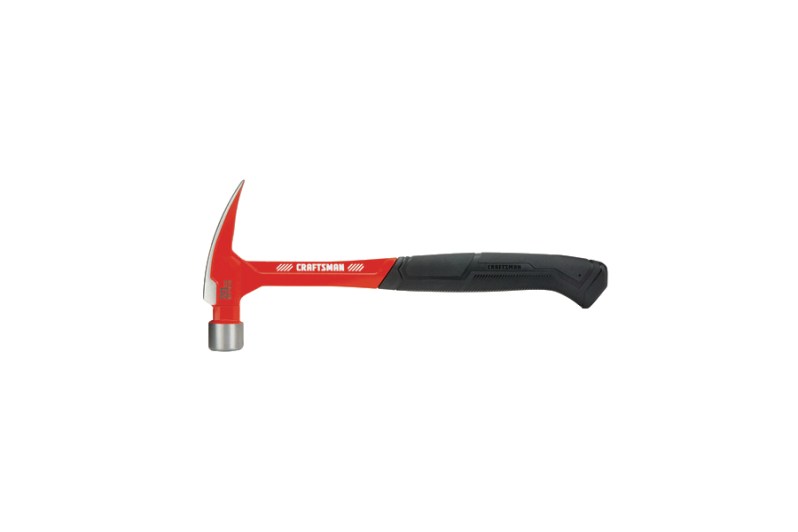 Let's start with the obvious. Every man needs a hammer at the ready, even if the closest he comes to being a "handyman" is pounding nails into the wall to hang up pictures. Swinging a quality hammer is one of life's purest joys and this 20-ounce. model from Craftsman has both the smooth face needed for finish work and the heft for exterior jobs.
Wrench
Craftsman 2-Piece All Steel Wrench Set
The only thing worse than not having a wrench around when you need one is not having the right size wrench for the job at hand. Skimp on other things, splurge on this classic chrome-finished wrench set and wait around for your opportunity save the day.
Ratchet and Socket Set
Stanley Mechanic's 68-Piece Tool Set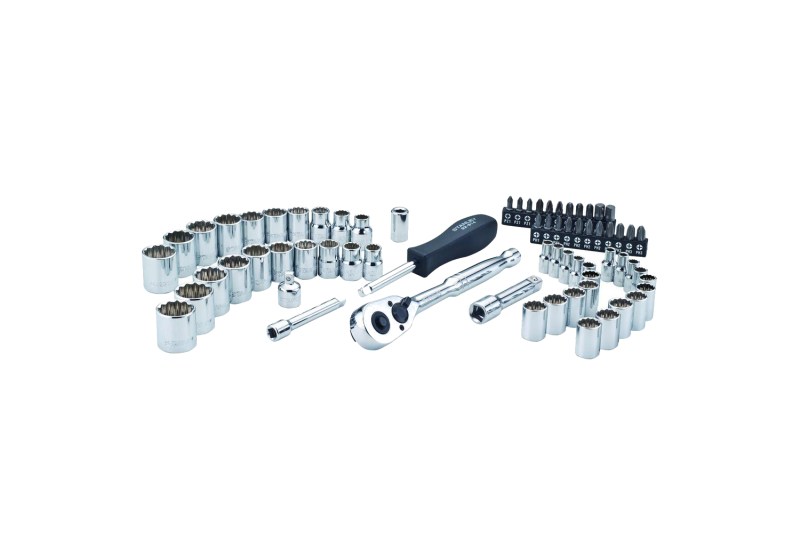 Perhaps the most daunting of tools for the beginner, the ratchet and socket set confers great honor on those who know how and when to use it over the standard wrench. Start making your acquaintance with this compact and versatile 68-piece set.
Jigsaw
Black + Decker  LPS7000 Lithium-Ion CompactSaw
If you've never understood the allure that power tools possess for some men, you've clearly never wielded a jigsaw. Primarily used for making curved or intricate cuts in wood, the jigsaw can also cut through plastic, sheet metal and ceramic tile. Incidentally, they come in extra handy at Halloween if you want to up your jack o' lantern game. Going cordless offers optimum versatility, making your cuts as graceful as freehand sketching.
Screwdriver
Hand-Eye Supply 6-Piece Screwdriver Set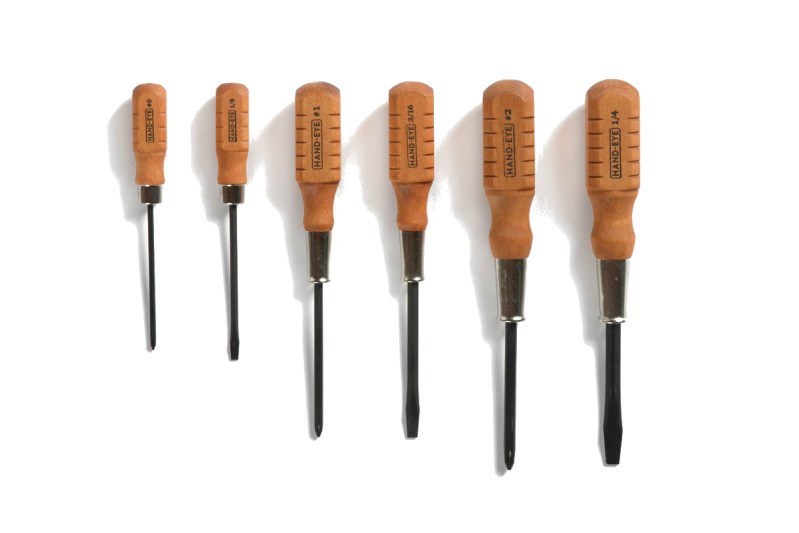 For most of us, the screwdriver was our first experience of using a tool. And no matter how old we get, there's still something so satisfying about loosening or tightening a piece of hardware—watching the screw spiral into the wall until the head is flush with the wall makes you feel like you've gotten something done, and done right. This all American-made set of six screwdrivers features three Phillips and three flatheads, all of varying sizes to ensure a perfect fit to your hardware, with turned hardwood handles and 8650 Chromium Vanadium steel blades with a black oxide finish.
Level
Stanley 24-inch Magnetic I-Beam Level
Everything looks level until you put it on display for other people to see. Whether you're hanging a picture or building a table, you need objective assurance that your uppermost plane is parallel with the ground. The Stanley I-Beam Level is lighter in weight than equivalent sized box-beam levels but offers the same accuracy. The magnetized version ups your game by offering hands-free operation when used on metal surfaces.
Power Drill
Craftsman V20 1/2-in 20-volt Max Variable Speed Brushless Cordless Hammer Drill
Today's power drills not only make holes and drive fasteners but also offer a hammer function. The two-speed gearbox on this cordless Craftsman drill offers more control, while the LED light on the drill head helps ensure accuracy in dark work areas.
Z Saw
Z-Saw Cross Cut Blade and Puff Handle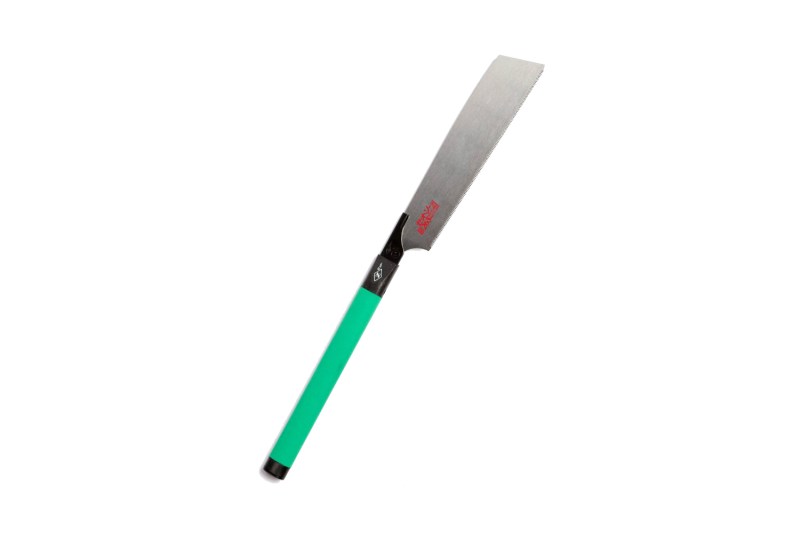 Designed in Japan, this smooth-cutting saw is exactly what you need to create tight-fitting joinery and intricate cuts. This model's Puff Handle incorporates an internal piston system that "puffs" air from a blowhole on to the workpiece using the kinetic energy from the worker's hand motion. Better still, the tensioned high carbon steel blades is easy to remove and replace with just a tap on the handle.
Tape Measure
Stanley 100th Anniversary 10-Foot Tape Measure
Eyeballing your measurements is a rookie move. This tape measure, made to commemorate Stanley's 175 years of making heritage-quality tools, features a die-cast case in a design from the 1930s but updated with modern features such as a spring-assisted blade return for quick retraction.
Carpenter's Square
Stanley Quick Square Aluminum Carpenter's Square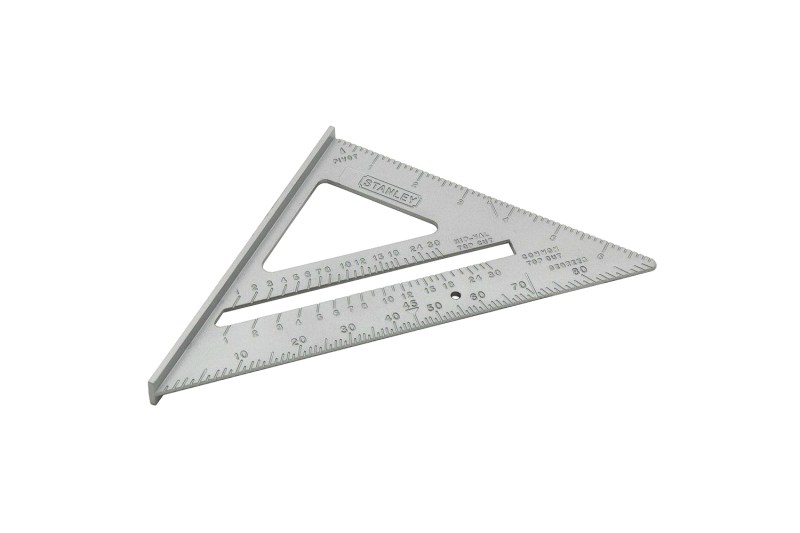 Whether you're building a house or something to go inside it, you'll almost certainly be measuring a lot of right angles. This aluminum square from Stanley keeps you on the straight-and-narrow, also serving as a protractor or saw guide.
Utility Knife
Stanley 10-099 6 in Classic 99 Retractable Utility Knife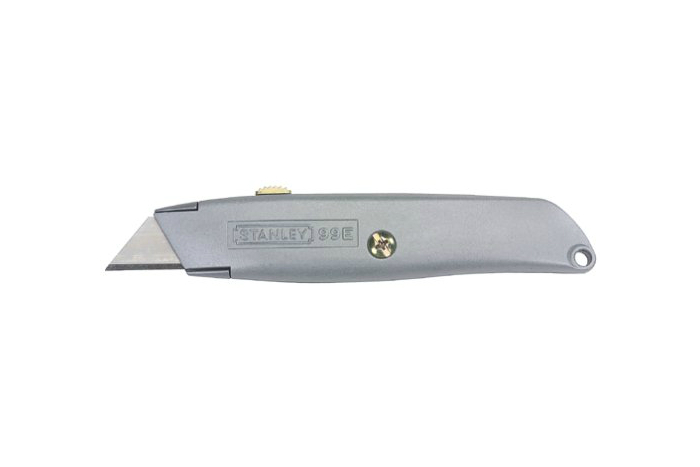 Whether you're cutting through a tough zip-tie, scoring your measurements for the saw, or prying a staple out of a board, you need a reliable knife for the purpose. This retractable utility knife features a three-position blade with a straight ground cutting edge and three 11-921 blades.
Hex Keys
Enve X Silca HX1 Essential Tool Kit 
Also known as hex wrenches or Allen keys, these small, lightweight wrenches are used for driving in bolts and screws with a hexagonal socket without touching the outside of the head and rounding it off. And because you can use either end of the wrench, you're able to apply torque via the angle, or increase reach by using the long side. This set includes eight hex keys ranging in size from 2mm to 10mm crafted from S2 Tool Steel and nestled in a hand-finished beechwood box.
Caulk Gun
Stanley 28-054 No Drip Caulk Gun
Not all heroes wear capes, and not all tools make you look like a badass artisan with the soul of a poet. The caulk gun is perhaps the most homely item in our collection, but it's pretty damn indispensable for any homeowner or DIYer. And if you've never experienced the gratitude of a girlfriend or wife after sealing up a loose window or a leaky shower floor, you're in for a treat.
Tool Storage and Work Spaces
Tool Box
Trusco ST-350-B 2-Level Toolbox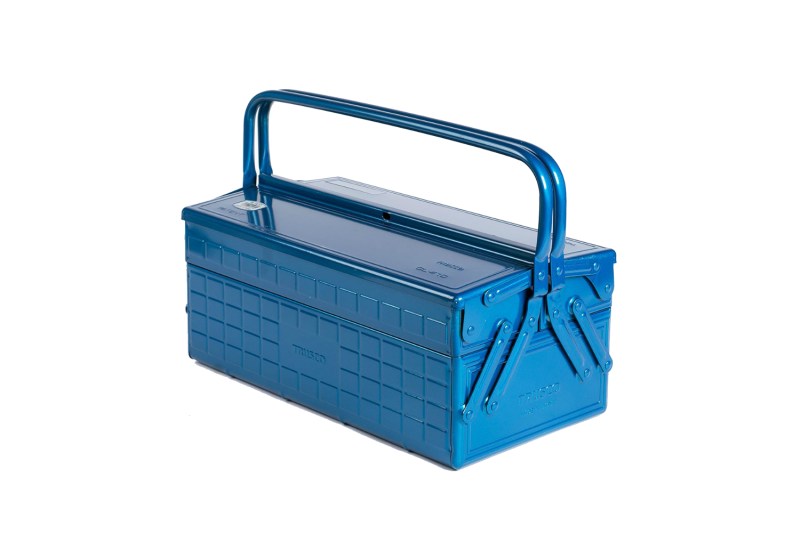 Your tools allow you to shape the world according to your own design, but your toolbox is the first glimpse of what that world will look like. Some men lean toward the rugged canvas bag, while others prefer a steel chest or a simple wooden trencher. Our pick is this timeless classic from Trusco with its solid construction, smooth-as-butter hinges, and cantilever trays with variable organizers. It makes us want to go build stuff, just as a toolbox should.
Tool bench
Black & Decker Workmate 425 30-inch Folding Portable Workbench and Vise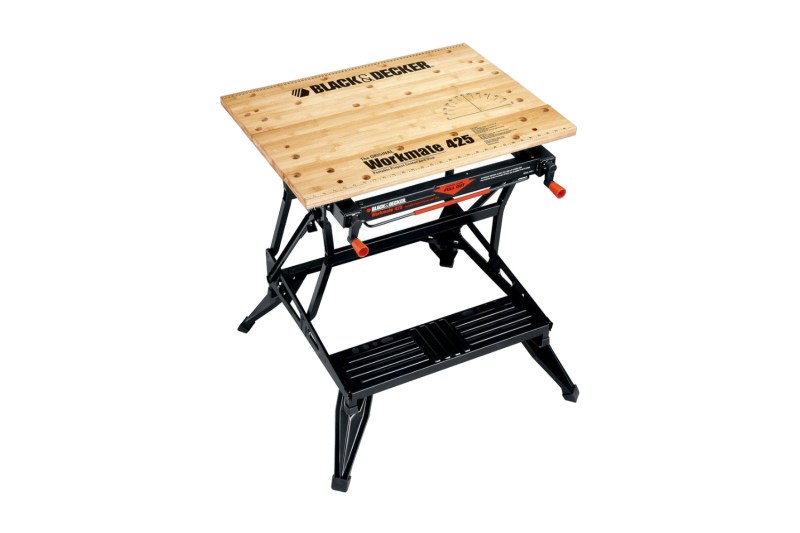 A great workbench is a study in contrasts: you need something solid yet flexible, sturdy yet lightweight. This model from Black & Decker features a large work surface with bench top insert with dual-height legs that let you adjust as your project requires. The durable, heavy-gauge steel frame can support up to 450 pounds, yet folds up easily for portability and storage.
Tool case
Wood and Luxury Swiss Tool Case
There's an old saying that advises, "Buy a cheap set of tools first and if they wear out, invest good money in your second, because at that point, you know you'll use them." Or maybe we just read it in a listicle somewhere. Anyway, the point holds that the finest tools are best reserved for those who have earned the right to use them. This exquisite collection from WohnGeist definitely belongs in that category. This 24-piece set features most of the tools recommended above, all crafted by hand in Basel, Switzerland out of Swiss pear wood and heirloom-quality steel, held in the leather-handled box with magnetic retainers so they don't spill out. It's the kind of tool case that is built not only to work, but to give joy to both you and your future generations.
Are you more of a cook than a repairman? If so, no worries, we've got all the kitchen tools you need to make a killer feast right here.
Editors' Recommendations