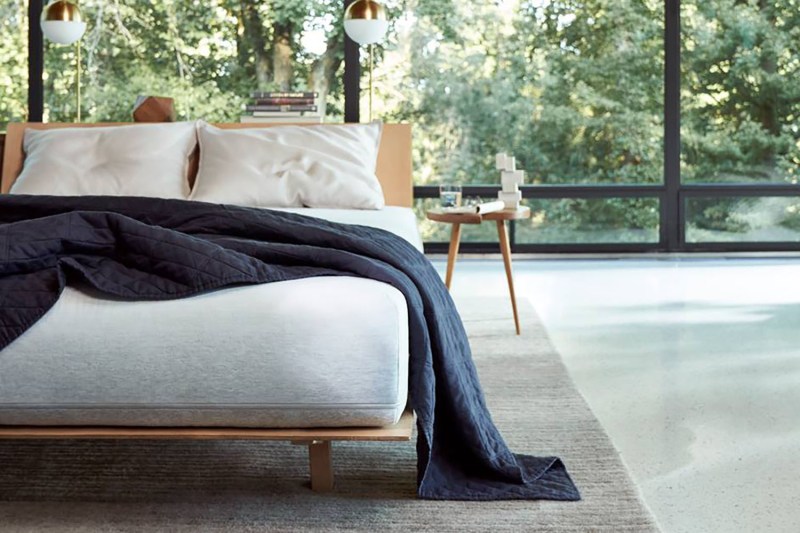 Your bed isn't just where you sleep, but where you recharge to take on the next day. If you're starting your day with a mattress that lacks the benefits or the right features, you won't be waking up as rested as you'd like. New mattresses don't come cheap, but Casper is offering 10 percent off a purchase that includes a mattress now through January 28. When checking out, use the promo code FLASH to take advantage of a sweet deal.
Waking up with a mattress that actually aids in your comfort is life-changing. Casper mattresses are made from premium memory foam to help provide a more luxurious and comfortable sleeping experience. The mattress-in-a-box company designs its products to aid in spine alignment for a deep sleep. If you like staying cool in bed, the layers of foam also allow heat to easily escape, keeping you nice and fresh throughout the night. Casper also offers free delivery to your door and has a 100-night return policy — if you end up not liking it, the company will pick it up from your home, no strings attached.
We spend about a third of our lives asleep, so why not get the quality sleep you've been craving for in 2019? Although investing in a quality mattress is important, we know that it can rank up to thousands, which is why a deal from Casper will help you save big. With this sale, you can shop get a discount on bed frames, pillows, duvets, quilts, and even a Casper dog bed for your furry friend to enjoy. If you've been looking to upgrade to a new mattress but you've been waiting on a sale, now is the perfect time to take advantage of discounts.
Don't snooze on this January deal.
Editors' Recommendations